Let The Amazing Restaurant Chairs Speak For Itself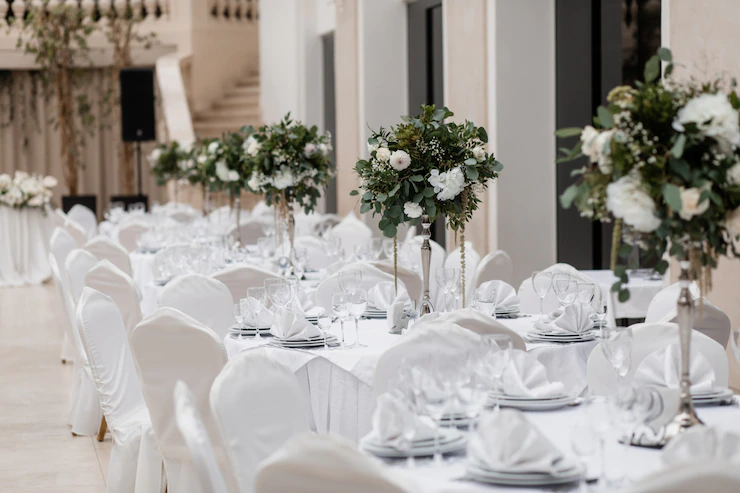 Operating a successful restaurant needs many vital decisions.
Your journey as a restaurant owner will contain many choices, from personal management to equipment management. So, many details may go unnoticed.
One of the vital decisions is selecting the correct restaurant chairs. Purchasing the exact furniture for your dining area is essential to make the consumers comfortable.
You can create an ambiance as delightful as the food you prepare at your restaurant by using stylish restaurant chairs. Your guests will first notice and form an impression about your business based on the furniture, such as restaurant chairs and decor.
Before they ever take a meal, they will form an opinion about your restaurant's standard, comfort, and atmosphere. The food and pricing are essential in attracting visitors, but it steals the show when they find the ambiance is cozy and creates a rich feel.
The Quality Furnishings Aspect That May Be Overlook
Customers' satisfaction will surpass their initial impression if your restaurant chairs blend the most significant aspects of existing methods and modern technology.
The chairs are designed to withstand high restaurant traffic and have a trendy and lovely appearance by using several ways to achieve stability.
Wood finishes offer exceptional stain resistance and prevent your dining room chairs from distorting or scratching. If a sauce dish falls and makes a mess, you may quickly clean it up without worrying that it will harm your furniture's appearance.
Restaurant Chairs Are A Space Savior
Of course, you have various seating options for your restaurant dining room, including chairs, benches, and banquettes. However, restaurant chairs give you the most flexibility to make the best use of your space. It would help if you had an area where you may move around openly without disrupting the people.
There are instances when your dining arrangement does not entirely accommodate a particular group of guests. However, employing chairs for at least some of your seating allows for mobility. You might need to move chairs and push tables closer together if you have a large group.
Alternatively, you might need to move a chair to make room for high or wheelchairs. Other seating styles do not offer these options.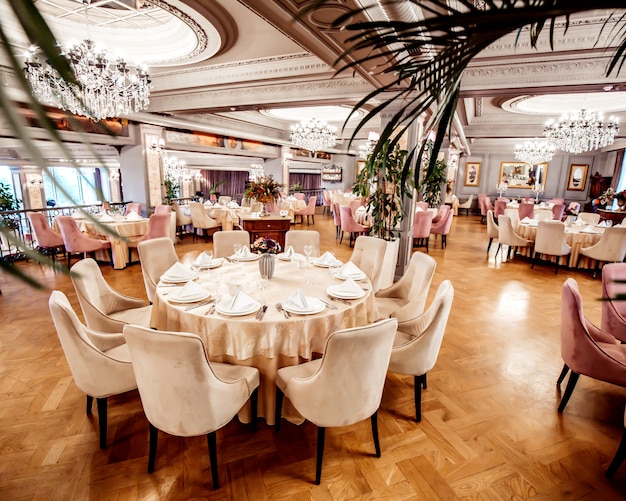 The One Spot Where Restaurant chairs Must Be Placed
Many customers who enter your restaurant will have to wait for a while to be seated before they can dine. People dislike waiting for a table, but you may improve it by considering their comfort before entering the dining room.
Restaurant Furniture Plus' restaurant chairs are flexible and good choices for additional seating in your waiting area. Adding these extra chairs is an intelligent approach to expanding your restaurant's appearance.
Although you'll probably want the dining chairs to all fit, you might explore a similar shade or pattern for the chairs in the waiting area to further differentiate this space inside your restaurant. Use this simple technique to make the waiting area for your clients welcoming.
Regardless of the style you select, Restaurant Furniture Plus will always provide the following:
Design input that allows you to adjust the final piece's appearance.
Alternatives for high-quality fabrics in shades and textures, including bright hues and neutrals
With the ability to match the finish to the appearance of various types of wood, you can choose the finish for visible restaurant chairs legs and trim—frames constructed from solid wood material.
Whenever possible sustainable and environmentally local materials are used to create the restaurant chairs.
Hiring custom furniture makers will have a noticeable impact on your visitors. A chair that stands out is created using traditional handcrafting methods. In addition, when designing your restaurant chairs, consider the requirements of your business. The premium fabric will withstand frequent brushing from people entering and exiting.
Using the most unique and cutting-edge furnishings, you can find it is the most acceptable approach to making a room come to life and creating a welcoming environment for everyone that visits the space.
A chair that speaks about itself has the beautiful feature of not having a fixed style. New furniture is timeless and more approachable. Contemporary goods from Restaurant Furniture Plus are available in collections and may be used in commercial or residential buildings.
Make your area unique, and let everyone marvel. Modern design is excellent in more ways than just how it feels. The luxury comfort offered by these restaurant chairs can make the customer feel rich and more valuable. The finest materials, textures, and fabrics used in the chairs allow them to speak for themselves.
Restaurant Furniture Plus experts perfect interiors daily to guarantee that customers are pleased. Each piece of furniture is of top quality and is long-lasting. In addition, Restaurant Furniture Plus is dedicated to providing both comfort and design while maintaining a rising stock network with reasonable prices.
Additionals:
Sumona
Sumona is the publisher for RSLOnline. Besides her professional commitments, she is also used to spending time sharing sentient blogs regarding topics like Technology, Business, fashion, fitness, and more. Follow more of her contributions in SmartBusinessDaily and FollowtheFashion