4 Ways the Outdoors is Great for Boosting Your Mental Health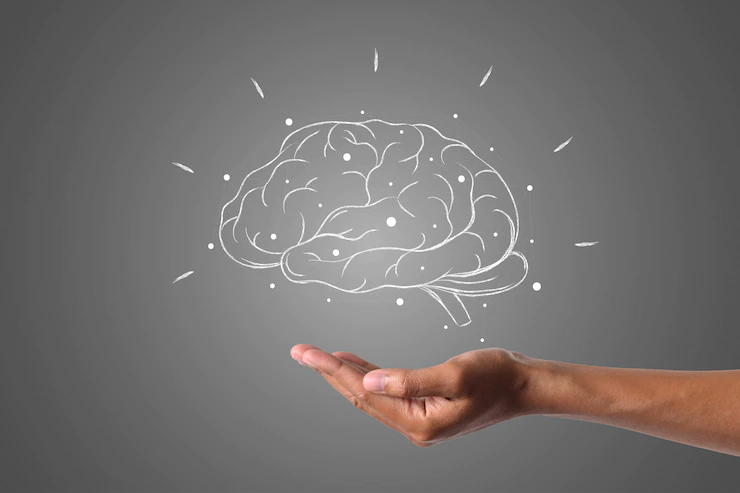 No matter what your circumstances in life, everyone goes through phases where they feel overwhelmed with life in general. That feeling of "being down" can sometimes become so overwhelming, it starts affecting your mental health.
Fortunately, there are several activities you can do to lift your spirits. Outdoor activities like a session of golf at the Rockingham Golf Course or a picnic in your favorite park can easily boost your mood.
Positive Effects of the Outdoors
People spend a lot less time in the outdoors these days. Experts suggest there are two major reasons for this occurrence:
The first has to do with people moving into smaller homes or apartments in cities. Living in an apartment makes it difficult to spend time outside.
The other major reason people spend less time in the outdoors has to do with the digital age. Screen time has increased tenfold, leaving little time for planning a trip outside.
And this is unfortunate! Whether you know it or not, spending time outdoors is a terrific way to lift your mood in general.
Keep reading for a closer look at a few of the top ways spending time in the outdoors might be the answer you need to get you out of your slump!
1. Reduces Stress
There's no denying it. Stress is everywhere. A host of different causes can lead to people becoming overwhelmed with stress:
Work stress
Financial struggles
Health-related issues
Family problems
Personal relationship problems
Spending time in nature can help you clear your mind. This in turn makes it possible for you to find solutions to the problems that trouble you.
2. Fight Anxiety
Studies have found that spending time outdoors reduces the symptoms associated with anxiety and depression. People suffering from mental health issues have found a steady improvement in their moods as well as a reduction of depression symptoms.
3. Boost Your Mood
The outdoors has a few features that you can't find on your screens or in your home. Two such elements include fresh air and direct sunlight. Both of these offer considerable benefits to your general well-being.
It's a scientific fact that people's brains have increased levels of serotonin on days when it's bright and sunny out. Since serotonin is your body's natural mood stabilizer, it's a fantastic way to reduce symptoms of depression. UV light also encourages melanocytes to release endorphins which is the body's feel-good chemical.
4. Your Mind Can Relax
Being in the outdoors is an effortless way to help your mind escape from the stressors that add to your depression. Time outside allows your mind to decompress, destress and normalize. It also reduces mental fatigue.
Fun Outdoor Activities You Can Try
If you're eager to get outside to improve how you're feeling, you might be wondering what you can do once you're there. No excuses! There's something for anybody's interests and preferences! Some creative ideas:
Start playing golf: Golf is a fun and uncomplicated way to spend time outside. Join a local club and invite your family or friends to join.
Go camping with the family: Camping trips are wonderful to destress and spend quality time with family at the same time.
Birdwatching: One of the greatest ways to take your mind off the stressors of your everyday life is by focusing on something else. Birdwatching is a terrific way to do that. With the advancements in camera phones, it's easier than ever to take photos of the birds as well!
Consider moving your workout outside: One means of getting outside more often is to start doing your workout outside. You can do yoga, Pilates, meditation, and even tai-chi outside, instead of on a mat in your room. If you join local clubs, you can even do it in groups!
Take up gardening: If you're looking for an activity closer to home, gardening is a great option. Even living in an apartment with a small balcony allows you to start gardening. Simply get a few pots and build a tiny roof-top or balcony garden. Add native plants that are easy to grow and bloom in beautiful, colorful blooms that will boost your mood even further!
Outdoor photography: Going for walks in nature and taking up photography is the perfect opportunity to spend more time in the outdoors. Looking for something to photograph is ideal to keep your mind focused on something else than what you're stressing about!
Final Thought
Experts agree that it's possible to increase your mental health by spending as little as 20-30 minutes a day outdoors. Whether you or a family member is currently struggling with a mental health issue, perhaps it's time to review your schedules?
Taking up one of the activities we've listed will help you put your mind at ease and start the process of feeling better! Live life well – you deserve it!
Read Also:
Sumona
Sumona is the publisher for RSLOnline. Besides her professional commitments, she is also used to spending time sharing sentient blogs regarding topics like Technology, Business, fashion, fitness, and more. Follow more of her contributions in SmartBusinessDaily and FollowtheFashion