Did you know that without writing a single line of code, you can create a completely functioning and appealing website for your business?
Trying to maximize lead generation and conversions while concentrating on security and data protection is certainly not ideal. However, you can easily set up and construct a WordPress site without coding to begin growing your online presence. Firstly let us look into why does one needs to use WordPress.
What is WordPress and why does one need it to make a website?
Let's speak about why WordPress is the ideal choice for your company's web presence before we start practicing. Of course, even for people who aren't familiar with coding, the platform is straightforward to use. But there's more to it than that.  WordPress is a feature-rich, community-driven platform with an ever-expanding user base. It's completely free to use to get started, and it includes everything you'll need to develop and maintain content-focused websites.
One of the best things about having a WordPress website is that it is uncomplicated to manage and run. However, this does not mean that you shouldn't be investing in WordPress maintenance. You can enlist the help of experts that can run through your WordPress website with a fine comb. This will help you keep the website up-to-date with the latest security, plug-ins and other on-site elements.
WordPress is simple and interesting. It has pre-loaded themes and features which make it even more exciting. All of this may assist you in customizing your site, enhancing security, increasing exposure through SEO, and tracking metrics to continually enhance conversions.
So, how to create a WordPress website without coding?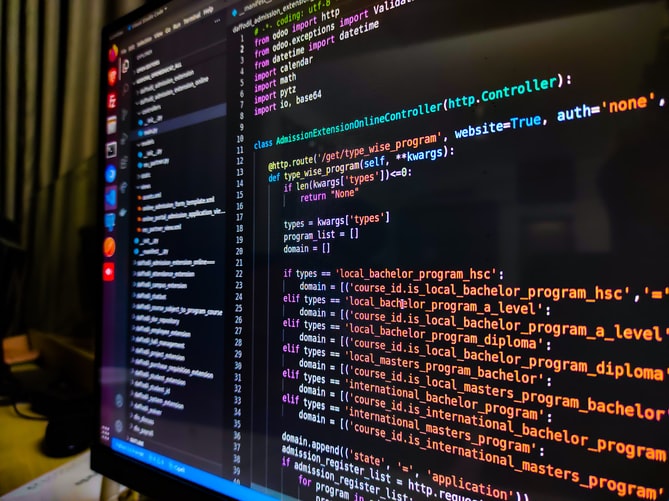 1. Give a good domain name:
This is the first and most important step; you must give it a name to identify it. The domain destination is how most people refer to it. The purpose of a domain name is that it will look exactly as it is on the website. Its format contains a.com extension so that it may be found in online searches. The following are some suggestions for giving a good website name-
Define your specialty and come up with a name that reflects that.
Unless you're looking for something unique, such as LinkedIn, double-check the spelling.
Maintain clarity: A great name should be easily associated with your company.
2. Hosting your website:
Relax, it's not rocket science. Just as a home begins with a foundation, a website begins with a host. In a word, website hosting is the physical location where your website exists. As previously said, there are several hosting reviews available to help you choose the best hosting for your needs. Just look for these few options- fast SSD servers, good tech support, and low pricing. Although, if you are creating your site with WordPress, it is best if you find WordPress optimized hosting.
3. Designing your website:
This is where coding skills are used, but it may also be done without them. The term "WordPress theme" refers to a ready-made website with a guiding structure.
A theme allows you to manually personalize the website by selecting colors, changing the topography, and changing the content. You'll need to choose logos, pictures, and words at this stage. Consider the layout of the website and swap customizable themes according to your preferences.
The components should have cool effects that readers would like. If you want expert designs, you can hire WordPress developers to help you with them.
You are offered various ready-to-go themes when you initially set up the website, but you are not required to use them. You may begin shaping your new online area after the website creation procedure is completed. Themes can have a good impact on your website's success. There are two approaches to finding the ideal free WordPress theme for your company and brand. Appearance > Themes is where you'll find the platform's built-in search engine.
4. Make sure to create a website copy:
Following the design of the website, the following stage is to write the WordPress copy. This stage is crucial since it will entice visitors to your website. Write the home page, the about page, the contact page, and the service page. If you aren't a writer, you may want to hire a freelancer or a web design outsourcing business to assist you at this stage.
5. Don't forget to troubleshoot:
Don't dismiss any mistakes you might come across when using the resource. These problems might be caused by plugins or hosting, but you can easily repair them. Customize your blocks, insert content, modify, and submit your work once everything is finished.
Bottom Line
You can picture how simple it is, how quick it is, and how you could create it without any technical knowledge. The best thing is that until you want a more professional site, you won't have to spend money on hiring an expert. There will be various templates and instructions to help you on the way. So, what do you have to lose? Begin today by setting up your WordPress website.
Read Also: