Doing your own dispatching while working out the calls of your clients and managing their requests can be pretty stressful. After all, multitasking in such a critical circumstance is not everyone's forte – at least, not for us, if we're being honest.
Thankfully though, if you find yourself in a tight spot, you can always ask for the assistance of a skilled truck dispatcher. As an expert in their field, they'll look through the endless loads in your list and tell you about the risks as well.
That's where it ends.
A dispatch service will also handle the tedious back and forth with the brokers and negotiate the best possible cost for you. All you need to do is to get in touch with them, and they'll do the rest, even more effectively than anyone else.
However, there's a hitch.
Like your morning coffee, you cannot opt for any truck dispatcher available out there. If you want to collaborate with someone successfully, you must work with someone who thinks the same way as you do. Keep reading this blog till the end to learn how to find them.
What's A Dispatch Service, Though?
Yes, we know, we've promised you something else. But, before we start talking about it, let's find out more about what a dispatch service is.
In essence, a truck dispatcher is an individual or an organization who'll manage your freight on behalf of you, the owner-operator. Their core job will be to locate the position of the load and set up the route of your drivers.
While they're at it, they'll also connect with a broker and conduct a lengthy negotiation with them to get the best possible deal.
Some dispatch corporations also offer house-based services like providing a maid, HVAC, plumbing, pest control, and other emergency tasks.
Is Hiring A Dispatch Service Worth The Penny?
Of course!
As mentioned before, they'll essentially operate as a logistic arm for your organization. Their job will be to connect to loads quickly and reduce the rate to some extent. Additionally, they can help you avoid route hazards that you're otherwise unaware of.
This, in turn, can assist you in completing your job smoother than usual and provide a more timely operation to your clientele. Finally, you can also ask your truck dispatcher to take care of billing, collecting money from your customer, and other paperwork.
Working on the aspect of carrier compliance will be a part of their job as well.
A Simple Guide To Choosing A Dispatch Service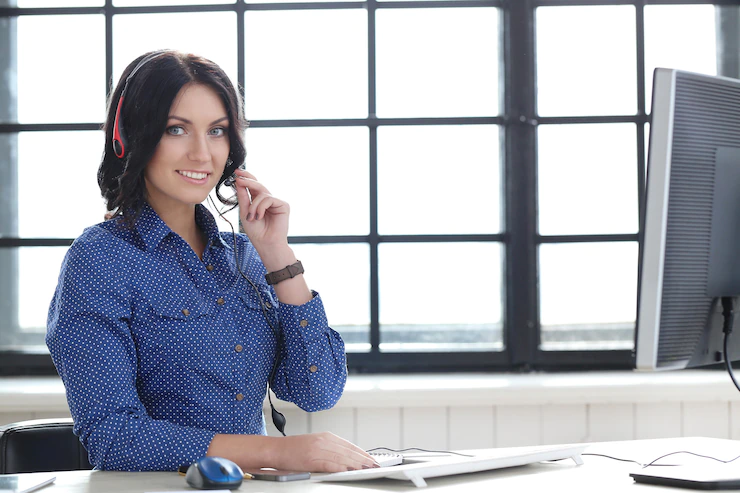 As with any independent company, a dispatch service tends to be unique on its own. Thus, you cannot expect to get the same work ethic or working experience as everyone.
If you want to work with someone who's perfect for you, you must consider a few aspects. Here's what we look for while hiring a dispatch service.
Question – 1: Will They Be Available 24×7?
Many businesses tend to have customers from different parts of the world but can't stay open 24×7 due to their organizational policy. Hence, if you're an owner of such a company, you'll have to look for someone who can work around the clock.
Also, many dispatching services (although using the "24×7" tag) tend to charge you extra if you contact them after a certain period. Hence, before you hire someone, don't forget to ask them if they have any hidden expenses like this.
Related Resource: How to Wisely Growing Your Small Business
Question – 2: Is The Organization Reputable?
Don't make the rookie mistake of hiring an inexperienced organization just because they're offering their services at a low price.
If it's your first rodeo, hire someone who's reputable in the market and has been operating for more than seven years.
So, how else do you find someone who's reputable or not?
Well, as this is the age of the internet, you can always check their website to see what their former clients are saying. Also, going through their Facebook page can be a great idea.
Question – 3: What Do You Need From Them?
Depending on their portfolio, a dispatch service can offer the following services –
Managing drivers.
Finding loads.
Handling client-based paperwork.
Finding the best possible route.
Taking care of unnecessary delays.
Maintaining carrier compliance.
Offering customer care services.
Now, before you hire someone, you have to determine why you are seeking their help. Is it about talking to your consumers professionally or taking care of critical paperwork?
Once you've found out the answer, you can then start looking for someone who's an expert in the same field of work.
Question – 4: How Does The Communication Look Like?
When you're collaborating with a truck dispatcher for a project, you have to talk with them as frequently as possible. Otherwise, it'll be impossible for you to stay on top of your game. Due to this, it becomes critical for you to check how communicable a dispatch service is.
Honestly, though, you can understand how good an organization's communication is during the early stage of hiring. Just keep an eye on how quickly they're answering when you are asking them something. If they're not doing well, consider it a red flag.
Question – 5: Should You Sign A Contract?
Nope, absolutely not!
Opting for an independent service will help you gain much more profit than usual, save your stress and time, or BOTH. Hence, if they're performing in such a productive manner, there's no need to stay locked in a contract with them.
Instead, if you end up signing a contract, you'll be stuck with them, even when they're not working as you expected. It'll put your whole project in jeopardy.
Choose The Best For Your Business!
At the end of the day, choosing between a dispatch service and self-dispatching is a personal choice for an owner-operator. Hence, before you come up with a decision, we'll ask you to think about the prospect long and hard.
However, if you ask us, our choice will be to go for a dispatch service instead of trying to put all the headaches on our shoulders. After all, none of us want to mess up a massive project just because we felt a little too confident, do we?
Read Also: