7 Questions to Ask Your Potential Courier Service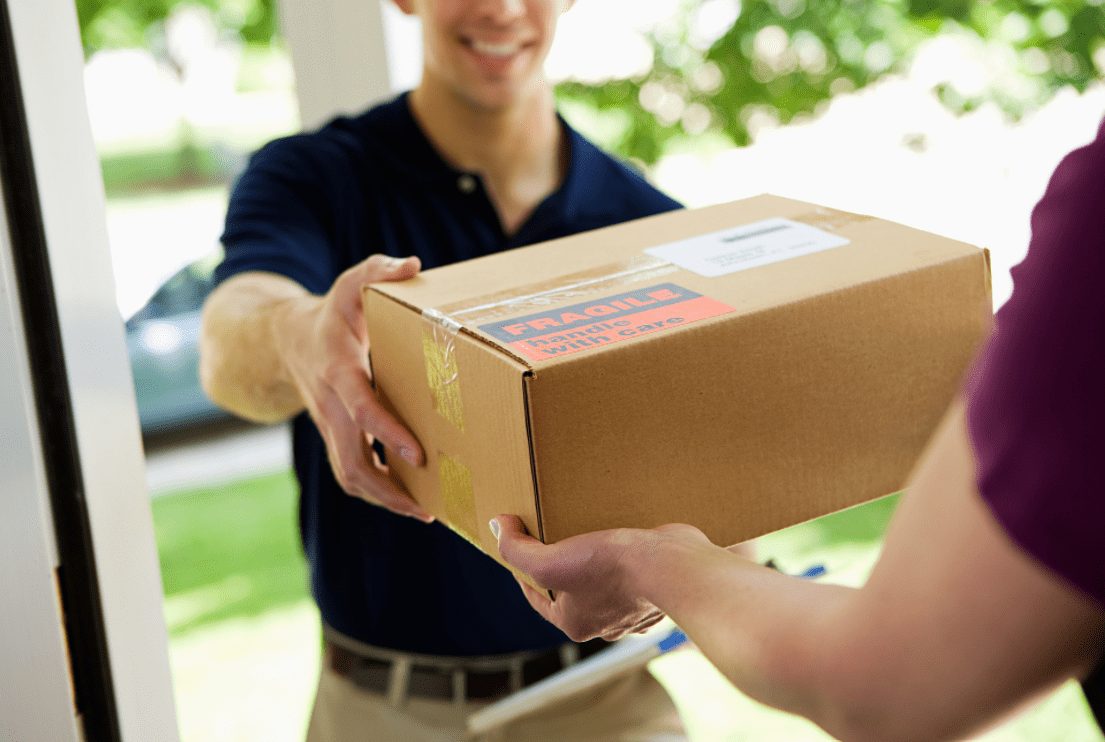 Did you know that only 15% of consumers feel satisfied with their delivery speed when they order online?
That means that the vast majority of people are unhappy with their deliveries from a variety of different services, including couriers.
Are you a small business owner? Do you need to invest in a courier service so that your business is better supported when it comes to important documents and packages?
Continue reading to learn the top seven questions that you should ask any potential courier delivery service so that you can be sure you're choosing the best option to suit your specific needs.
1. How Long Have You Been in Business?
When you're trying to hire a courier service, asking this question is essential.
Shipping and delivering packages requires very effective logistics, and newer companies might not have all the necessary processes in place yet or the support needed to carry them out.
The answer to this question won't make or break choosing them over another option, but if they haven't been in business for long, pay careful attention to their responses to other questions you may ask.
2. Are Your Drivers Reliable?
Whether the service has thousands of employees or much less than that, having reliable drivers is crucial. Without drivers, no packages will be getting delivered on time, if at all.
A good thing to look for when asking this question is if their drivers are required to wear uniforms and have company vehicles. This shows a high sense of professionalism and likely means that the drivers have insurance through the company in case anything happens.
3. What Kind of Services Are Available?
The best delivery service is one that has many different shipping options available.
Common types that might be important for you are same-day shipping, next-day shipping, and international shipping. As your business grows, it's likely that you will need to make use of all these forms of shipping, and using multiple services is not ideal.
There are many couriers that offer these types of services, and you can learn more about one such company.
4. Are There Any Package Restrictions?
Different types of packages require different types of care, so they might have restrictions on what items they can ship based on their resources.
Consider asking if shipping these types of packages is possible:
Standard packages (various sizes)
Healthcare items
Documents
Retail packages
Valuables
Perishables
Hazardous materials
Depending on what type of business that you have, it might be necessary for them to be able to deliver perishables, and if they can't, they clearly aren't the choice for you.
5. What Technology Do You Make Use Of?
Making use of advanced technology is what sets an average business apart from a spectacular one. This is true for courier services especially.
The answer to this question will determine how easy it will be for you to work with them over time. Will you be able to place an order online, or will you need to call someone?
Do they send out email confirmations or text confirmations if that's your preference?
Is the estimated delivery time updated in real-time? Are they able to provide you with a photo that shows proof of delivery? Is there an app that you can make use of?
Depending on how important the answers to these questions are for you and your employees, this might be one question that helps narrow down your choices relatively quickly.
6. What Types of Guarantees Do You Provide?
Promising same-day shipping is one thing, but following through on the delivery is another thing entirely.
If from time to time deliveries take longer than expected, what do they do to compensate you for their error? How often does this happen in the first place?
Understanding if they can provide you with any 100% guarantees and what happens if they aren't able to follow through for some reason will tell you a lot about their business overall.
7. What's Your Pricing Like?
For many businesses, the best courier service is simply the one with the lowest prices.
While other factors do matter, the answer to this question is no doubt extremely important to you.
Along with asking about the current pricing, take the time to ask how long you would be locked into this pricing agreement if you chose them as a courier service.
The last thing that you need to deal with is signing a contract expecting one set of pricing only for them to steadily increase it right away. If you find that one company has much higher pricing than another, investigate and see why that could be the case.
They might have better technology to use, more shipping options, more drivers, or a better reputation. This might make paying more worth it.
Find the Perfect Courier Service Today
As a business owner, finding any vendor that you trust can be overwhelming, but this article made finding a courier service simple.
The seven questions mentioned here are designed to give you an overall picture of what the company is like, but also a deeper idea of what your experience will be like if you choose to work with them.
If you ask the seven questions mentioned here, you will no doubt be one step closer to finding the ideal courier service for you and your business.
If you enjoyed the information in this article and would like to read more business articles like this, please check out the rest of our site for more!
Read Also:
Mashum Mollah
Mashum Mollah is the feature writer of Search Engine Magazine and an SEO Analyst at Real Wealth Business. Over the last 3 years, He has successfully developed and implemented online marketing, SEO, and conversion campaigns for 50+ businesses of all sizes. He is the co-founder of Social Media Magazine.