11 Great Creative Careers to Consider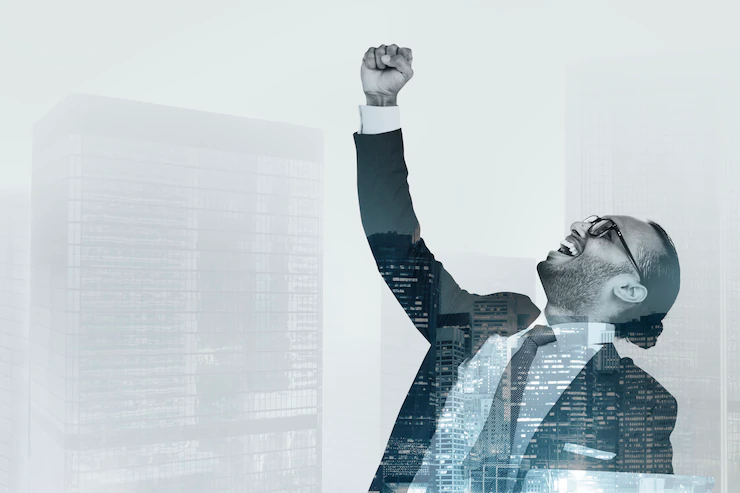 Are you a creative person? Do you love nothing more than making new things and coming up with original ideas? If that sounds like you, then you might be looking for a career where you can put your creativity to use in the work that you do. 
For many creative people, working in a regular nine to five job can be a seriously boring experience. The good news is that when it comes to finding a job where you can be as creative as you like, you might not have to look far. 
If you are looking for a career that offers a lot of flexibility, isn't very traditional, and encourages free-thinking, then read on to find out more.
Why Choose Creative Careers?
If you are a creative person then you will likely thrive in a career where you can put this to good use. There are lots of reasons to consider a career path where you can flex your creativity and your skill of thinking originally. 
With the world relying more heavily on content creation and creativity to keep things fresh and interesting, you're living in a time where creativity is appreciated more than ever – and there are lots of reasons to take advantage of that. Some of the main reasons to work in a role where you get to be creative include:
Many creative jobs are an ideal choice for people who do not want to be tied to a desk for eight hours a day. If you like the idea of having a non-traditional schedule and working in spurts when you're feeling more creative, there are lots of roles where you can do that from journalism to becoming a professional artist.
These days, self-employment is becoming more and more popular as people decide that life is too short to spend their time doing what a company tells them to. Being self-employed can bring with it a lot of career freedom and allows you to be firmly in charge of the work that you want to do and the hours you want to work. 
Creative individuals are more likely to be self-employed with their own businesses or work on a freelance basis as this type of work tends to be an ideal fit.
Many creative roles require quick, out-of-the-box thinking and there is never a dull day. Whether you are coming up with new ideas for solving problems, you will definitely get the chance to flex your creativity and will not need to worry about getting bored. 
Many creative jobs are fast-paced and might have short deadlines, so you will not be sitting watching the clock as there is always something for you to do.
If you need stimulation in the workplace and like it when time flies because you're working hard at something you love, then you should certainly think about getting into a creative role.
If the above benefits of creative careers resonate with you and you feel that this type of work is something that you could thrive in, then read on to find out more about some of the best creative careers that are available.
1. Journalism
If you are creative in a way that involves telling compelling stories and are good with words, then you might want to think about getting into a career in journalism. There are several different types of journalism to choose from, so you can pick one that is the best fit for your interests. 
For example, if you enjoy learning more about things and aren't afraid to dig deep, investigative journalism might be right for you. 
On the other hand, if you're creative in a way that involves photography or videography, then perhaps think about digital journalism. If you are passionate about sports and want this to play a part in the career that you choose, sports journalism might be the perfect fit for you. You can get into this role with a sports journalism degree from St. Bonaventure University.  
2. Advertising Manager
The advertising field is a great option to think about if you want to get into creative career. Advertising managers are professionals who are responsible for creating campaigns to promote brands, services, and products. 
In this role, you can find various positions including working for agencies that manage the advertising for lots of different businesses or working in-house for one business. 
The main responsibility is to come up with creative ideas, review and approve creative materials, and utilize a range of different mediums and platforms to best promote a product on behalf of a brand. For example, you may use radio, TV, online video, social media, or working with influencers to get the message across.
3. Interior Designer
If you love to design rooms and have an eye for detail around the home, then you may want to consider a creative career working as an interior designer. 
This might be ideal for you if you love coming up with new designs for spaces in the home or office but aren't keen on the actual decorating side of it since you'll be working with professionals to do all that hard work.
 Interior designers work for a range of different clients including homeowners, property developers, hotels, business offices, and more to come up with design ideas that suit the needs of the client. You will take your client's likes and dislikes into account to come up with the best colors to use in the space, patterns, accessories, and more to turn dreams into reality.
4. Web Designer
If you're creative when it comes to online spaces, then working as a web designer can be an ideal role for you to flex your skills. Along with this, a role as a web designer is a great choice if you would rather work in an office and stick to traditional hours while having the chance to be creative at the same time. 
Web design skills are also a great foundation for starting your own business as lots of companies and individuals hire freelance and self-employed web designers to work with, so this might be ideal for you if you have hopes of becoming your own boss in the future.
 In this role, you will use a range of design tools to come up with interesting, creative, and functional designs for different website types. This could involve setting up a restaurant with a website where customers can make table bookings, designing an aesthetically pleasing and functional online shop for a brand, or helping a professional put their online portfolio together.
5. Illustrator
If you like making art and spend a lot of your time creating digital art, painting, or drawing, then a role as an illustrator might be a great career for you. An illustrator is responsible for creating artwork that accompanies websites, magazines, books, and other publications. It can involve a wide range of different types of work with something for everybody, whether you prefer the idea of drawing technical illustrations for textbooks and scientific magazines, or like the idea of drawing cute and whimsical characters to illustrate children's books.
6. Commission Artist
If you have the skill of being able to stay creative under pressure and are a good artist, then selling commissions can be a good way to make a living. Most commission artists are self-employed and thanks to platforms like Etsy, it's become easier than ever for artists to get started with this business idea. 
No matter what type of art you create, whether you are into realism or digital art, people will always love to buy customized and personalized artwork for themselves and their families. You could create artwork of people, pets, or anything else that you think might be popular – the opportunities are endless. A strong art style and a lot of confidence in your work are necessary for you to be successful in this role.
7. Videographer
Another creative role that is worth considering if you enjoy using technology to be creative is a videographer. As a videographer, you will be working in many different settings and there are various jobs where your skills will be needed. 
If you have the right training and know your way around a professional camera setup, there can be a lot of money to be made in fields like wedding videography. Businesses also often hire videographers to help them create visual advertising materials such as TV ads.
8. Graphic Designer
Getting into a role as a graphic designer might be an ideal choice for you if you want something where your skills will be in high demand. In the world of business today, standing out from the crowd visually has never been more important, and this is where a good graphic designer will come in to help. In this career, you will be tasked with creating logos and other visual designs for companies and individuals. 
While you don't need any formal qualifications to get started, some certifications may help, and you will need to have a strong art style. However, since art is so subjective, it's definitely a role worth looking into for anybody who's good at drawing or just likes doodling. It's also a great role if you want to start your own business or operate as a freelancer.
9. Writer
While some people are more visually creative and like to create artwork or digital media, others are creative in terms of putting ideas into words and telling stories. If you can relate to this, then you might want to think about getting into a career as a writer. There are several different writing careers that you might want to consider.
If you are interested in coming up with and telling stories, writing novels and fiction books to make your living has never been easier thanks to the growing popularity of eBooks and the opportunity to self-publish them on platforms like Amazon. On the other hand, if you have a knack for persuading people and want to work in the advertising industry, you can put your writing skills to good use in a career as a creative copywriter, where you'll be telling stories and using your writing skills to boost customer engagement and help businesses meet their goals.
10. Teacher
If you are interested in a more academic career that will give you the chance to be creative too, then why not consider becoming a teacher?
 While it might not be the first role that comes to mind when you think of creative careers, working in teaching definitely requires a lot of creative skills for you to keep your lessons fun and interesting. 
This is especially true if you are teaching young children, who are more likely to be engaged with their learning when their teacher is creative and can put things across to them in an interesting and fun way. 
Along with the opportunity to be creative with your lesson plans and teaching style, working as a teacher is a great career choice to consider if you are looking for a role where you can also be caring and make a difference.
11. Tattoo Artist
If you love tattoos and body modification and are artistic, then you might have considered the idea of working as a tattoo artist. As tattoos become more and more popular, the demand for good artists is on the rise. 
This job is ideal for anybody who loves the industry as you're within it every day and get to work alongside creative people and bounce ideas off each other. It's also a very social job where you get to meet new people and being their tattoo ideas to life. Most tattoo artists will start out as an apprentice, working in a tattoo shop under the supervision of a more experienced artist.
If you're a creative person, then you won't want that skill to go to waste in a boring office job where you don't get much of a chance to think creatively. The good news is that there is a growing demand for a lot of creative roles. 
Read Also:
Arnab Dey
Arnab is a passionate blogger. He shares sentient blogs on topics like current affairs, business, lifestyle, health, etc. If you want to read refulgent blogs so please follow RSL Online.