What's my Curl Type and How to Find the Right Answer[Pro Tips]
Being born curly is something women should thoroughly enjoy. The trouble starts when you have to maintain and style your hair.
To do that, you need to learn about your hair type. But you are curly, you already know that. If that is your thinking, you need to ask what's my curl type?
Once you learn your curl type, your hair game is going to improve a lot.
Curly Hair Types: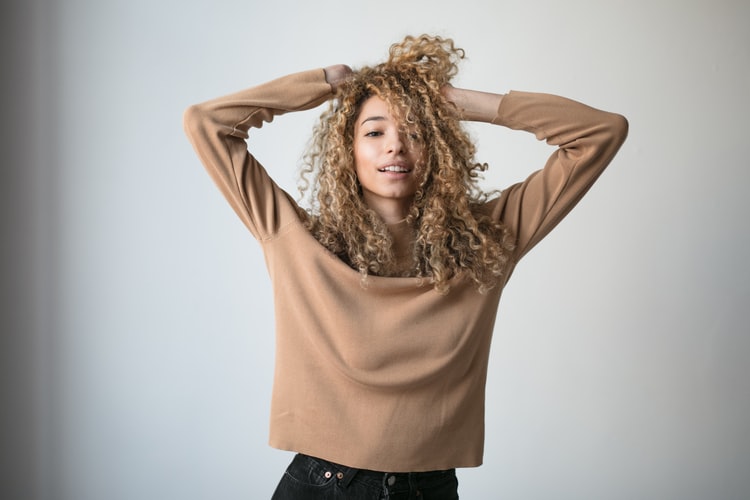 When it comes to natural hair, there are two curly hair types you want to learn. You have to know about type 3 and type 4 curly hair.
These are what you could call natural curls. If you have curls, your hair falls in one of the two categories. Each category has three additional subtypes.
Learning about them helps you to maintain and style your hair. It affects your choice of hair products, hair routine, and hairstyles.
1. Type 3 Curly Hair
Type 3 curly hair is the type of hair that consists of big bouncy curls. Additional details may include springy, corkscrew-like curls. While these curls are lustrous, they tend to frizz.
2. Type 3A Curls
Type 3A curls are among the simplest types of curls to manage. You can recognize them due to their large diameter. And the way they roll down from the crown. The 3A curls are soft and bouncy.
The best thing about 3A curls is that they require very little maintenance. You can get an excellent look with the right products.
Of course, you can blow dry 3A curls or use another method for defining curls. But, with this type of curls, you can get by harnessing your natural weave.
3. Type 3B Curls
The 3B curls are well-defined, and their look resembles corkscrews. The advantage of 3B curls is that they look best when you harness their natural look. But, harnessing the natural look requires a lot of maintenance.
The problem with 3B curls is that they are prone to breakage and frizz. With the 3B curls, oils and serums are your best friend.
Apply them regularly as a part of your post-shower routine. While you can add style 3B curls, avoid that. Let those luscious curls bounce against each other for the best result.
4. Type 3C Curls
Type 3C curls have tight-packed and small springs. The look of the curls resembles helixes. While they have a distinct look, they require a lot of maintenance.
Caring for 3C curls requires that you find the right product and use a defined shower routine. You can expect that you have to put a lot of work in 3C curls. Without a proper shower routine and hair products, it is going to look like a mess.
Consulting with a hairstylist is crucial. Ask for advice and find hair products that work for you. That is the best way to treat your hair.
5. Type 4 Curly Hair
Type 4 curly hair is also known as oily hair. These curls have a distinct look with either a zig-zag or s-shape look. They require regular maintenance to reach their full potential. Luckily, you can get it all done with hair products and a shower routine.
6. Type 4A Curls
Type 4A curls have a specific s-shaped look. The curls of 4A curls consist of tight, looped rings. The advantage of this curl type is its excellent natural look. The disadvantage is it requires a lot of maintenance.
Caring for 4A curls requires a lot of maintenance. Use rich creams and oils to reduce frizz and keep volume. When you deal with this type of hair, you want to use a routine and avoid excessive styling.
Stick with a natural look and harness the unique 4A weave. Avoid blow-drying and heat-related methods.
7.Type 4B Curls
The 4B curls are unique in their look. You can recognize 4B curls by the zig-zag pattern of compressed s-shape coils. But, the best thing about 4B curls is that it is a resistant type of curls.
You can use almost any type of product for 4B curls. Of course, you want to use products that enhance the volume and thickness of your hair. Once you satisfy that need, you can define 4B curls however you want.
Be gentle with 4B curls while they are wet. That is when the hair is most vulnerable. Other than that, be as creative as you want. The 4B can take it all.
8. Type 4C Curls
The 4C curls are tight, zig-zag coiled curls. While they have a distinct look, they require a lot of maintenance. Also, it's the type of curls with limited options when it comes to styling your hair.
The problem with the 4C hair is that you have to keep moisturizing it. It's the type of hair that breaks easily, so you need to use regular hair routines for maintenance.
Also, you are limited when it comes to defining your curls. With 4C curls, you want to harvest the natural look as much as possible.
Hair Quality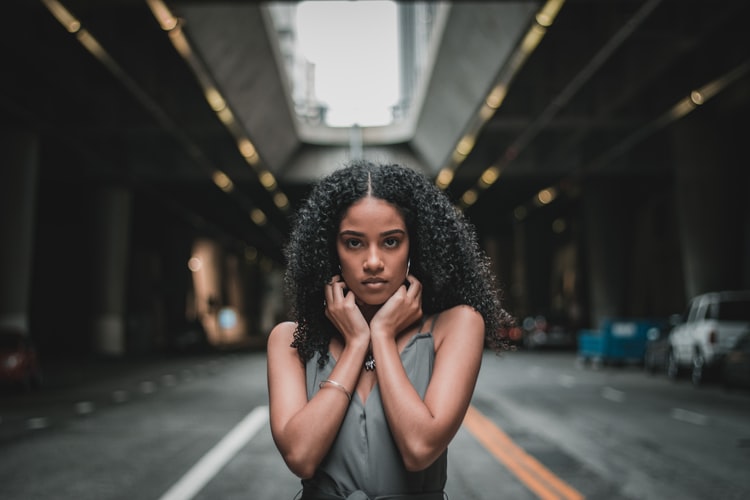 Now you know about types of curly hair. Yet, when you want to identify your hair, you are going to experience a problem. A low-quality hair will pose a problem when you want to know your hair type.
You need to increase your hair quality if you want to harness the natural beauty of curls. Thus, pay attention to the following elements that enhance the quality of your hair.
Hair Porosity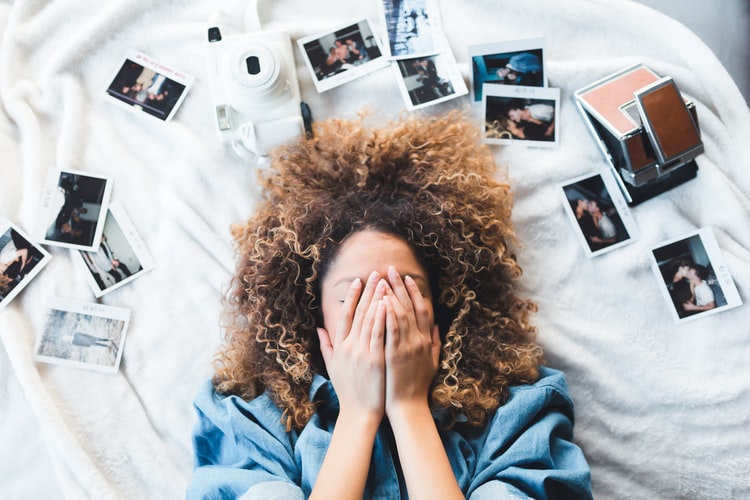 First, you want to deal with hair porosity. Hair porosity refers to your hair's ability to retain moisture. Hair that has high porosity easily breaks, and it's thin.
To put it simply, it's the worst situation for your curls. You have to decrease the porosity of your hair by using a proper hair routine.
Search for products that seal moisture, increase volume, and work for your curl type. You can find them online or in any store.
Styling Your Hair
Next, you want to avoid excessively treating your hair. It would be best to stop using coloring and similar treatment.
When you want to style curly hair, it's better to define it than to use blow-drying. You can shape it while it's wet for the best look.
Also, avoid heat treatment as much as possible. Always go for the natural look.
Find Your Curl Type
There you have it. That is how you find your curl type. But finding your curl type is the easy part.
The hard part is keeping your hair healthy and luscious. Yet, with little effort, you can achieve great things. Strive for it, and rock your natural weave.
Read Also:
Mashum Mollah
Mashum Mollah is a passionate blogger. He loves to share her thoughts, ideas, and experiences with the world through blogging. Mashum Mollah is associated with Mashum Mollah & Blogstellar.