Have you ever wanted to play soccer by simply searching it on Google? If you do search for it, then Google Doodle Soccer is what you will get to play. This is a free game by Google that allows you to play as a goalie in a soccer game.
This game was first launched in 2012 as a flash game that you can play directly from your computer browser. Since then, there have been numerous doodles about this game. Over time, this game became one of the most played Google games of all time.
However, many people still do not know about this game. If you are one of them, then continue reading to find out more about this game. After reading this blog, you will be able to find this game in Google and start bending it like Beckham!
What Is Google Doodle Soccer?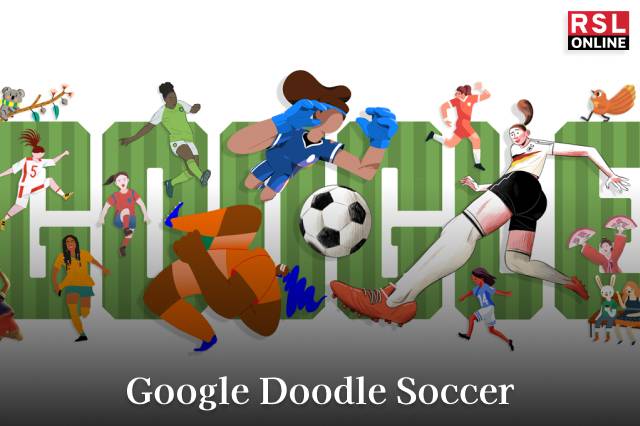 Launched in 2012, Google Doodle Soccer was a huge hit in Google. A very easy to find and play the game, it attracted a lot of players for its simplicity. The game is unlike any other video or flash game out there. It more or less acts as an interactive doodle.
Creating interactive Doodles on Google started with the idea of creating doodles of the Google logo. These changes are made to the Google logo temporarily to commemorate a special event or a day. For example, the Google logo was designed with a dragon on it to celebrate the Chinese new year.
How To Play Google Doodle Soccer?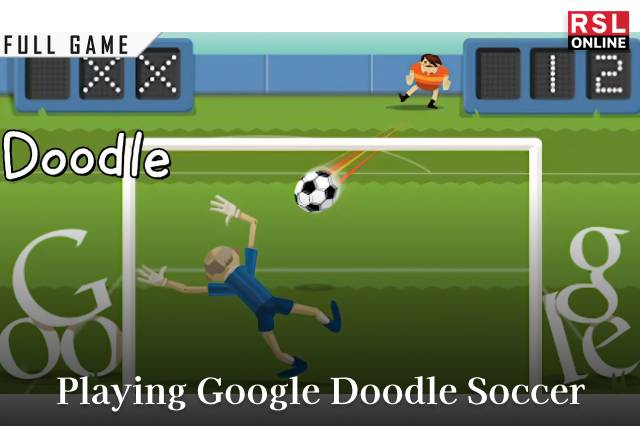 Playing Google Doodle Soccer is as simple as scoring a goal in FIFA video games.
When you first enter the web page where Google Soccer is, you will be able to see the doodle of the game on the top of the screen. To start playing Google Doodle Soccer you need to:
Search for Googler Football in Google and click on the first link that appears.

Open the

Google Doodle Soccer 2012

web page.

Click on the doodle at the top of the web page.

The page will then get automatically reloaded.

On the new page, click on the Play button in the middle of the doodle to start playing Google Soccer

.

You control only the goalkeeper, whom you can move with the left and right arrow keys on your keyboard, or by sliding your mouse left and right.
You can make the goalkeeper jump by pressing the spacebar button

or by clicking on the left mouse button.
Understanding how to play soccer Google Doodle is very easy. This game will only be a problem for people who have never seen a game of football or have never even heard of it.
While the population of such people is almost nonexistent globally, we still cannot leave it to chance that the reader of this article has heard of soccer or football.
Tips To Play Google Doodle Soccer Like A Pro!
To play Google Soccer, you need to stop a goal from happening. You play as a goalkeeper, who can only move left and right of the goalpost. The shooter will keep on shooting penalty kicks after penalty kicks.
Your objective – move left or right accordingly to stop any of the goals from entering the post and letting them score a goal. You only need to step in front of the ball to stop it from entering the goalpost.
Sometimes, the shooter will try to switch things up and shoot lobbed kicks. These shots cannot be blocked by simply standing in front of the path of the ball. To block these shots, you will need to press the spacebar or the left mouse button to jump and block the ball.
Other Sports Doodle Games By Google
There are many other Google games based on sports that you might like, similar to Google Doodle Soccer game. They are:
1. Google Baseball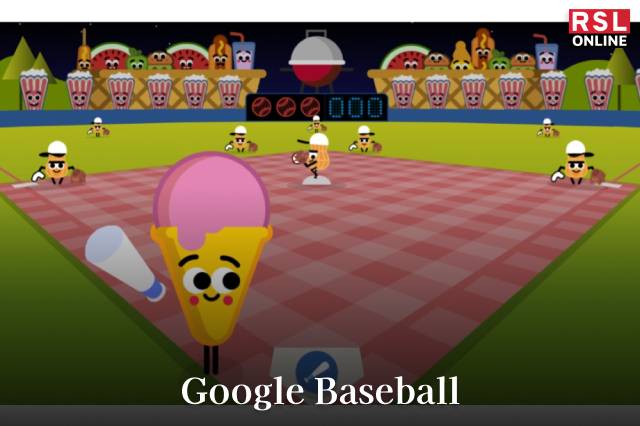 If you are a true American, then this is the game that you need to play. Just like Google Doodle Soccer, you can play this game directly from the browser. Also known as Fourth of July 2019, this Google Doodle Baseball has become pretty popular recently.
Here, you play baseball as various lively doodles of foods like popcorn, ice cream, steak, french fries, and more. You play this game entirely using either the spacebar button or your left mouse button.
Here, you only play as a striker and your sole objective is to hit the ball and try to score as many home runs as you can. The pitcher will throw a ball at you from many angles and at different speeds.
You have to time your hits right and hit the ball so that you can score runs. If you get three strikes, it's game over (just like real baseball). Every time your striker runs, they get replaced with a new cartoony sprite of food.
2. Google Basketball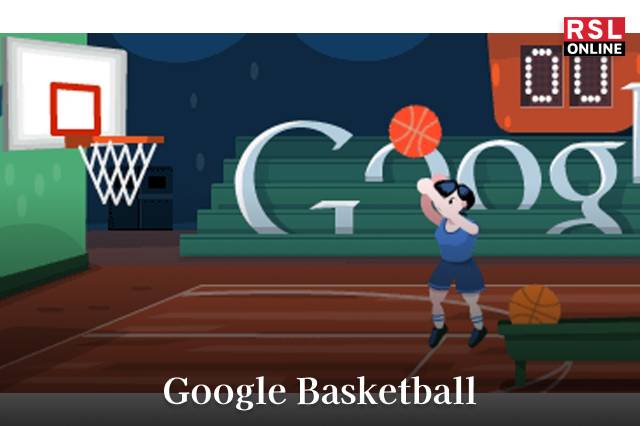 Another all-time classic Google doodle game, this game takes place inside a high school gym. Here, you need to press the spacebar or the left mouse button to rev up the ball and release to throw.
Therefore, depending on how long you kept the left mouse button or the spacebar pressed, the player will shoot the ball that high or faster. Therefore, you need to get your timing right to shoot threes like Lebron James.
Ever since its release, Google Doodle Basketball, also known as Basketball 2012 has gained a lot of traffic and is one of the most played Google Doodle games.
Frequently Asked Questions (FAQs):
Q1. Is There A Football Google Doodle?
Yes, it is called Soccer 2012. 
Q2. What Is The Soccer Google Doodle Called?
The soccer Google game is called Google Doodle: Soccer 2012. 
Q3. What Is The Highest Score On Google Doodle Soccer 2012?
The world record for the highest score in Google Doodle Soccer is 62. 
Q4. How Do You Play The Game Doodle?
You simply search for Google Doodle and go over the games section to start playing Google Doodle games.
Conclusion
Google Doodle Soccer is one of the most fun casual games that you can play right now. Being very easy to play, you can simply search for this game on Google and start playing right away. All you need to do is press the spacebar or left mouse button and stop the goal from happening.
Alongside this game, there are many other Google Doodle games that you can play to pass your time. Two of the best sports Doodle games are – Google basketball and Google baseball.
If you want to know more about other Google Doodle games, then we have blogs on them too that you can read right now!
Read Also: