At-home and outside protection is dependent on the location of webcams. What are the greatest locations to conceal a video recorder?
To protect yourself and your loved ones' security, here are some tips on concealing cameras inside and outside your house.
Both within and without the home, cameras may be concealed. The angles and prominent corners of a building are ideal locations for mounting a surveillance camera to provide the sensor with the best possible view of the space.
Over driveways, in front of driveways, next to decorations and flowers, or in front of doorways, they may be strategically positioned.
It's crucial to have concealed surveillance cameras in the house. A surveillance camera's location in your house is the most critical aspect of its effectiveness.
Explore more in our article on how and where you can hide your security cameras!
The Importance of Hiding Security Surveillance Cameras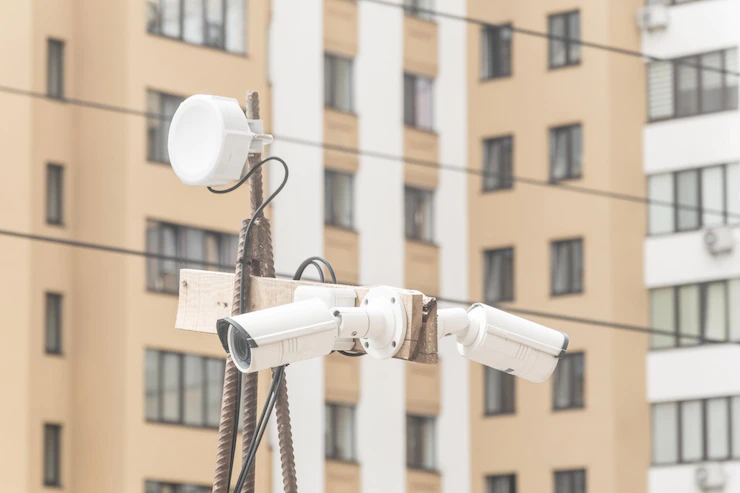 There are several advantages to concealing surveillance cameras, according to experts from Network Security, and here are the main reasons that you should consider:
Robbers are much less prone to notice and deactivate disguised surveillance cameras since they are difficult to detect.
It is impossible for wirelessly concealed outside surveillance cameras to detract from the home's appearance, and your visitors would feel more at ease as a result.
When it comes to figuring out what the babysitter is up to and getting evidence to support your concerns, WiFi covert surveillance cameras for the house are much more efficient.
In addition, some houses employ both visible and disguised surveillance cameras: the surveillance footage in clear view serves as a deterrent. In contrast, covert video surveillance is concealed nearby to catch the event when the visible devices are noticed and deactivated.
5 Excellent Ways to Hide Surveillance Cameras for Both Outsiders and Insiders!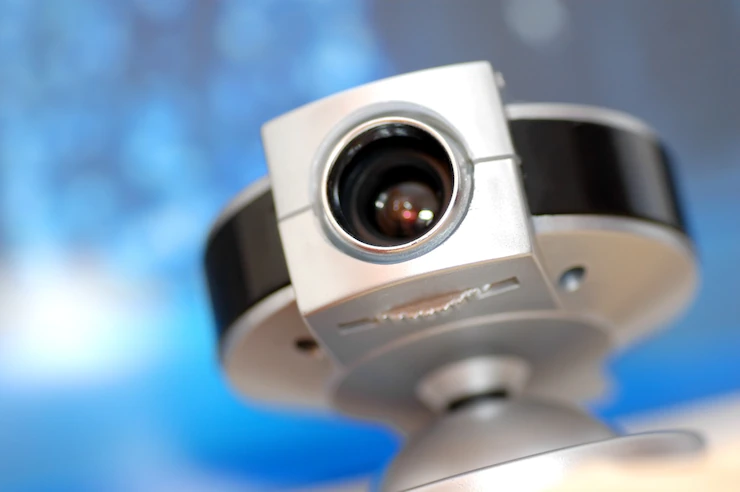 1. You Can Use Camouflage Skins
What if we told you that you might conceal the camera in clear view with a little imagination? If you use a camouflage cover, the cameras will remain next to you, but you'll never be sensitive enough to detect its presence.
The camouflage skin of the cameras allows them to fit into their environment. Moreover, you do not need to position the cameras proactively underneath foliage and shrubs, nor are you required to color their natural green.
Get a wireless camera, cover it with camouflage fabric, and conceal it beneath the rafters and roofs of your home. It's that simple.
2. You Can Hide it in a Picture or Mirror
Employing see-through photos and a two-way mirror to hide the camera seems a terrific option for those who don't wish them to be seen. A photograph might be large or little, and it can be displayed on a bookshelf or hung on a frame. Set up cameras behind this one, and you're done.
This concept is best suited for large gatherings in living areas and playrooms. Because the cameras are hidden, you may obtain the greatest possible perspective of the space. When you want to hang a mirror in the house, you may hide the camera by installing cameras or GoPro behind it.
Restrooms and guestrooms, in particular, are prime candidates for surveillance camera installation. However, when your house is endangered by an intruder who does not enter via a doorway, you may place equipment outside the property to monitor the border.
3. You May Disguise Them within Everyday Objects
Are you a do-it-yourself whiz who tries to implement a surveillance camera on their home for added peace of mind? Your home's basic ones may readily disguise your surveillance camera when you responded yes to this inquiry.
The most typical locations to conceal your surveillance camera are bookcases, smoke alarms, artificial stones, plush toys, desktop flowers, and fake dangling seedlings.
Ensure you have many security cameras installed if you're utilizing household items to disguise the camera. You'll need more than one camera whenever you hide a surveillance camera in a household object. Observe the surroundings from a variety of perspectives.
4. You Can Use Kitchen Cabinets
You may mount a surveillance camera on the tops of kitchenette cupboards to keep an eye on things.
The kitchen is one of the most often utilized rooms in the house. There is a good chance that a webcam may be placed between the top of your drawers and your roof.
Kitchens often have a view of the rest of the home. A surveillance camera would benefit greatly from this. The kitchen, sitting room, playroom, and every other area that the kitchen faces may all be seen from atop one of these cabinets.
Based on how your house is set up, you may be able to see out a rear or a front entrance. If you have many ornaments on top of your cabinets, you may conceal the camera there.
Even when you don't, putting it so high off the ground in your kitchenette is a good idea because it's where people don't spend much time looking, so it won't be too apparent. Furthermore, you could buy some décor to cover it all up if you don't like the way it appears.
5. You Can Hide Them in the Birdhouse
Placing a surveillance camera in a treehouse is a clever solution. Bystanders can't view your camera since the birdhouse is completely covered, but it can view the outside environment.
A surveillance camera inside a birdhouse might assist authorities in arresting criminals when your house is attacked or destroyed.
The birdhouse should be put in a discreet location to avert any suspicions. Ensure there are no obstacles in the way of the surveillance camera's ability to record quality video.
The Bottom Line
You've now learned how to conceal surveillance cameras inside and outside the home. Keep in mind that the sites mentioned earlier are only a starting point regarding camouflaging surveillance cameras.
Even if you've tried everything else, you can always think of a better technique to disguise your camera. Please make sure the cameras are hidden so that it doesn't draw attention to themselves but catch everything that happens on your premises.
Learn more about home security by visiting Speedy Locksmith Colorado.
Additional Resource: