Today, there are a lot of people who would like to use Autodesk for their everyday purposes. They can be connected with business or linked to hobbies too.
This article is going to be useful for everybody planning to obtain a product (no matter who exactly you are and what you want to use Autodesk for). So, let's begin the journey!
General Review Of The Autodesk Software
Well, we are eager to start with the overview to help you get into the topic. If we speak about who uses the product, you should know this: it is widely applied by engineers, designers, construction experts, and others.
Here is what Autodesk CAD software is used for:
Introduce a customized workspace to increase productivity;
Design 2D geometry and 3D objects using a great variety of objects, solids, and much more than this;
Automate various tasks. By this, we mean adding blocks, suggesting schedules, comparing drawings, etc.
As you can see, the range of functions is more than great.
You need to keep in mind that there are certain system requirements to deal with when planning to use Autodesk CAD software.
That is why, if you are a business owner planning to get the product for your company and a team, you need to be sure that your computer equipment will e able to handle it. and, in its turn, this may require you to make some more money inputs than you expected to.
By the way, those planning to obtain the newest version should realize that the requirements are going to be higher in this case (for instance, it is Windows 10 and above).
Once you introduce Autodesk CAD software to your activities, you and your team members will be able to complete various projects much faster. What is more, it is a nice opportunity to share the drawings safely. Believe us, it matters a lot today too.
Some Advantages Of CAD Software To Be Aware Of Before Buying It
Now you know what the product is used for and who might need it. Accordingly, you are almost ready to get it. At the same time, a lot of potential clients can have doubts regarding it.
Therefore, we are ready to introduce the list of advantages to know about. It will help you to understand the value of Autodesk CAD software even more.
Let's get started!
You will be able to save your money and time. We have already outlined this when we were speaking of increased productivity. Here is how it all works: the workflow with the product is just really smooth. This refers to the documentation too. As for the changes and modifications, they can be introduced easily and quickly too. That is why you or your team members do a certain work much faster;
Those using the product can manage the production costs better;
The import and export of the files are not linked to any difficulties;
There is a great number of tools and features that can be applied by those who use the product on a regular basis;
By the way, we would like to mention a layering feature (coming back to the previous point). It allows to show or hide some specific details which are really nice;
When you are using this product, you are going to face a reduced number of errors. And again, this saves time a lot!
So, doesn't all of this sound great? We bet that it does! That is why considering getting Autodesk CAD software and making a positive decision will surely be worth it.
Where Can You Get Autodesk CAD Software?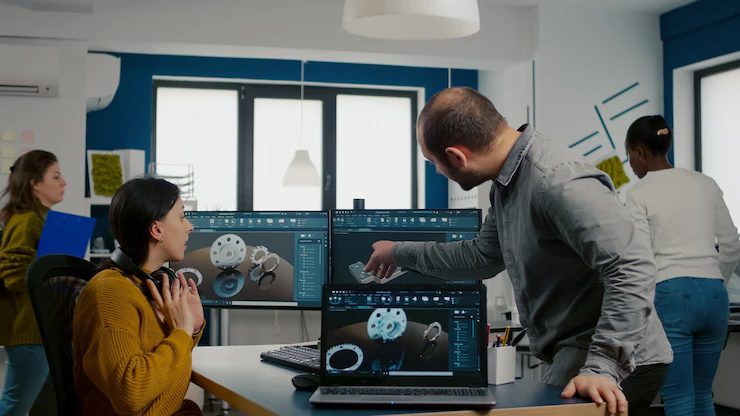 This is one of the most important questions to keep in mind. Well, you have several options to stick to. The first variant is to go on the official website and deal with it. The second one is contacting the reseller.
The first option we have covered normally turns out to be more expensive. Accordingly, not all clients can afford it. That is why a lot of people just pay attention to reaching nice resellers who will be able to help them.
But note that if you want to face a good one, you have to consider the process of choosing him really well. It includes studying the reviews and exploring the way the reseller's site looks. It can tell you about a lot of things before you make a final decision.
Can The Very Beginners Take Advantage Of Autodesk CAD Software?
Everything requires practice. As long as there is enough of it, it will get easier and easier. So, at the very beginning, dealing with Autodesk CAD may be a bit complicated but it is not critical.
There are plenty of tutorials linked to Autodesk on the Internet. What is more, you can even hire a specialist who will help you to get acquainted with the product's key features and how to use it.
Is There A Necessity To Teach Autodesk To The Staff?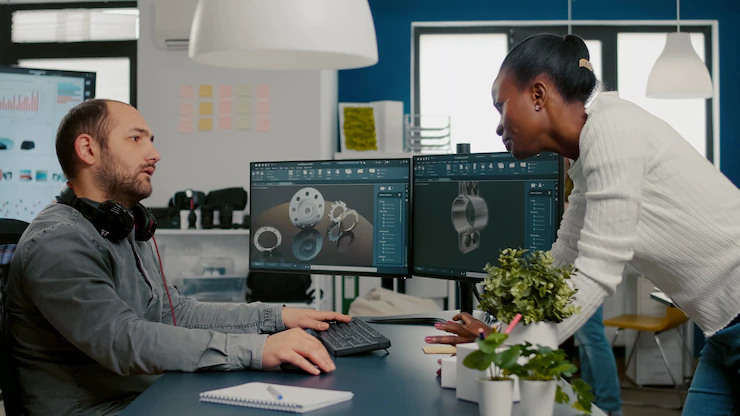 A really nice question to ask! Those business owners who want to introduce the product to their companies have to pay special attention to the way the staff will be using it. Accordingly, if you are one of them, you can face the necessity of teaching your staff.
Do not worry that it will be problematic. Sure, you will have to spend some time, money, and effort, but further results will surely please you as soon as the product is really nice and allows to increase productivity as we have already mentioned in one of the article's sections.
Hope you will be satisfied with your experience of dealing with Autodesk CAD software! The last but not least thing we would like to tell you about is this: do not hurry.
Consider all the pros and cons of getting the product before you do so. And, only, in this case, you will stay satisfied with what you obtain!
Read Also: