The Main Specialisms Within The Field Of Veterinary Science

To the majority of people whose expertise and knowledge when it comes to animal care and welfare is knowing that their pets deserve all the love in the world, constant access to fresh water, and the right amounts of food each day, veterinary science might as well be an entirely different language.
However, it is only veterinary nurses, vets, and other professionals who are truly aware of the wide breadth that the field actually covers and that, contrary to the first group of people's beliefs, there are many other careers that use veterinary science as a basis.
So, with that being said, here are the three most popular main specialisms under the umbrella field of veterinary science.
Equine Veterinary Science
If you have grown up around horses and want to take this personal passion into the professional arena, then there could be no more perfect career pathway to take than to become an equine veterinarian.
Just as with any other specialism, you will need to take an extra certification course to practice as an equine vet, and although there are several additional qualifications available to top-up your existing degree, you are far more likely to succeed as an equine vet with a BSc Hons in equine veterinary science.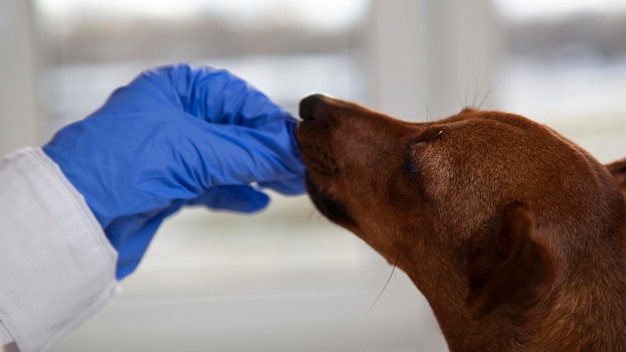 Domestic Pets Veterinary Science
Under the proverbial umbrella heading of veterinary science focused on domestic pets, this also includes the study of and development of treatments for exotic animals too. One of the primary advantages of choosing to study veterinary science with a view to treating family pets and domesticated animals is that, naturally, there is a huge demand for such professionals.
You could spend your working career working for a prominent and respected national chain of surgeries, or else brand out on your own and partner with vetcelerator, which will help, support, and assist you in launching your own private surgery
Perhaps surprisingly, there are many animals in the United States which are common for people to keep as family pets that are actually classed as 'exotic', a prominent example being bunny rabbits. Due to the fact that their digestive system and internal organs operate in an entirely different way to dogs and cats (and humans, for that matter), to be able to perform successful surgery on rabbits, it is necessary to train in exotic animal veterinary science.
Zoo & Large Animal Veterinary Science
At the undergraduate level, people who are intent on studying zoological veterinary science take the same degree program as those who are interested in other specialisms, and it is only at the postgraduate level and Ph.D. level that things become more specialized.
Zoological veterinarians work with, as you would expect, a wide variety of animals typically found in a zoo, and as such, need to have an extensive wealth of knowledge regarding the anatomy and internal organs of such different animals as an elephant or a crocodile.
Due to the highly intensive and thorough nature of the field, from starting your undergraduate degree in veterinary science to finally qualifying as a zoological vet, it will take you approximately eleven to twelve years of training.
Additional
Sumona
Sumona is the publisher for RSLOnline. Besides her professional commitments, she is also used to spending time sharing sentient blogs regarding topics like Technology, Business, fashion, fitness, and more. Follow more of her contributions in SmartBusinessDaily and FollowtheFashion