9 Benefits Of Having A Master's Degree In Nursing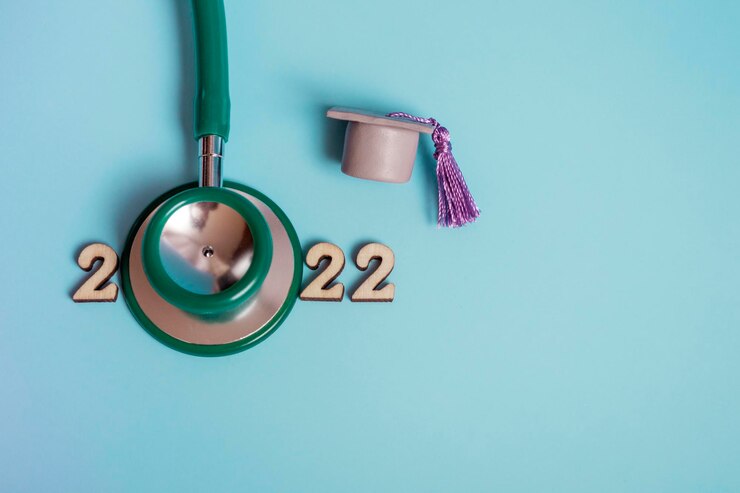 Nursing is a very renowned profession in the medical field and you may wonder why you need to acquire a master's degree after so much work you have put in as an undergraduate.
You may be tempted to ignore the pursuit of a master's degree in Nursing altogether since you are doing fine at the moment either as a registered nurse (RN) or you are holding a Bachelor of Science in Nursing (BSN).
However, getting a master's degree has a lot of benefits that come with it.
In this article, you will learn the benefits attached to having a Master of Science in Nursing (MSN) and why it may be an edge over nurses without such an advanced degree. Sit back and enjoy.
9 Benefits of a Master's Degree in Nursing
1. Better Knowledge And Skills
Needless to say that a Master of Science in Nursing will give you more medical knowledge and improve your skills.
In the course of study for your MSN, you have the chance to access a wide range of intellectual information and acquire more skills inaccessible by BSN graduates and RNs.
Taking advanced-level classes can probably improve your perspective and permit you to boost your critical-thinking abilities.
Also, if you are studying for your MSN, you are expected to frequently do research as a piece of acquiring this degree, and this can permit you to grow in knowledge and be exposed to new skills.
2. Specialization And Administrative Roles Opportunities
If you have an MSN degree, you can focus on a particular area in the medical field and thereby take leadership roles.  This is because specialization helps you to be vast in knowledge and skills in your chosen career.
Careers pursued with an MSN are numerous. Take for instance, as a nurse, you can be trained to be a certified nurse-midwife where you work with doctors and are qualified enough to give gynecological care to mothers.
In addition, you can discuss family planning options with women.
Furthermore, if you want to become a nurse educator, an MSN is important. Here you can teach prospective nurses and mentor people who are just set on their journey in the nursing field.
With an MSN, you are open to other many careers such as gerontology,  anesthetist, nursing administrative roles, etc.
3. Improved Working Hours
It is no news that the working hours of nurses are exhausting regardless of how much they feel fulfilled each time they help patients to be on their feet. Regular nurses usually work 12-hour shifts and even on holidays.
With a master's degree in Nursing, you can take managerial positions and enjoy fewer working hours. You can as well enjoy working at normal hours of the day and have the chance to spend quality time with your family.
However, it will take you a little away from direct contact with patients. If being with patients is your objective, then you may want to consider the role you take.
4. Improved Salary
If you have an MSN, you can enjoy better pay than other RNs and individuals with BSN.
This is because individuals with MSNs generally have higher levels of expertise, specialization, and experience in the medical field thereby holding more leadership roles that are accompanied by corresponding higher pay.
5. Traveling Opportunities
Nurses frequently have opportunities of traveling and offer their expert services to underserved places. Many countries demand highly for nurses with expertise in areas, including nurse-midwives and other management positions.
In the course of your pursuit of a graduate degree in nursing, you are exposed to chances of working abroad in regions with a requirement for profoundly competent medical experts.
6. Improved Career Stability
MSN can permit you to establish a successful and satisfying profession that is needed to enhance your career stability. Acquiring a specialized skill set enables you to be more significant to health care organizations, which can assist you to land a long-term job.
These jobs can in turn enable you to remain important in the medical field since you have to keep on studying to be updated on any new practices.
7. Competitive Edge In The Market
Coupled with your experience, bagging an MSN can foster your chances of landing your dream job. This is so because a postgraduate degree can legitimize your abilities and make you credible to your potential employers.
See Also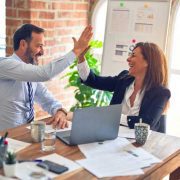 Frequently, an MSN can enable nurses to perform their duties unsupervised and offer a more significant level of medication to patients, unlike RNs and BSN graduates.
Along these lines, your master's degree in Nursing might give you a bigger competing chance over other applicants and permit you to get a new line of work that suits your skills and needs.
8. Greater Influence At The Workplace
As established earlier, MSN can offer you access to top places in health care organizations. This can offer you the opportunity to have a noteworthy degree of influence on the organization's structure, health care system, and overall strategy.
This influence enables you to use your skill-set adequately in medical procedures to improve your patients' conditions, maximize the organization's resources and achieve overall success.
9. Scholarships Opportunity
Nurses with MSN are usually offered financial assistance by employers to pursue a more advanced degree in their specialized medical field.
Other sources of funding for these individuals are nonprofit organizations, professional associations, universities, etc. This way, you can get to improve your skills and furnish your career without spending so much from your savings.
It Is Time To Get Your Master's Degree In Nursing
While there are several individual advantages to acquiring a graduate degree in nursing, you need to also understand how valuable it is to your organization and the world at large.
Your potential employers are likely to utilize your expanded expertise.
It's been shown over time that nurses who have postgraduate degrees have better critical thinking and initiative characteristics that assist them with making a difference in their organization and are prepared to serve maximally in advanced roles. Ultimately, it enables you to help patients the most.
Getting your MSN allows you to enjoy the benefits discussed in this article and many more. Waste no more time on making your moves today.
Read Also:
Sumona
Sumona is the publisher for RSLOnline. Besides her professional commitments, she is also used to spending time sharing sentient blogs regarding topics like Technology, Business, fashion, fitness, and more. Follow more of her contributions in SmartBusinessDaily and FollowtheFashion