Top Medical Centres In The Croydon And Cranbourne Area

The healthcare industry has grown incredibly complicated. Additionally, the tension between quality, price, science, and humanity puts unprecedented pressure on physicians and medical centers.
You should know that a medical centre Croydon and Cranbourne provides a variety of medical treatments and present a high standard and novel approach to healthcare.
Choosing the best one is essential since you'd only want to get the best treatment and facilities possible. So, keep reading to learn more.
3 Medical Centres in Cranbourne Area
Many medical centers in the Cranbourne area are accessible and offer many services for you and your family. The following are just some of them: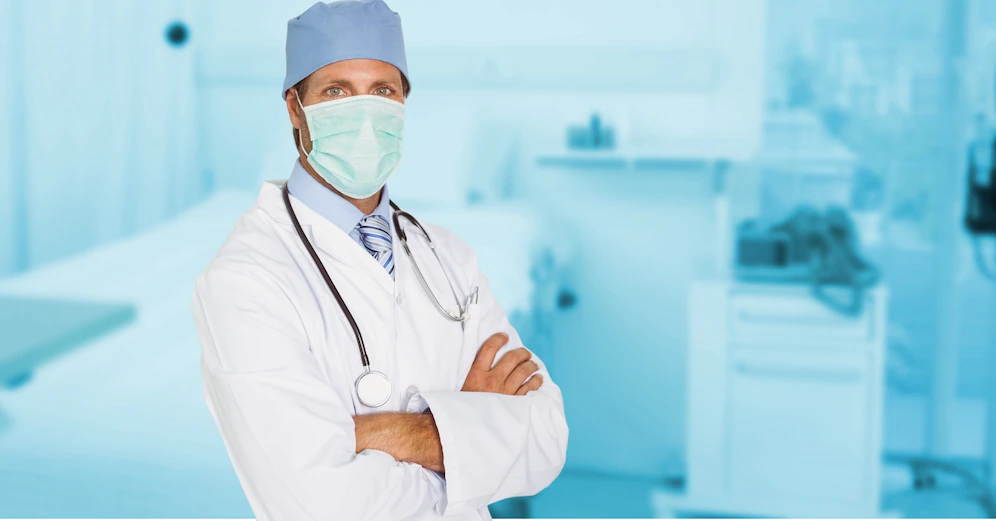 1. Cranbourne West Medical Centre
19 Strathlea Drive, Cranbourne West, Victoria, is home to a medical center named Cranbourne West Medical Centre. The doctors enjoy offering the community a broad range of high-quality medical treatments. Their main priorities are the health and welfare of you and your family, the allocation of best practice guidance, and high-quality care in a pleasant setting.
Patients will always feel welcomed and at ease, thanks to the staff's discretion, dedication, and efficiency. The medical center is indeed for the entire family since they have doctors specializing in men's, women's, and kids' medical issues and various other nursing and medical options.
2. Unique Medical Centre Cranbourne
Located at 100-106 High St (AKA: South Gippsland Hwy), Cranbourne VIC 3977, within Melbourne's southeast, lies the brand-new general practitioner facility, Unique Medical Centre Cranbourne. They strive to give their patients access to many of the best medical care available.
Hand-selected for their ability to innovate, engage, and, most importantly, give individualized care, the staff at the medical center strives to deliver the greatest healthcare. Physicians invest time in getting to know their clients to comprehend their patients' health requirements and deliver the best care.
3. Cranbourne Stawell Clinic
Located at 12 Stawell St, Cranbourne VIC 3977 is Cranbourne Stawell Clinic, where expert teams focus on the availability of high-quality, individualized medical treatment using the most up-to-date technologies.
They aim for everyone to receive the finest care possible by continuously evaluating and improving their offerings. The center's committed team of healthcare professionals is equipped with the knowledge and tools necessary to meet your requirements, whether you are visiting for a regular examination or emergency treatment.
Additionally, the practice recognizes patients as the most significant individuals in the business and tries to develop long-lasting connections with them. Their objective is to actively participate in achieving shared ideas in a spirit of cooperation and about one another's roles and skills.
3 Medical Centres in Croydon Area
Medical Centres are littered everywhere in the Croydon Area, and here are some of the centers you can go to whenever you need to see medical professionals.
1. Croydon Medical Centre
Located in Unit 88/90 Main Street, Croydon Victoria 3136 is Croydon Medical Centre. A fine institution built to cater to your medical needs and is a fully certified practice with AGPAL.
Women's and men's wellness, pediatrics, chronic illness treatment, sexual health, counseling, travel vaccination, child vaccines, and preventive services are among the priorities of the center's committed group of general practitioners. Additionally, they provide access to a resident podiatrist, chiropractor, and dietician.
2. Croydon Family Practice
Sat in 24-26 Dorset Road, Croydon VIC 3136, is Croydon Family Practice, where your needs are important and catered to immediately. The medical team's operation is focused on offering you and your family a wide variety of medical and assistance programs and personalized, competent, and high-quality treatment.
They have a group of committed, amiable employees and medical professionals that would be happy to help you with your medical requirements. Additionally, they take pride in their purpose-built amenities, which include cutting-edge treatments and operation areas, as well as modern and pleasant doctor consultation rooms.
3. Merrindale Medical Centre
Martindale Medical Centre is situated at 516 Dorset Rd, Croydon South 3136, which provides good service with well-trained professionals suited for everyone's needs. They have a staff committed to offering people all-inclusive treatments to improve their health and quality of life.
The organization also has a lot of time to help individuals find therapies to feel well and connect with them, thanks to their shortened registration process and rapid diagnosis. They have physicians devoted to giving you the greatest care and would make you feel at ease.
Conclusion
In conclusion, excellent medical facilities share more than just hard numbers and quantifiable outcomes. In fact, in everything they do, they should prioritize their patients. Learning more about the facility is wise before bringing a patient there. Request suggestions from others, and always put safety first before anything else.
Additionals:
Sumona
Sumona is the publisher for RSLOnline. Besides her professional commitments, she is also used to spending time sharing sentient blogs regarding topics like Technology, Business, fashion, fitness, and more. Follow more of her contributions in SmartBusinessDaily and FollowtheFashion