Role of Nurse Leaders in Changing Workplace Culture
Leadership is the art of inspiring a group to strive for a common goal. Contrary to an old belief, modern people think leaders are not born, and everyone can earn leadership skills through practice. Leadership is of utmost importance in every profession as it is pivotal and influential in bringing change.
Nursing leaders acquire their position after serving in the nursing sector and gaining experience for years. They hold the expertise and knowledge and can influence people, resulting in changes in the workplace culture. The field of nursing is constantly evolving as some old practices become obsolete with time, and new methods replace them.
Moreover, technological advancements also bring ease as new tools and equipment make delivering care easier for nurses. Some healthcare organizations insist on carrying on with old-age practices and do not adopt new changes with time. Nursing leaders can play an active role in transforming culture and introducing new things in the workplace.
Like all leaders, nursing leaders also possess leadership qualities, including effective communication, problem-solving, attention to detail, and many others. Nursing leaders manage a group of nurses and ensure that they receive all the required supplies and do not demonstrate negligence in their performance.
Nursing leaders generally hold authoritative positions and are eligible to bring reforms in their workplace culture. Below we are listing some points that will shed light on the role of nurse leaders in changing workplace culture:
1. Become a Role Model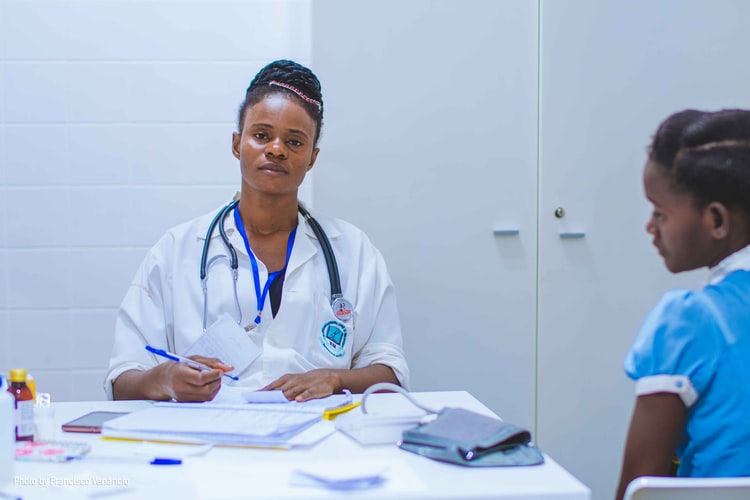 When leaders fail to practice what they preach, they lose their credibility and influence and consequently do not impact. Nursing leaders must adhere to organizations' rules, follow the discipline and become role models for their nursing team. They should be punctual, responsible, demonstrate dedication, and should show consistency in their practices. Nursing leaders can inspire their team members by practicing the values of their workplace culture.
Most nurses aspire to climb the ladder of success in nursing and acquire a leadership position in nursing. The modern world offers them a flexible pattern of studying through online courses. They can opt for the masters of nursing online programs to earn the skills to lead a group of nurses and become a force that can bring positive changes in the workplace culture.
2. Utilize Disruptive Techniques
Nursing leaders must realize that they cannot bring new changes by following old-age strategies. Being innovative and applying disruptive techniques require people to come out of their comfort zone and step into the courage territory.
Nursing leaders must have a strong presence of mind and adopt an innovative approach that allows their organizations to disrupt healthcare and provide better patient service. Nursing leaders need to stay abreast with the latest happenings of the nursing arena and equip themselves with the latest skills.
They can facilitate different nursing workshops and webinars and transform the organization's culture. Innovative and applying disruptive strategies require nursing leaders to analyze and develop models and narrow them down to the best ones for their organizations.
You may go through: Starting Your Career in Healthcare: 6 Considerations to Make
3. Provide Breaks to Nurses
Nurses work for excruciating hours that often take a toll on their mental and physical wellbeing, affecting their performance. Nursing leaders generally supervise the groups and make work schedules for nurses. They can bring a change and provide nurses with some breaks in between their working hours.
Establishing a culture that facilitates nurses in performing their duties improves their efficiency. It enables them to provide patients with better care. Nursing leaders can delegate responsibilities to nurses keeping some breaks in between and make it a part of their culture.
4. Empower Nurses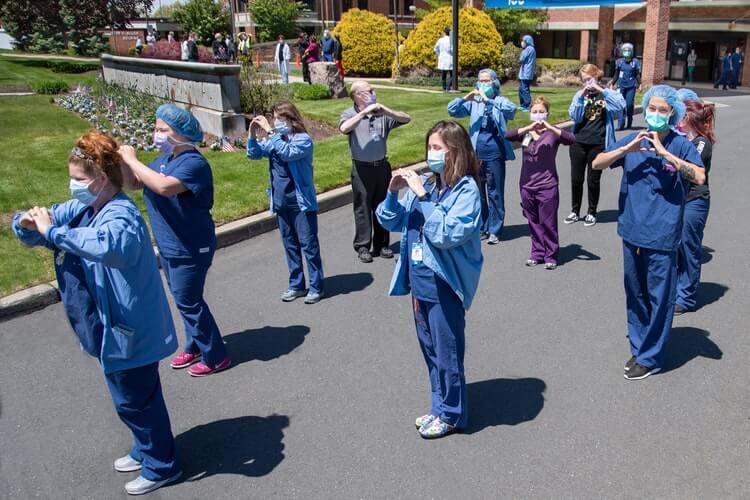 Efficient nursing leaders understand that micromanaging does not prove to be fruitful in the long run. They need to give nurses a certain level of freedom as it gives them a sense of ownership and helps derive the best out from them. Nursing leaders can make nurses feel that they are a significant part of the organization; their voice matters by making them a part of the decision-making process.
In addition, they supervise their team, provide them with continuous feedback and offer constructive criticism and encouragement. Nursing leaders focus on the goal, constantly strive to improve their functioning and change unhealthy practices. When nurses feel empowered, they feel a sense of motivation to bring the best version of themselves to their workplace and, in turn, improve the efficiency of the organization.
5. Embrace New Technology
Another important aspect of modern-day nursing is that technological advancements are continually bringing new wonders to the forefront. Nursing leaders need to realize that they cannot survive without integrating advanced technology in today's technologically-driven world. Nursing leaders must be receptive to technological developments and inspire team members to acquire the latest skills and learn new ways of delivering care.
Conclusion
Leaders occupy an influential yet critical position in an organization. They must use their skills and have an eye to gauge the need for change and implement it. Many nurses disagree with their organizations' rules and other practices.
They feel changing techniques can help them perform with proficiency and bring ease to their job. Once they acquire a nursing leader designation, they can change these by reforming and requesting the higher authorities. Nurse leaders can instill a culture of accountability and maintain a positive work environment to ensure quality patient care delivery.
Generally, nursing leaders are a part of the recruiters' panel; they can take only competent nurses on board to make an effective team. They can play an essential role in improving workplace culture.
Read Also:
Mashum Mollah
Mashum Mollah is a passionate blogger. He loves to share her thoughts, ideas, and experiences with the world through blogging. Mashum Mollah is associated with Mashum Mollah & Blogstellar.