Hey! CBD lovers ever tried CBD gummies? CBD products are available in a variety of forms like Oils, Vape oils, Tinctures, Creams, and Gummies. What makes CBD gummies special is their variations. CBD gummies come in different flavors, colors, shapes, and not to forget concentration. These gummies contain CBD oil which also has three types, and you can choose any of them depending upon your need and choice.  These three categories are:-
Broad-spectrum: This type of CBD oil contains most of the cannabinoids found in Cannabis plants except tetrahydrocannabinol (THC).
Full-spectrum: This contains every cannabinoid found in Cannabis plants, including THC, but THC is strictly in the 0.3% range.
Isolate: This is the purest form of CBD, and it doesn't contain any other cannabinoid.
CBD products can't make you feel high. Still, full-spectrum CBD products containing trace amounts of THC produce a better effect by working synergistically on the Endocannabinoid system of the body, creating an Entourage effect.
It is important to note that CBD products bind with Cannabinoid receptors of the body and everyone has a different tolerance level. So, it becomes reasonably necessary to use the correct type of CBD gummies.
CBD gummies have many health and physiological benefits, and you can find excellent CBD gummies online at many different e-commerce sites and CBD websites. So, before moving further and ordering your favorite flavored CBD gummies, let's have a look at the top 5 reasons why CBD gummies are an excellent option for you.
1. It won't make you feel high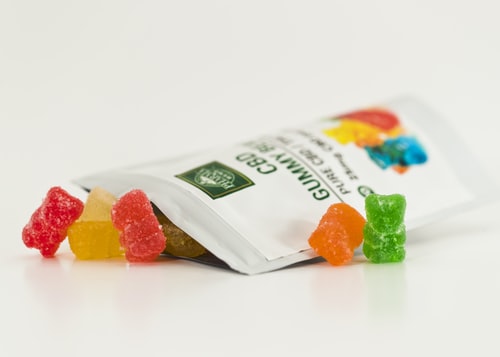 Traditionally people mainly used Marijuana and other Cannabis products to get a high sensation. While taking weeds can make you feel high, it can also make you lose your mind, but CBD doesn't. Mainly CBD doesn't contain
THC other than the full spectrum ones, and they also have it in minute quantities, which won't get you intoxicated. So, when cannabinoids of CBD bind with the cannabinoid receptor of the body's endocannabinoid system, it acts upon the body's stress level and makes you relaxed.
2. All Natural, All Legal
CBD products are extracted from the hemp plants; however, it is not FDA regulated, due to which you have to check by yourself if your CBD gummies are naturally processed or not. The best way to check the quality is to refer to your CBD gummies' third-party lab test report.
If you are sourcing your CBD gummies from a reputable source, you can match the data available on the product description to the data on the website backed by solid review by third-party labs. While comparing the data, keep your focus on the THC level, which should be less than 0.3%, and the method of extraction, which must be CO2.
CO2 extraction makes sure there will be no chemical residue present in the gummies, making it natural. The 0.3% THC range is a must check because products containing more than 0.3% THC come under Marijuana, not to mention federally illegal in the United States. However, some states have different laws for products within 0.3% of THC, so it is wise to check the local CBD and THC-related laws before ordering them online.
3. Analgesic & Anti depressing properties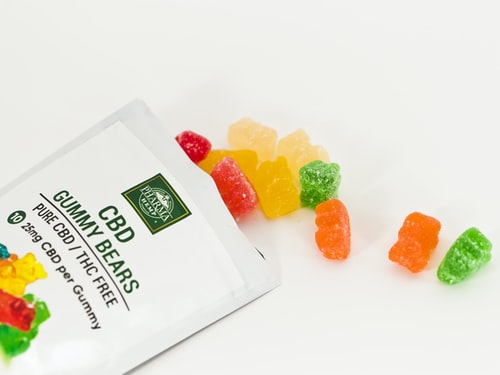 People widely use CBD products to treat their anxiety and pain-related problems. There isn't much scientific research in favor of it, but it is worth noting that marijuana has a long history of treating pain dating back to 2900 B.C. According to some studies, CBD Gummies may help in reducing pain and inflammation by impacting the endocannabinoid receptor activity and neurotransmitters. Similarly, CBD gummies also have a good effect in treating depression and insomnia.
4. Antioxidants
Cannabidiol (CBD) is rich in antioxidants, and if you are wondering, what is this? Antioxidants are compounds that fight with free radicals present in the body and help the body's immune system. If left to accumulate, these free radicals can create many health problems, and Cancer is one of them.
According to a research study published by the National Library of Medicine, CBD may help slow down the growth of cancer cells or, in some cases, may help kill them. At present, there isn't much data available in support of this. However, the antioxidants present in full-spectrum CBD may help fight neurodegenerative diseases like Alzheimer's, Parkinson's, and dementia and fight against cancer cells.
5.

For Increasing Focus and Energy boost
CBD gummies, other than providing great taste, can also be used as health supplements. After taking the CBD gummies, people have reported that they have experienced a mood lift and are able to focus more on their work.
However, this mood lift is no coincidence but due to the interaction of CBD with neurotransmitters present in the brain. CBD as gummies has an extended effect because rather than mixing directly into the bloodstream, it first goes to the digestive system and is slowly absorbed.
Bonus points
CBD gummies are less eye-catching than vapes and oils, and you can take them easily without inviting any unnecessary attention.
CBD gummies are available in more than 50 different flavors, and it is pretty easy to keep track of your dosage as each gummy has a similar quantity.
While the natural taste of CBD products can be a little bit earthy and somewhat hemp-like, the gummies taste much better due to added flavors and sugars.
Conclusion
CBD gummies are a much better option than the other CBD products due to easy availability, straightforward usage doses, and a wide variety of flavors. CBD products are showing promising results in treating some of the daily life issues. However, they are still not clinically backed, and if you are suffering from any other health conditions, please discuss with your doctor first before taking the CBD gummies or any other CBD product.
Read Also: