Top 5 Benefits Of IPTV – Better Streaming Experience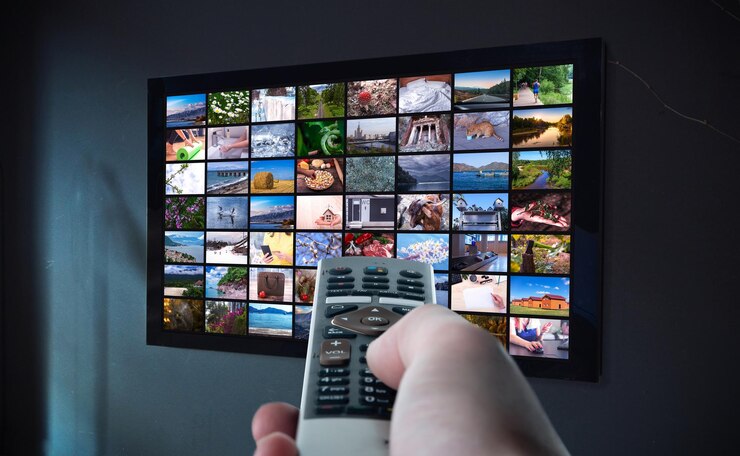 Streaming television content has become the new norm, with more and more people opting to watch their favorite shows and movies online. However, with so many options available, finding the right service that meets your needs can be overwhelming. Enter IPTV, a technology that has revolutionized the streaming experience. It delivers television content over the internet.
In this article, I will explore the top five benefits of IPTV and how it can provide a better streaming experience for viewers. From a wider selection of channels to customizable options, IPTV is changing the game for streaming enthusiasts.
So, whether you're a sports fanatic or a binge-watcher, read on to discover why IPTV might be the perfect fit for you.
1- Content is available when you want it.
Imagine a world where you are no longer bound by the shackles of television schedules and program guides. Where you are the master of your own viewing experience, able to access your favorite shows whenever you desire. This world exists, and it is called IPTV.
Unlike traditional cable television, IPTV provides the ultimate flexibility and convenience. With an IPTV subscription, you can access a vast array of content at your fingertips, including live television channels and on-demand media.
IPTV provides you with access to your favorite content anytime, anywhere. Say goodbye to the days of waiting for your favorite show to air at a specific time on a specific day. With IPTV, the content is always ready for you, 24/7. You have great flexibility to stream your favorite shows at your convenience.
2- No long and expensive contracts
This technological wonder offers a contract-free and budget-friendly alternative to the cable giants. Say goodbye to being locked into long-term agreements and hello to a world of choice. With IPTV, users have the freedom to pay for specific channels or choose individual shows and movies without any binding commitments.
Providers even offer flexible payment options, granting access to a treasure trove of content without the chains of contractual obligations. This personalized approach to media consumption empowers viewers to enjoy high-quality programming without sacrificing their financial freedom or flexibility.
So, whether you're a die-hard fan of the latest hit series or a casual movie-goer, IPTV has got you covered. With its vast selection of content and no expensive contacts, it's no wonder why more and more viewers are making the switch from cable to IPTV.
3- Stream content on any device
One of the advantages of IPTV is that it allows you to stream content on any device. IPTV is compatible with almost every device, so even if you don't have a television, you can still access IPTV on your laptop or computer.
Furthermore, IPTV apps can be installed on streaming devices such as the Amazon Firestick, making it accessible to those who do not own a smart TV.
With IPTV's versatility, you can enjoy uninterrupted streaming from the comfort of your preferred device and location. You no longer need a TV to enjoy your shows. Get IPTV and stream shows, movies, or any sort of content on any device.
4- Stream content from anywhere in the world
One of the most significant advantages of IPTV is that it allows users to access their favorite TV channels and content from anywhere in the world.
With IPTV, users can watch TV shows, movies, and sports events live or on-demand, regardless of their location. All they need is an internet connection and a device that supports IPTV. This means that users can stay connected to their favorite content, even when they are traveling or living in a different country.
Furthermore, IPTV providers often offer a range of channels from different countries, providing access to a diverse range of content. Users can choose from a wide range of packages and plans, and select the channels that suit their needs and preferences.
5- Additional features
While traditional cable TV may offer limited features, IPTV stands apart by offering a host of additional benefits to enhance your entertainment experience. Here are some of the top features that make IPTV so appealing:
In addition to providing on-demand streaming of your favorite shows, IPTV also offers a recording feature that allows you to save live content for later viewing. This feature is particularly useful if you miss an important show or event that you were looking forward to watching.
Moreover, IPTV enables you to record content from multiple channels simultaneously, which means you can record two events happening at the same time without missing out on either. This feature ensures that you never have to choose between two programs airing at the same time again.
One of the most popular features of IPTV is Video-On-Demand, which allows you to rent or purchase movies, shows, and other content. If you can't find a specific show or movie on a particular channel, you can still watch it by renting or buying it with IPTV.
Concerned parents can take advantage of IPTV's parental control feature to restrict their children's access to inappropriate content. You can set controls on channel access and duration, making it easy to monitor and regulate your children's viewing habits.
IPTV offers advanced technologies that provide superior video quality compared to cable TV. With IPTV, you can enjoy content in high definition (HD) and even access 3D channels, which is perfect for those with 3D-enabled televisions or devices.
Final Verdict
In conclusion, IPTV has revolutionized the way we consume media, offering a better streaming experience compared to traditional cable TV. From on-demand content to parental controls and advanced technologies like HD and 3D channels, IPTV provides a wealth of features that cater to diverse needs and preferences.
With its flexibility, affordability, and convenience, IPTV has become a go-to solution for millions of viewers worldwide. So if you're looking for a better streaming experience, it's time to switch to IPTV and unlock a whole new world of entertainment possibilities.
Read Also:
Arnab Dey
Arnab is a passionate blogger. He shares sentient blogs on topics like current affairs, business, lifestyle, health, etc. If you want to read refulgent blogs so please follow RSL Online.