These days, in what we hope to be the closing stages of COVID times, we could all use a quick buck or two. What can I say?
For a lot of us, money has been tight. Some of us are forced to take time off work or, in the case of some people, hemorrhaging money from their business and would like a way to make it back. There are a few ways you can use the sports industry to make a little bit of cash, sometimes a quick boost, sometimes it's longer, guaranteed, extra income. So let's discuss a few ways we can do this!
How Does The Sports Industry Guarantee Money?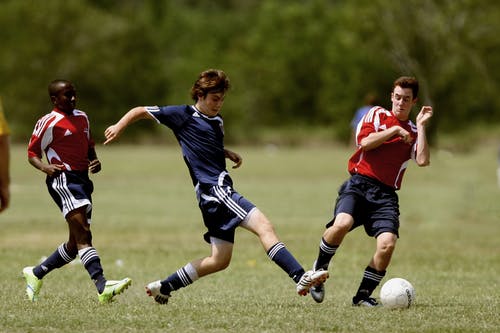 First things first, we'll talk about something that would all but guarantee money. A career in the sports industry! There are many different ways you could do this, many different career paths, from athlete to trainer, sports psychologist to a physiotherapist. The possibilities are vast. 
If it's a career in sports you seek, however, you'll be spending the best part of your youth training, learning, and taking in everything you can. If you want to be a professional footballer, for example, you'll be starting from a young age, you'll be living, breathing, eating, drinking, sleeping football. 
If you want to make it into that top 1% of footballers that ever make a big-time, you need that hunger, that competitive edge, and the will to push yourself beyond your limits. This is why as a sports enthusiast, you should have a career in the sports industry.
How To Make Money From The Sports Industry?
A very few make it and even fewer last, but steady growth opportunities are all time present in the sports industry. They say if you don't get picked up by a team when you're young, it's basically impossible, and while that's true for the most part, it's worth looking at players like Jamie Vardy.
Jamie was plying his trade in non-league football for Stocksbridge Park Steels, earning a mere £30 a week. He was eventually picked up by Halifax Town for £15,000. When you consider the player he is now, that's a silly price for him. 
He spent some more time in the conference after moving to Fleetwood, before eventually being picked up by Leicester City in 2012 as a 25-year-old. It took him a while to get into his stride, only scoring 4 in his first 26 games, but the following season he scored 16, helping Leicester win promotion to the Premier League. 
The rest is history. So while it's unlikely you would get picked up if you don't make it as a youngster, there's still a possibility, don't give up hope!
How To Find A Career Opportunity From The Sports World?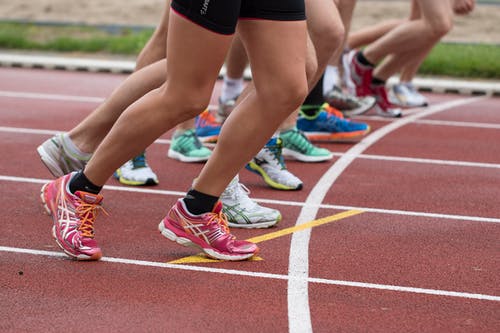 If you do not want to be the athlete, but somebody who maybe helps condition the athletes or nurses them back to full fitness, or even the guy who works out the best possible meal and exercise plans for them, while you probably don't have to "live and breathe" it the same way the athlete does to stay at the very top of their game.
 You'll be spending a LOT of time learning, researching, developing your own methods, etc. It's a long old slog, but if it gets you to where you WANT to be in life, and you can be happy, earning money from the sports industry, that's ultimately the best scenario.
Next up, we're going to talk about gambling. There are many ways we can stake money on sports. Most sportsbooks will have MANY different markets you can try your hand at, from outright winners in leagues or events, like "Who will win the Premier League?" or "Winner of the men's 100m, Tokyo Olympic Games." to markets based on individual games. 
Things like the first goalscorer, correct result, big hits if you're into hockey, minutes spent in the sin bin, etc., have a significant impact on the game. There's a little bit of something for everybody. 
It's always worth scouring the internet, too, as there are so many sites that will have new customer offers, so you can make a deposit and gain a risk-free bet. If you don't enjoy it, you can withdraw your initial deposit. So don't feel like you need to stay committed to ONE bookmaker, there are plenty out there, and they all have perks!
An example of a Fantasy Premier League team. Source: Fantasy Football Geek
Is The Sports Industry Gambling A Fiance Booster?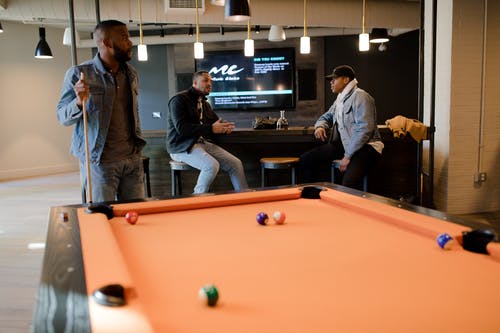 Another good way of a booster of the sports industry is basically gambling, too, I suppose, are sites like Draftkings or other Fantasy Leagues in general. By this I mean, leagues with buy-in and prizes for top 3 finishes. So, if you're someone who is big into player stats, or even in a way, video games? 
This might be the one for you instead of playing against the bookmaker; with this, you're playing against other like-minded fans. You pick your team, in whatever sport it is, in my experience Fantasy Premier League (Football or Soccer). Then, you'll either compete against everybody on the site, winning weekly prizes. Or you can join more minor leagues and then battle it out with substitutions/transfers on a weekly and monthly basis. It's a pretty good way of doing things, especially if you're doing it with a group of mates, battling it out for bragging rights!
I'd like to end this post by saying, BET RESPONSIBLY. While it's true there are people out there who are effectively "professional gamblers" as a job, you're never guaranteed to win when staking money on a professional sports industry event. 
Choose Wisely As Per Your Passion
The sports industry is like a hurdle race. Every time you cannot win every day, you can not lose the game. But flexibility and the sportsman spirit never should go down. Even if you look at something like the match between Germany Vs. San Marino, while statistics dictate it's almost impossible for San Marino to win, there's ALWAYS a chance something might go terribly wrong for Germany, right? 
So be careful, never bet more than you can afford. If the option is a bet or food on the table for your kids, go with the food, and if you think you've got an addiction, please reach out. Places like Gamblers Anonymous exist for a reason! But most importantly, bet for FUN. If the fun stops, STOP!
Conclusion:
And that about covers it from me, are you aiming for a career in sports? Are you an avid gambler with all the big tips? Or are you just super into fantasy drafts? I personally could never get into fantasy football, I enjoy the concept, but I forget to check back on a weekly basis to change my team and end up with a squad crippled with injuries. Not a great look, admittedly. Whatever it is you decide to do to make your money from the sports industry, I wish you nothing but the best of luck!
Read Also: