Foods have more effects on your health and your life which marks the importance of diet therapy. Unfortunately, not so many people know this even when they are supposed to. Ordinarily eating healthy is a simple thing and many people have done well here.
However, the emergence of eating diets and the diet trends that have emerged recently have worked well to confuse people. These trends have even gone ahead to confuse people and distract them from the normal routine diet. It is important you know that basic and primary nutrition principles are so important and no one should ignore them.
If you are focused on healthy eating then the guide below is what you need. It explains all you need to know about diet therapy and possibly what you should be doing.
Why you need to eat healthily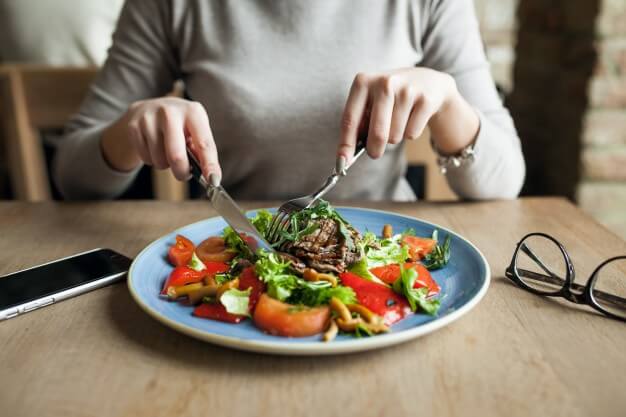 It is not surprising that research has continued to link some illnesses to a poor diet. No wonder when you go to hospital doctors are always so quick to recommend a certain diet for you. Some of the world-leading killers can be prevented by simply eating well.
For instance, with proper eating, you will be able to reduce your chances of contracting heart diseases and cancer. If you continue or stick to a balanced diet you will be able to improve all the aspects of your life. The way your brain performs can also be boosted by healthy eating or diet therapy.
If you did not know this it has been proven that food affects all your cells and organs. If you are taking part in sports then a good diet is all you need. The diet will help you to keep fit and stay in the best shape depending on your sport.
Always keep in mind that diet therapy is very essential as it helps you to remain physically fit. Other than that, the diet also helps you to stay free of diseases most of which come about as a result of poor diet. For this reason, you need to address the issue of diet seriously in your life.
Make sure you observe a balanced diet at any given time if you need to stay in the best health. If you have close relatives or family members you can also urge them to stay on a proper diet. This way, you will all cut the costs of having to frequent hospitals to diet-related illnesses. Therefore, you cannot underestimate the role of diet therapy in your life.
Calories and energy balance, explanation
It is so shocking and unfortunate that people have turned their backs on the importance of calories. Even though calorie counting is not that necessary, calorie intake is so significant in weight control and health. The case with calories is simple, you have to burn them just as you take them in.
However, if you burn fewer calories compared to what you take in then you will accumulate them. You can either accumulate these calories in your body as fats or in some cases they may come in as new muscles. On the other hand, if you burn more calories than you consume then you are more likely to lose weight.
However, if you are focused on losing weight then you need to come up with a form of calorie deficit. This way, you will be able to lose weight within a shorter period of time. It tells you that diet therapy is a great way to promote healthy living.
On the other side, if you are focused on increasing weight then all you have to do is to take in more calories. You need to be careful and make sure you take in more calories than you are burning consistently. It is important you know that calories are so important and for that, you need to address them seriously.
Micronutrients
Just in case you do not know the three micronutrients are the carbohydrates, the proteins, and the fats. For your body to stay in the best shape and health then you need to make sure you take in these nutrients abundantly. These nutrients are responsible for the provision of calories and on top of that, they have various functions in bodies. It is a great way to maximize your diet therapy.
Eating whole foods is essential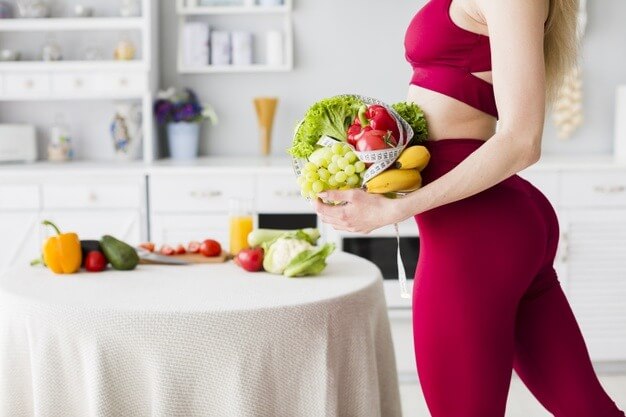 Always learn or adapt to consuming whole food for the majority of the time. You might also be wondering what whole foods is. Well, this is just natural and unprocessed foods that contain only one ingredient. Note that whole foods do not contain those products that were made in factories.
Whole foods in most cases contain large amounts of nutrients with a lower amount of energy. Such foods have lower calories and have more nutrients compared to those processed foods. On the other hand, processed foods come with little nutrients with no calories.
In most cases, such as taking in such foods in large amounts will only lead to obesity. Other than obesity such foods might also lead to some serious diseases. Therefore, eating whole foods is a great way to enhance your diet therapy.
The importance of portion control
Always know that the way you take in calories is so essential in the way you control the weight of your body. Other than that, calorie intake is also important in determining the health of your body. Through controlling your potions there are high chances that you may avoid consuming plenty of calories.
It is also worth noting that not so many people find it easy to eat whole foods. However, given their benefits, this is something that you need to get used to. If you feel you have the excessive weight it is very vital for you to closely monitor your portion size.
There are so many ways you can use in doing this. For instance, you can make use of smaller plates at the beginning.  After this, you can move on to the average first serving taking 20 minutes or less and coming back for more.
If you are not content with that you can use the other approach which includes the measurement of the portion size. Therefore, you cannot talk about diet therapy and leave the whole issue of portion control outside.
Conclusion
When it comes to diets there is so much that we can say but for now this is enough and essential. All you need to keep in mind is that a balanced diet is so essential for your health and fitness. These tips will help you to get maximum benefits from the concept of diet therapy.
Read Also:
View: Dietary Therapy (Dr. Linda Huh)