Is Digital Transformation Consulting Right For Your Organization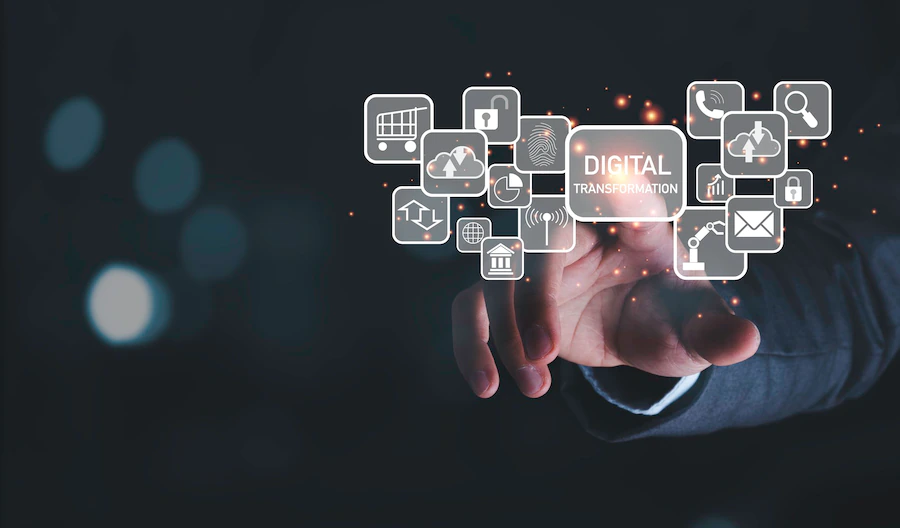 Are you looking for a new digital transformation that can make your business move to the next level?
Then this is what you need to do!
Understand that digital transformation is important!
Not just for the purpose of reaching out to new customers and crossing all geographical borders, but a digital transformation is also important to protect digital data from all sorts of cybercrime that are looming all over the digital world.
Digital transformation is a big challenge for businesses. However, it is also an opportunity for your businesses.
Even though many business executives are now willing to apply digital transformation in the organization, the different teams may not have the same experience or the time to achieve this objective.
This is why one needs a digital consultation company!
Digital Transformation Consultants can assist the organization and help them overcome this challenge. Through establishing a digital strategy and executing that digital technology across the organization.
What Is A Digital Transformation Consultant
When we talk about digital transformation consulting services, their sole purpose is to understand the existing resources and then the organizations' requirements.
So, now they could combine both and help an institution.
These are some of the reasons why one needs digital transformation consultancy.
1. Lack Of Experience
Digital transformation is changing every day since digital work is progressing. However, when it comes to the people, they might not be that experienced in making all the digital decisions.
Thus, the experts will be able to help them when it comes to analyzing their weak points and what exactly they need to transform digitally.
2. Train Others
It is not just about getting done with the digital side of your organization; one should also learn things from these digital consultation companies so that next time you do not need one.
Analyzing their work will help you understand it as well, and you should benefit from their job.
3. Better Reach
Digital marketing is something that has no boundary, so along with the digital transformation, if you are able to your digital marketing sought as well-
You are the master of the digital world!
You will be able to reach your customers better, and there will be no geographical boundary that will be able to stop you.
4. Cybersecurity Protection
Cybersecurity is getting more advanced day by day. However, if you do not have a proper digital transformation for your organization, it will be much easier for these cybercriminals to penetrate the system.
Thus, let the experts do the job.
Frequently Asked Questions:
Digital marketing is big now. However, digital marketing can also be very confusing at times.
Thus, you should be careful. Even if you are planning to choose a digital transformation and consulting company, you should choose the correct one.
Here are some of the frequently asked questions which can help you get a better insight into digital transformation companies.
&
We are getting some of the answers from these consulting experts.
1. How Important Is Digital Transformation For My Business
Ans. The whole world is transforming now; we are having people do business worldwide with the help of the digital medium.
This is why many businesses have been able to survive in Covid19, and this is why you absolutely need digital transformation for your business.
You shouldn't waste any time trying all the traditional forms. They are just here for the purpose of accompanying the digital transformation.
2. What Are The Four Types Of Digital Transformation?
Ans. When you are digitally transforming an entire organization, you cannot just start anywhere. There are certain sectors which you have to target first.
Here are the four sectors which you have to target first if you wish to conquer the digital world.
These are your,
Process transformation.
Cultural transformation.
Business model transformation.
Domain transformation.
3. Why Do Digital Transformations Fail?
Ans. There are many reasons why digital transformations fail, but one of the biggest ones would be the nature of digital transformation being poor.
They are either something not well updated to the present methods, or they have something.
Experts To The Rescue!
Let the experts come to your rescue!
Digital transformation is very important, especially after the pandemic.
With markets expanding.
Cybersecurity is increasing.
Customer's way of increasing.
You need the experts.
Read Also:
Arnab Dey
Arnab is a passionate blogger. He shares sentient blogs on topics like current affairs, business, lifestyle, health, etc. If you want to read refulgent blogs so please follow RSL Online.