In the past, customer service was limited to phone, mail, or in-person communication.
Now, advancements in technology have opened up numerous communication channels. As a business, utilizing these channels to connect with customers is important.
Here Are Eight Methods For Effective Communication With Them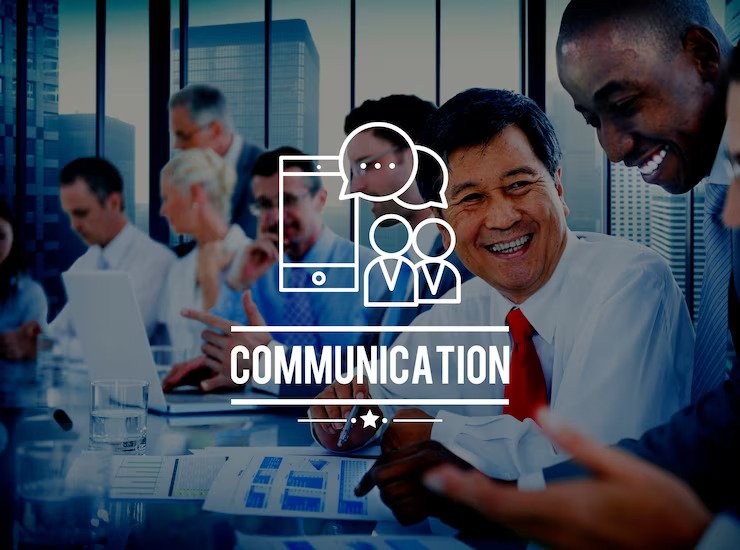 1. Website
A website is crucial for any business as customers depend on it for information, and often expect to be able to order products and track delivery schedules online. Without a website, you miss out on an essential communication tool with your customers.
2. Web Chat
Hey there, business owners! Did you know that almost half of your customers crave to chat with your company? Don't miss the chance to boost your sales! A recent study revealed that 41% of customers choose live chat to communicate.
By incorporating a chat feature on your website, you can provide fast and efficient customer service to resolve their inquiries. You can also implement automated responses for common questions and bring in a live agent for more complicated situations. Your customers will love the convenience and speed of web chat. Don't let your competition outdo you – make the switch to web chat now.
3. Social Media
Unlock a higher level of customer engagement with social media. Facebook and Twitter provide exceptional avenues to showcase your brand and promote products.
Engage in personalized, one-on-one conversations and alleviate customer pain points with dedicated service hashtags. Keep tabs on every mention your business gets and promptly address any complaints or queries. Leverage social media to become more responsive to your customer's needs than ever before.
4. E-mail
Discover the power of email for connecting with customers! Not only is it affordable, but it also provides ultimate convenience and speedy communication.
Leverage this tool to send personalized messages and newsletters, showcasing your latest products or promotions. Additionally, email allows your customers to reach out to you with any inquiries or concerns. Don't miss out on this essential communication strategy for achieving business success – incorporate email today!
5. Phone Technology
Improve your customer service with modern phone technology that utilizes automated menus to efficiently answer customer questions and connect them with the right person in your organization. Say goodbye to frustrating hold times and elevator music with new callback technology, which enables representatives to call customers back when they are available. This eliminates hang-ups and ensures every customer receives the attention they deserve.
You must provide the perfect customer experience, for which it is wise to use all methods. One of them is online fax. If a client sends a request for a calculation of goods or services, you can fax it from your iPhone and he will receive your estimate in paper form.
All you need to do is to download on the App Store, take a photo of the document, and provide a mailing address. This is a good opportunity to establish partnerships with other businesses that receive an individual approach and understand exactly the terms of cooperation with you.
6. Text Message
Effective customer communication is essential for all businesses, regardless of size. For small businesses, text messaging can simplify appointment scheduling, order management, and delivery coordination. Whereas, larger enterprises can delight their customers by offering exclusive text message deals and providing easy access to text-based support. Don't miss out on this trend and incorporate text messaging into your business communication strategy today.
7. Video Message
Discover a modern way of conducting business meetings through video messaging platforms such as Skype. Build stronger connections with your clients by communicating face-to-face virtually and simplifying transactions.
8. Handwritten Notes
Revolutionary technology has drastically altered our daily lives and redefined how businesses interact with customers. But personalizing communication can make a meaningful impact. By sending a handwritten note via traditional mail, you can establish a genuine connection with your customers. Even a small gesture, such as a thank-you card, can play a vital role in building lasting business relationships.
9. Forum
Stay up-to-date on the latest news and hottest trends with Reddit – the online hub where users share their favorite content. High-quality posts are voted to the top, so you're guaranteed to see the best of the best. Even better, it won't cost you a dime! Join communities, post your own stories, and connect with others to get the most out of this captivating platform.
10. Group communication services
Need a comprehensive communication tool for your group? Slack has got your back. It seamlessly integrates with Google Docs, CRMs, and other workplace software, providing top-notch features for those who value quality. Inviting members and creating channels is easy – send them a link and voila! Plus, with the ability to access the last 10,000 messages, communication becomes more efficient than ever. Give Slack a try today and optimize your team's correspondences.
Conclusion
Effective communication with your customers plays a crucial role in achieving success for your business. Adopting modern communication tools and techniques can enhance customer relationships while elevating their satisfaction. Maximize these channels to bolster your customer service strategy, ensuring your customers receive unparalleled support.
Read Also: