Baba Ramdev founded Patanjali Ayurved Limited in 2006 to share his expertise in yoga, Ayurveda, and other alternative medicines. While he spent twenty years studying these ancient sciences, Patanjali's journey thus far has been nothing short of revolutionary. 
From selling products at Ramlila Maidan to partnerships with India's top players in the FMCG sector today, this company has managed to do what most people would have never imagined was possible. 
4 Factors Of Selecting the Patanjali Franchise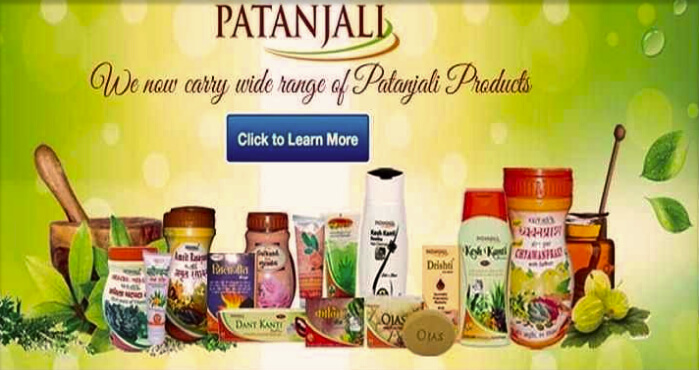 Panaji is the faster-growing ayurvedic department. When you go back and check the history of the other ayurvedic brands, you will see many of the ayurvedic brands are pretty popular, and their products are also good. But the less availability of the products is a savior challenge.
Location-wise availability is a barrier to business growth. But when you are selecting Patanjali, this is like ancient recipes are supplied through the modern concept.
Here are the four factors which are making Patanjali a faster-growing ayurvedic brand.
1. Fastest Growing Ayurvedic Brand
Today Patanjali is among the fastest-growing consumer brands in the country, with a reach that extends across all segments of the market. 
The company is driven by the goal of combining technology with Ayurveda to make the best quality and healthy products for its consumers.
The company has set up many production units across the country. 
2. Play On The Side Of Indians Leading Market Player
It is also setting up new projects to strengthen its position as a leading player in the Indian market. Patanjali Ayurved has given stiff competition to MNCs like Colgate and P&G by launching various innovative products such as toothpaste, soaps, shampoos, etc., at very competitive prices. 
The company's core products have gained huge popularity due to their natural ingredients and lower price than other brands.
3. Best Homegrown Brand
Patanjali Ayurved has been able to grab people's attention because of its image as a homegrown brand and due to the image of Baba Ramdev, who is considered a 'yogi' owing to his physical appearance and spiritual aura.
4. Good E-commerce Support
Patanjali sells all its products online via e-commerce giant Amazon and others. 
The reach of Patanjali products can be seen in every nook and corner of rural India as it is available at small Kirana shops, even in villages. 
The company has maintained its focus on rural India and tier 2 and tier 3 cities. Its products are available at a very moderate price, which has helped it grow at an exponential rate in a concise period. It has a massive product category that includes things like Cosmetic products, hair products, body care products, toiletries products, healthcare products, baby care products are the major categories.
About Patanjali Franchise
The Patanjali franchise is a business that works on the concept of "from farm to store". The company sells its products directly to customers without involving any middlemen. This strategy enables the company to keep costs low and offer the best price to the customers.
Patanjali has a few authorized dealers who deal with its distribution process. The authorized dealers stock only selected brands of items like juices, dairy products, and toiletries. They also assist in setting up Patanjali stores in new locations.
It offers three types of franchises which includes:
Gramodhyog Nyas

Patanjali Chikitsalaya and Aryogya Kendra

Patanjali Mega store
If you are planning to start a business of your own, the market is ready to give you a chance with Patanjali. The company will be able to take care of all your needs related to food and personal care products. 
The company is offering a wide range of products that can meet the demands of its customers. The general principles of starting a business remain the same whether you are starting a hardware shop or taking up a franchise. However, the potential to earn profit varies, and this franchise certainly has a high-profit potential. Click here to learn more about it.
Conclusion:
Patanjali is the first ayurvedic brand that makes huge developments through online and e-commerce based businesses. This is because most of the products are 100 % natural and harmless. This is the reason there are very few chances of customer complaints. So if you like to start a new business, this will be an excellent start.
Read Also: