How to Be More Fashionable: 9 Helpful Tips for Men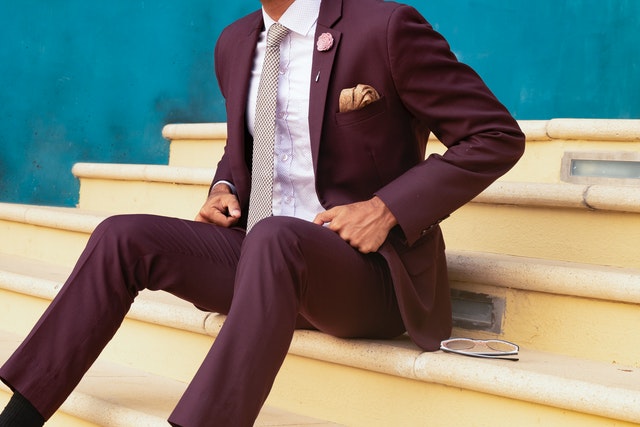 They say not to judge a book by its cover, but the fact is that how we present ourselves matters. That doesn't mean buying fancy or expensive clothes and trying too hard.
However, it does mean knowing how to be more fashionable and working with what you have. For men, knowing how to dress and pair your outfits can make or break how others see you.
No one wants to look sloppy or unkempt. The best way to look your best no matter the situation is to have a sensible and versatile wardrobe. Here are some helpful tips every man needs to learn how to be more fashionable.
1. Learn the Basics
Knowing how to be stylish is can both be a talent and a skill. There are those who always have a keen eye and sense for fashion. Others though, might not be as favored.
That said, it never hurts to know the basics of fashion. Knowing what to wear for occasions or the season is one of the most crucial tips you should consider. Being aptly dressed will always make you look fashionable and sensible.
If there's a dress code, make sure you follow it. If it's something you aren't too familiar with, do research – Google is your friend.
2. Develop Your Style
One thing that all stylish men have is a well-developed sense of style. They don't waver on what to wear and always look put-together and cohesive. It's because they know their style, and build their wardrobe around it.
If you're unaware of what kind of style you have or like, then it's best that you look at what you have first. Know which clothes you love, and those that you dislike or even hate. Look for inspiration online, in forums, or even on social media.
Once you get a better idea, put yourself out there for advice and honest opinions. If you have the budget for it and want more professional results, you can also opt for a stylist or a fashion consultant. They can help guide you on your journey to being more fashionable.
3. Accessorize
An overlooked tip on how to be more fashionable is having the right accessories. Note that accessories aren't only for women. With the proper type (and amount) of bling, you'll look a bit sharper- the key is don't go overboard.
Having good cufflinks, matching belts, a tie pin, and a watch will tie your outfit together. Don't be shy to play around with hats, scarfs, and good sunnies as well. They protect you from the elements, but they boost your style as well.
4. Load Up With Basics
As mentioned prior, you don't always have to go with the trends. This is because trends won't last long, and with fast fashion, most clothes tend to be of poorer quality. Here are some of those classic items you should have or look for:
White dress shirt
Tailored Suit
Silk tie
Black or white cotton T-shirt
Streamlined sweater
High-quality jeans
Khaki pants
Well-fitting button-down shirt
It's also best to try and find them in neutral colors like gray, navy, or beige. This will make it easier for you to style around them. You can opt to add a splash of color with some of your accessories, like a fun scarf or pocket square.
5. Plan Your Outfits
Once you're a bit more confident with your style and wardrobe, start planning your outfits. Once you do this, you'll realize which items go great together and which ones transition well. This works better if you have a flexible wardrobe.
You can try mixing and matching colors and accessories too. When you plan your outfit, you're less likely to commit fashion faux-pas.
6. Your Shoes Say a Lot
As cliche as it sounds, studies do confirm that your shoes say a lot about you. Shoes can make or break your outfit. This is why like the classic clothing pieces, you need to have versatile shoes for every occasion.
Quality leathers for formal events, boots for the daily grind, gym shoes, and even chic sneakers are only a few to mention. Finding the best men's shoes for every outfit can be tricky. However, looking for ones that might catch your eye won't hurt.
Find more about which shoes you're drawn to and how to style them by simply browsing online. Think of which outfits they'll suit and how to style them.
7. It's All About the Fit
Good quality, stylish clothes that don't fit well won't do you much of a favor. Always make sure that what you buy fits you well. Sleeves and pants that are too long make you look baggy and unkempt.
The same goes for ill-fitting jeans or shirts too tight or loose. If it's not possible to get items to fit you perfectly, get them tailored. It'll make you look 10x more sophisticated.
8. Confidence Goes a Long Way
You'll find more than enough fashion tips online. One that most men overlook is confidence. Having great clothes and a better style does a lot for your self-image and confidence.
Count it as a good start; it's important to always keep on working on yourself. If you have certain insecurities, try to find ways to conquer them. Soon, you'll not only look the part but be it too.
9. Stay Clean and Dapper
Last but not least is personal hygiene. Keeping yourself fresh and clean will only elevate you further. Well-kept hair, clean nails, and a great smelling man, in general, will speak volumes.
Though you might think having good underwear and socks might not matter – they do. Don't overlook all these, and you're on your way to becoming a fashionable and attractive gentleman.
Learn How to be More Fashionable Today
Knowing how to be more fashionable is about more than expensive taste or accessories. You have to know how to style yourself and what to wear for different occasions. It's also crucial to have a versatile wardrobe with all the classics.
If you do it right, you can look good without spending a ton of money or time. You only need the right knowledge and style sense to elevate your look to that next level.
For more tips on looking and dressing your best, check out our other blog posts.
Read Also:
Mashum Mollah
Mashum Mollah is the feature writer of Search Engine Magazine and an SEO Analyst at Real Wealth Business. Over the last 3 years, He has successfully developed and implemented online marketing, SEO, and conversion campaigns for 50+ businesses of all sizes. He is the co-founder of Social Media Magazine.