How To Keep Yourself Entertained While Traveling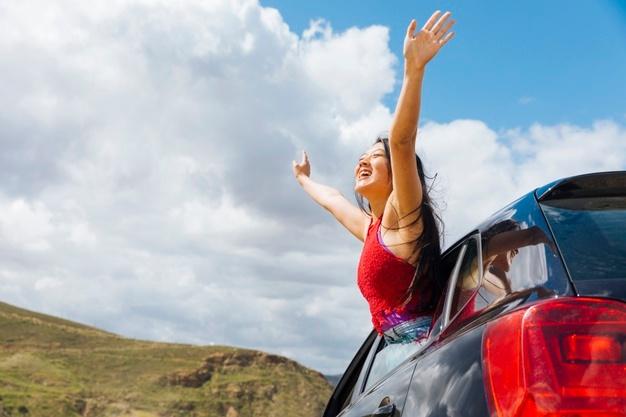 Traveling can be exciting sometimes, but let's face it, hours spent on a plane, train, or in the car can be taxing. Even time spent hanging around airports or stations can be dull, and you end up counting the minutes until you reach your destination.
This is why having something to keep yourself entertained during your journey is key if you're going to have a more positive experience.  But during the traveling a very limited entertainment essential you can carry. So how to keep yourself while traveling. Check out these travel tips for a great vacation.
6 Tips To Keep Yourself Entertained While Traveling
If you have a long journey coming up, or even if you're just looking for a way to keep yourself occupied during your commute, why not try the following?
If you are traveling by car, the first thing you need to do is pick the best vehicle possible. Make sure that you are going with a vehicle that does not have a lot of miles on it. Additionally, check whether the car is comfortable and if the aircon is working properly or not. Under 25 Car Rental Miami provides the best and most affordable options for both business as well as leisure travel.
Here are six tips to keep yourself busy while traveling.
1. Listening To A Podcast Or Playlist
A lot of people will do this as a way to tune out the surrounding noises and pass the time when they are traveling even short distances.
Getting lost in some music can be a great way to switch off when you're tired, but it can also help to get you even more excited if you're traveling on vacation or to some other event that you've been looking forward to. 
A gripping podcast can also be a great way to keep your mind occupied during a journey and can be a welcome change of pace if you're fed up with listening to your playlists on repeat while traveling.
2. Play Games on Your Phone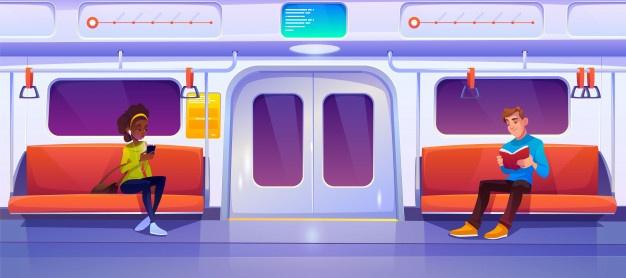 Another great way to pass the time on a long journey is by playing some games on your phone. There are various apps available for you to explore, and you can even find some classic arcade games to enjoy if you're feeling nostalgic for decades past. 
You can read more about how these new versions of old school games in this article that asks the question, 'What happens when retro goes handheld?' You could even treat yourself to a different handheld gaming advice, such as a Nintendo Switch if you don't want to drain your phone's battery while you're on the road while traveling.
3. Read A Book
If you're not a keen gamer, perhaps getting lost in a great book would be better entertainment for you? Long journeys will certainly provide ample time to catch up on your reading, and it's always worth taking along a good book with you when you're on vacation. 
You could even download a few onto your eReader if you preferred to travel light but still get through a few great reads while you're away. Magazines and newspapers can also make great reading material if you're looking for something to keep you entertained while traveling.
4. Crossword Puzzles or Other Brain Teasers
In every airport or train station, you should be able to find a store that sells books full of brain teasers or crosswords. These can make great alternatives to all of the above, and you might be surprised at just how long they can keep you entertained. 
Not only are these wonderful pastime activities, but they are great and help your cognitive functions stay strong and challenge your mind. You can try to do them by yourself, or if you are with friends or relatives, why not see if anyone else wants to help solve these problems with you? 
5. Write in Your Journal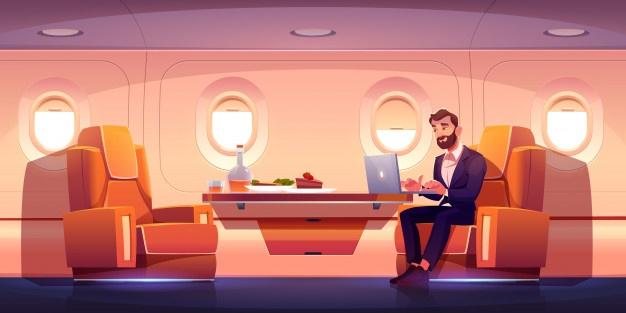 The time spent traveling is also a good opportunity for you to take some time to reflect, and for those who enjoy journaling to help them work through their thoughts, why not use this time for that? 
If you don't want to jot down what you've done that day or document your thoughts and feelings so explicitly, you could always try your hand at some creative writing while traveling.
It's the perfect opportunity to use your imagination, and you might have some fun at developing fictional characters and worlds whether you choose to share that story with others or not. 
6. Sketching or Colouring
Another one for creative types, sketching some doodles or a more intricate picture, can be a soothing activity that will help you stay occupied during your journey. If drawing isn't your thing, you can always get adult coloring books to have fun with instead. 
These activities can help to calm your mind and ease anxiety, so if you're a nervous flyer or find yourself feeling stressed while traveling, this could be ideal for you. You can even listen to music at the same time to truly get lost in what you're doing without being distracted by others around you.
Conclusion:
Whether your journey is long or short, it's always nice to have something to focus on other than staring out of the window or listening to the conversations people around you are having.
If you want to keep entertained on your next journey, try some of the suggestions above and see how they can improve your traveling experience. And keep yourself entertained while traveling.
Read Also:
Arnab Dey
Arnab is a passionate blogger. He shares sentient blogs on topics like current affairs, business, lifestyle, health, etc. If you want to read refulgent blogs so please follow RSL Online.