If you're like me, you love playing Match 3 games on your PC.
There's something satisfying about swapping and matching colorful tiles, popping bubbles, and collecting gems. But sometimes, you get bored of the same old games like Candy Crush and Bejeweled. You want something new, something fresh, something free!
Here Are 10 Awesome Match 3 Games That You Can Download For Free: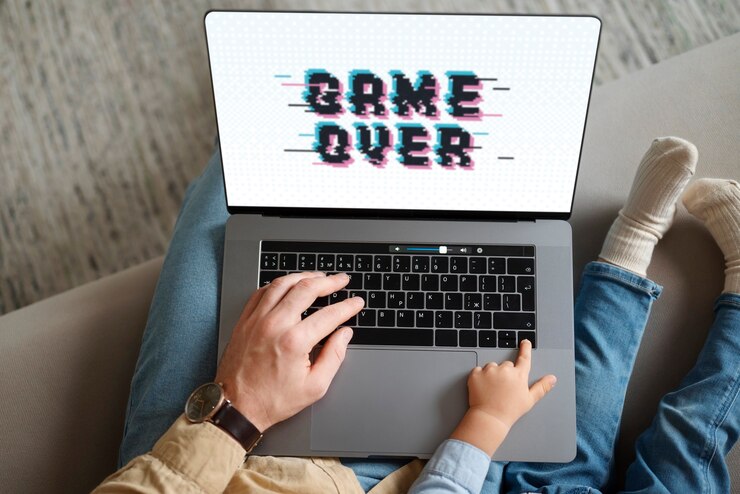 Well, you're in luck! Because I've compiled a list of the best free match 3 games that you can download and play right now from Gametop. Yes, you heard me right. Free! No ads, no in-app purchases, no hidden fees. Just pure Match 3 fun. So without further ado, let me introduce you to these amazing games that will keep you entertained for hours. And don't worry, they're all compatible with Windows PC.
1. Fishdom
Fishdom is a game where you have to match 3 or more tiles of the same color to clear them from the board and earn coins. You can use the coins to buy fish and decorations for your aquarium. You can also feed your fish and watch them interact with each other. The game has hundreds of levels with different challenges and themes. You can also play with your friends and compete for high scores.
What I love about Fishdom is that it is not just a mindless matching game. It also has a creative and relaxing aspect where you can design your own aquarium and enjoy the beauty of your fish. The game has amazing graphics and sounds that make you feel like you are underwater. The fish are so cute and funny, they have their own personalities and expressions. They will also talk to you and give you hints and tips.
2. The Rise Of Atlantis
Have you ever wondered what it would be like to explore the lost city of Atlantis? Well, wonder no more, because The Rise of Atlantis is here to take you on a thrilling Match 3 adventure! In this game, you will travel across ancient lands and collect powerful artifacts to raise Atlantis from the depths of the ocean.
Along the way, you will encounter stunning graphics, addictive gameplay, and challenging puzzles. The Rise of Atlantis is more than just a game, it's an experience you won't forget! So what are you waiting for? Download The Rise of Atlantis today and discover the secrets of this legendary civilization!
3. Marble Crush
This game is a blast. You shoot marbles to make matches of three or more of the same color. But be careful, because the marbles keep moving down the track and if they reach the end, it's game over. You can use special marbles to create explosions, lightning bolts, and other effects.
Marble Crush is a game that will appeal to anyone who loves puzzle games, colorful graphics, and satisfying sounds. It is easy to play but hard to master, and it will challenge your brain and your reflexes. You can play it anytime and anywhere, whether you have a few minutes or a few hours to spare.
4. Brickshooter Egypt
Brickshooter Egypt is a match 3 game that will make you feel like Indiana Jones, but without the whip, the hat, and the charisma. You have to slide ancient bricks around a grid and match them by color to clear them. Sounds easy, right? Wrong. This game is harder than a pharaoh's heart. The bricks are stubborn and refuse to move unless you have a clear path for them. And the timer is relentless, ticking away like a mummy's curse. You'll need quick wits and nimble fingers to beat this game.
But don't worry, Brickshooter Egypt is also a lot of fun. The graphics are colorful and crisp, the music is catchy and exotic, and the gameplay is addictive and satisfying. You'll feel a rush of adrenaline every time you clear a level and unlock a new part of the map. And you'll learn some interesting facts about ancient Egypt along the way.
5. MatchVentures
In MatchVentures, you will travel to the mysterious Cliffmont Castle and uncover its secrets by solving challenging match 3 levels. You will also meet colorful characters, collect useful items, and unlock new areas of the castle. MatchVentures is a game that will keep you entertained for hours with its stunning graphics, catchy music, and addictive gameplay. If you love Match 3 games, you don't want to miss MatchVentures. Download it today and start your adventure!
6. Fishdom: Depths Of Time
This game is a sequel to Fishdom. You travel back in time to create your own prehistoric aquarium by matching tiles and earning coins. You can buy dinosaurs, fossils, plants, and more to decorate your tank. You can also interact with your prehistoric pets and watch them evolve. If you enjoy the Fishdom series, you might want to try this game.
7. Jewel Match Royale 2: Rise of the King
This game is a royal romance. You help Matthew win the hand of Princess Sofia by restoring the kingdom's castles and gardens. You match tiles to collect resources and complete tasks. You can also build your own castle and garden with hundreds of items.
8. Cradle of Egypt
This game is a civilization builder. You match tiles to gather resources and advance through the stages of Egyptian history. You can build pyramids, temples, sphinxes, and more wonders of the ancient world.
9. Bubble Shooter Golden Path
This game is a relaxing bubble shooter. You aim and shoot bubbles to make matches of three or more of the same color. But don't let the bubbles reach the bottom of the screen or you'll lose a life.
10. Rome Puzzle
If you love ancient Rome and matching colorful tiles, then Rome Puzzle is the game for you. This addictive Match 3 game lets you swap gems to create rows of three or more and earn gold and resources for your empire. You can use your earnings to build and upgrade various structures like temples, aqueducts, and colosseums. You can also unlock bonus levels and mini-games that test your skills and knowledge of Roman history.
Rome Puzzle is not just a mindless matching game. It has a story mode that follows the rise and fall of the Roman Empire, from the founding of Rome to the barbarian invasions. You can learn about famous emperors, generals, and events as you play. The game also features beautiful graphics and sound effects that immerse you in the ancient world.
There you have it! 10 free match 3 games like Candy Crush for PC Windows that you can download from Gametop.com right now! Trust me, you won't regret it.
But don't take my word for it. Try them out for yourself and see which one is your favorite.
If you're looking for a gaming experience where your efforts are instantly rewarded with real money, you're in luck. We've compiled a list of the best games that pay real money instantly. You can also check them out.
And if you like this blog post, please share it with your friends and family.
Read Also: