The Yandex games is a catalog-based game server site that has tons of exciting games in it. There are games of every possible genre in there. In this article, I will be talking about Yandex games and the most popular games that they host on their site.
Keep reading till the end to find out more information about the same!
About Yandex Games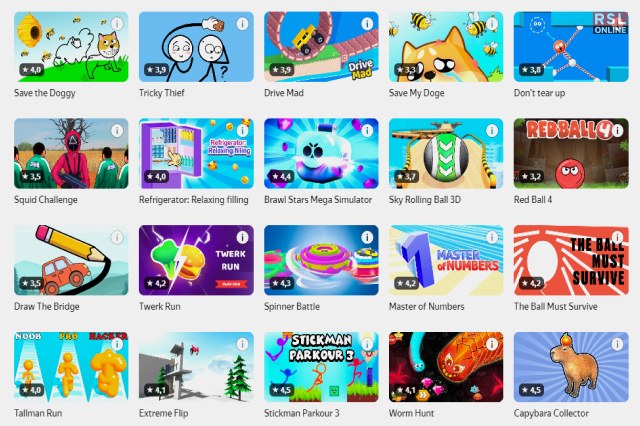 Yandex Games is actually a catalog-based game server that hosts tons of different games. These games can be played on desktop and mobile devices without installation. Most of their games are available to play offline.
There are loads of games recommended in the Yandex catalog. Their servers also gets over fifty million players a month.
The dashboard of Yandex Games unblocked is a very dedicated-tool for adding various games to their catalogue and publishing them to the Yandex server.
The developers of application can really easily add or edit new games that were added earlier. There's even the Yandex Advertising Network (YAN), allowing developers to monetize their games.
Website Interface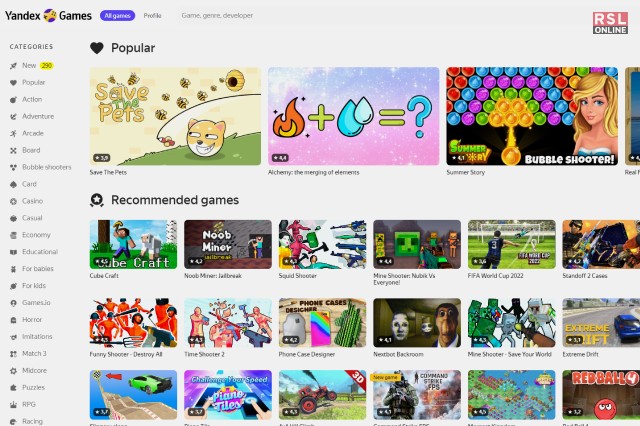 The home page of Yandex Games has categories of games listed on the left side of the screen. The categories are essentially the different genres of games available on their dashboard: popular, adventure, action, casino, board, educational, for kids, games.io, etc. One can play the games without needing to install any of it.
There's a Sign-up option for this site. You need to sign up for their site, mandatorily for playing the games they host.
The Top 14 Yandex Games You Need To Know!
Here is a list of the top 14 Yandex Game that are popular on the server right now:
1. Save The Pets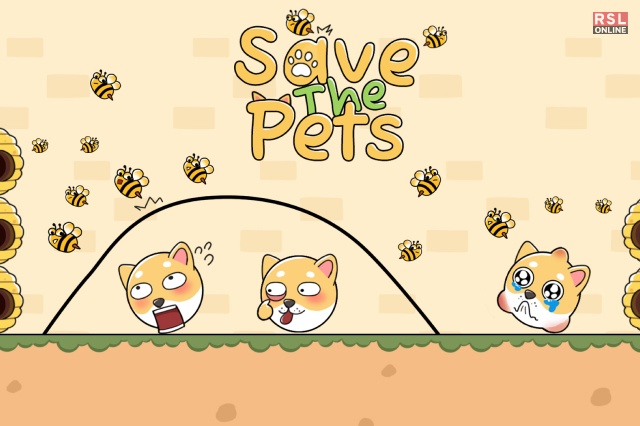 This is a really amusing game where the objective of the game is to save the dog from incoming threats like thorn balls, bees, poison, and poisoned water. The player needs to make sure that they are using their creativity to create the deadliest line possible that will end up saving the dog.
This adorable game is all about rescuing cute and cuddly pets from tricky situations. Your mission? Help these furry friends find their way home!
With easy controls and colorful graphics, it's perfect for gamers of all ages. Just swipe, tap, and solve puzzles to guide the pets to safety. But watch out for obstacles and traps along the way! "Save The Pets" is not just a game; it's a feel-good adventure that will warm your heart and put a smile on your face. So, are you ready to be a hero for these adorable critters? Dive into the fun now and start saving pets today!
2. Words Of Wonders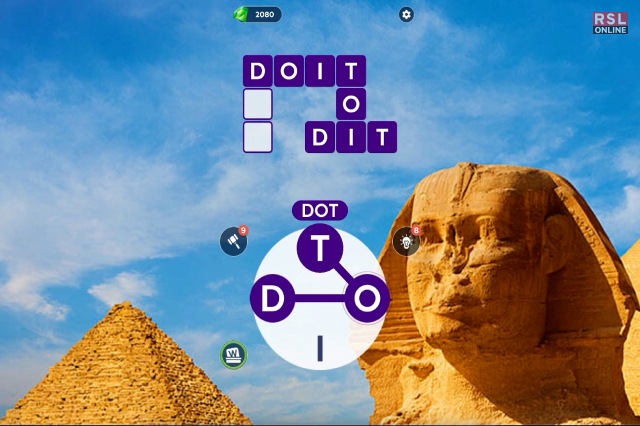 This game tests the player's vocabulary skills in this very addictive yet challenging puzzle game. There are over a lakh levels to solve, and each of them has a unique set of letters to connect. You are surely going to enjoy playing this puzzle game.
It's a super fun word puzzle game that's perfect for brainy folks who love a challenge. In this game, you get a bunch of jumbled letters, and your job is to create words out of them. Sounds easy, right? Well, it starts that way, but it gets trickier as you go along. There are tons of levels and beautiful landscapes to explore, each with its own set of word puzzles. Plus, you can play it on your phone or tablet, so it's great for passing the time on the go. Give it a shot if you're into word games – it's a real brain teaser that'll keep you entertained for hours!
3. Words Story
The Words Story is a word game about a man's escape from prison. A man is wrongly framed and imprisoned, but he never gives up on hope of escaping. A player needs to solve word riddle for progressing toward his ultimate grand escape.
It's a simple yet addictive word puzzle game that's perfect for gamers of all ages. In this game, you're given a set of letters and a jumbled mess of words. Your mission? Unscramble those letters to create real words.
As you progress through the levels, the puzzles get trickier, testing your vocabulary and word skills. With its clean design and user-friendly interface, "Words Story" is easy to pick up and play anytime, anywhere. Whether you're a word nerd or just looking for a fun brain teaser, this game will keep you entertained and sharpen your linguistic skills. Dive into the world of words today with "Words Story" on Yandex Games!
4. Sort It- Water Sort Puzzle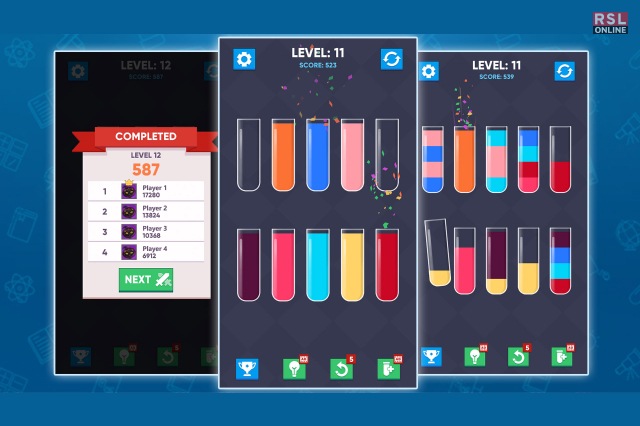 Looking for a fun and relaxing puzzle game? Check out 'Sort It – Water Sort Puzzle' on Yandex Games! It's a brain-teasing game that's super easy to pick up. Your mission? Sort colorful liquids into their matching containers. Just pour and mix until everything's sorted.
This Yandex unblocked game is very addictive and fun to play. A player can test their intelligence, by solving this bottle water sort puzzle. The water needs to be sorted color-wise in the glasses until all of the colors are put in the same glass. This is a very challenging yet relaxing game to play – for exercising the brain!
The game starts easy, but don't be fooled – it gets more challenging as you go. With hundreds of levels and vibrant visuals, it's a great way to unwind and sharpen your problem-solving skills. Plus, it's perfect for quick gaming sessions or extended playtime. Try 'Sort It' today on Yandex Games and see how well you can pour your way to victory!
5. Real Fishing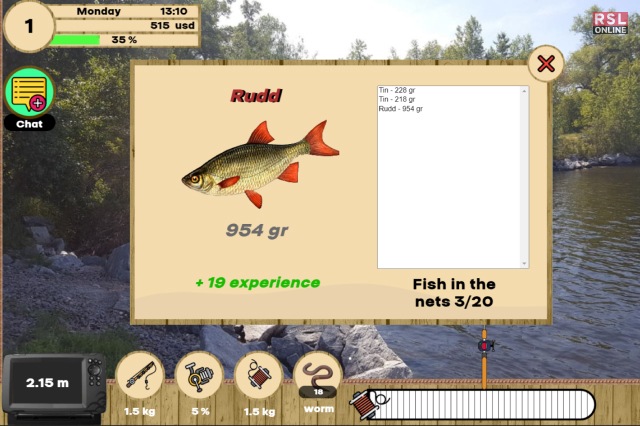 In this yandex games, the player gets to travel along familiar lakes and rivers. There are tons of reservoirs in this game. A player gets to catch a wide variety of fish and even more. For instance, there's no other place to catch a real white shark or even a Nile crocodile – only this game!
This fishing game brings the thrill of real-life fishing to your screen. With stunning graphics and lifelike gameplay, you'll feel like you're truly out on the water. Choose your bait, pick the perfect spot, and test your skills against a variety of fish species. Whether you're a seasoned angler or a newbie, Real Fishing in Yandex Games offers a relaxing yet exciting experience that's easy to dive into.
6. Alchemy: The Merging Of Elements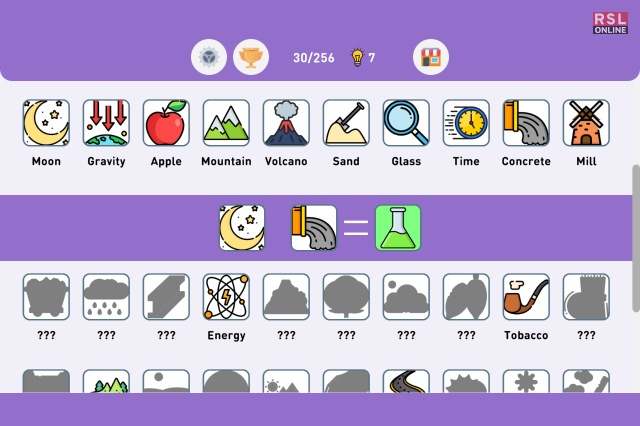 While playing this game, the player would feel like a real alchemist. There are only 4 elements – air, water, earth, and fire. A player has to take a lot of other items with the aid of these four elements.
You start with basic elements like fire, water, and earth, and by combining them, you unlock new ones. It's a bit like a puzzle game, where you experiment to discover secret recipes. As you progress, you can create potions, spells, and even mythical creatures. It's a fun and addictive way to test your creativity and problem-solving skills.
7. Dune!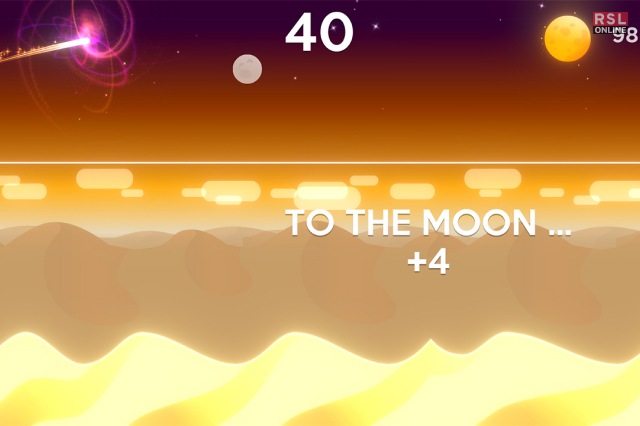 The Dune is a sandball game. It is a physics game that needs the full attention of a player. While playing, one needs to keep an eye on slopes, speed, and the height of the ball while riding on the mountains. It might sound like a simple game, but let me tell you that playing it is very challenging!
In "Dune!", you'll explore a mesmerizing desert world, full of secrets and challenges. Your mission? To conquer the sands and build your own desert empire. It's a strategy game that'll test your wits and leadership skills. The best part? You can play it right in your browser, no downloads required. Plus, the graphics are stunning, and the gameplay is smooth as silk.
8. Klondike Solitaire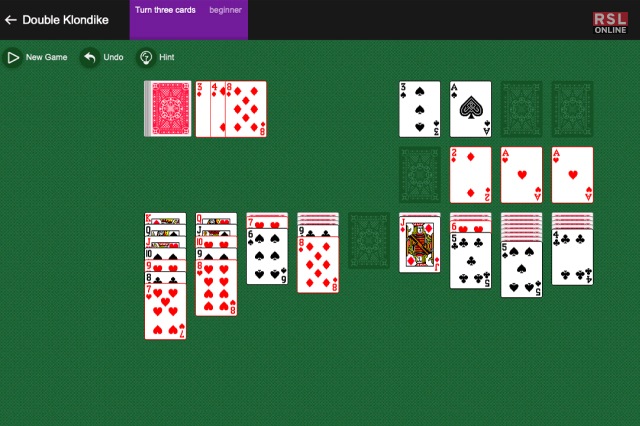 We all know this yandex games classic solitaire card game. Klondike is actually known as the best card game. Players can definitely challenge themselves to this tricky puzzle card game to sharpen their skills. One does not need any gear to play this game unlike others.
Klondike Solitaire is like the classic card game you play with a real deck, but online. You start with a messy stack of cards and aim to organize them into four neat piles, one for each suit. The game's super easy to play, just drag and drop cards to create descending sequences, and alternating colors. The goal? To reveal and build up the foundation piles from Ace to King.
9. Best Designer 2023
In this game, a player has to match fruits of the same color and then complete all the tasks given to them at various levels. There are also different weekly challenges as well. Here, one can even compete with other players!
From breathtaking character concepts to stunning game environments, they've taken gaming visuals to a whole new level. Their attention to detail and passion for making games visually captivating really stood out. So, get ready to experience a whole new level of gaming aesthetics.
10. Kings & Queens: Solitaire Tri Peaks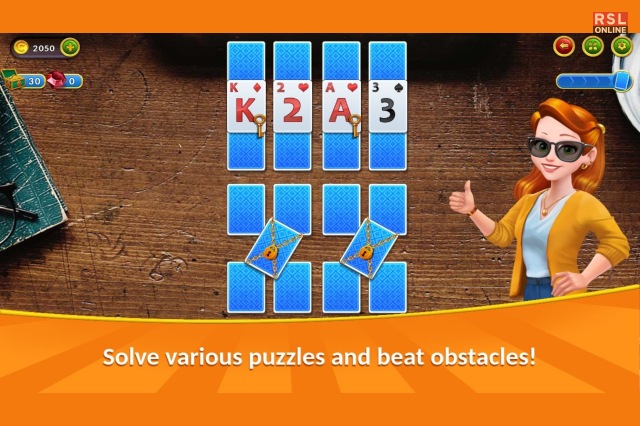 If a person enjoys solitaire games, they would also like playing this game. By playing this game, one could become an honorable member of the Kings and Queens club – and enjoy all of the never-ending perks it has to offer. There's much treasure ro unlock and hidden gems to discover while on this journey.
Kings & Queens: Solitaire Tri Peaks" in Yandex Games is your ticket to a thrilling card adventure. This game combines the classic solitaire with a captivating storyline where you become the ruler of your kingdom. Your quest is to conquer various tri-peaks solitaire challenges and rebuild your empire. It's easy to play, but hard to master, making it perfect for both casual gamers and solitaire enthusiasts.
11. Battle Arena: RPG Online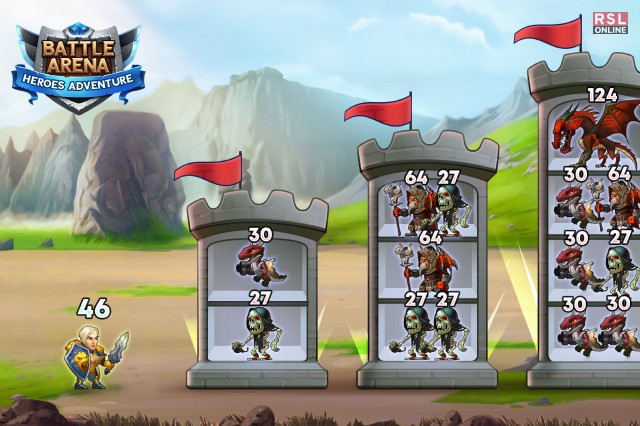 The Battle Arena is an incredible game that serves a combination of MOBA and RPG. It is a mobile game of the tactical/action genre. Here, a player would be able to test their abilities as a commander and create their own unbeatable team of heroes.
You get to create your own hero and embark on exciting missions, battling fierce foes and collecting awesome loot along the way. What's even better? You can team up with friends or challenge other players in epic PvP battles. The game's user-friendly interface and stunning graphics make it easy to dive right in. So, if you're a fan of RPGs and love action-packed gameplay, give Battle Arena a shot.
12. Pocket Zone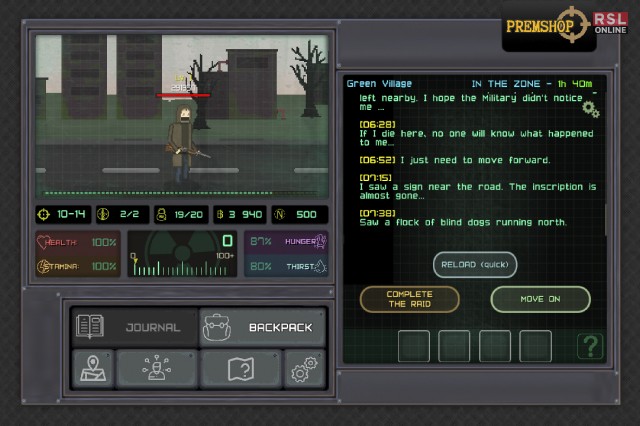 This game has been developed after taking inspiration from the Stalker and Fallout series. There are various interesting random events, and the outcome it leads to depends on the choice made by the player. The choices that you make while playing this game directly affect your chance of survival.
13. Bricks Breaker Classic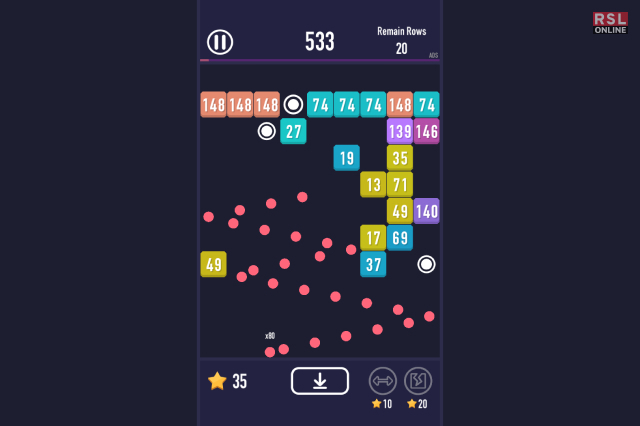 The Bricks Breaker classic is a very addictive and challenging game as well. One can play this game to relax their brain – it's that easy! A player should focus on breaking bricks, and that is how they would progress levels in the game.
Bricks Breaker Classic in Yandex Games is a nostalgic blast from the past! It's a simple yet addictive game where you bounce a ball to break bricks. The goal? Clear the screen! With easy controls and endless levels, it's perfect for a quick gaming fix. Get ready to smash those bricks!
14. Capybara Clicker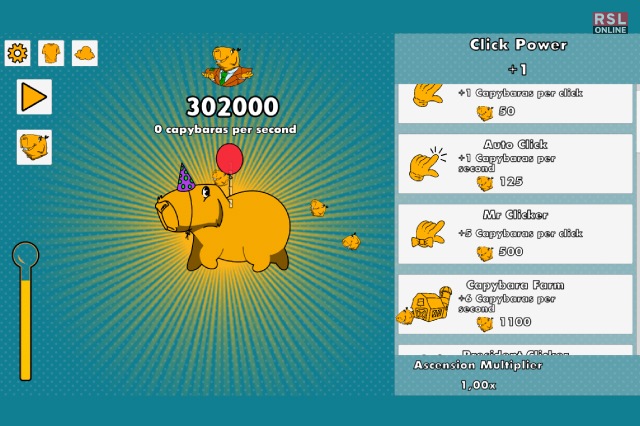 In this game, one can make capybaras while clicking. The population growth gets accelerated when a person starts buying upgrades. That, in turn, increases the capybaras in production. Eventually, one will be able to spawn about a billion capybaras with just one click.
The Capybara Clicker game on Yandex Games is super fun! Just click on those adorable capybaras as fast as you can to earn points. It's a simple and addictive game that's perfect for a quick gaming session. Give it a try and see how many capybaras you can click!
To Wrap It Up!
That was all for information regarding Yandex games. Thank you for reading up till here. I hope you found the information useful. Let me know in the comments your thoughts on the same.
Read Also: