How Do I Optimize My Website For SEO?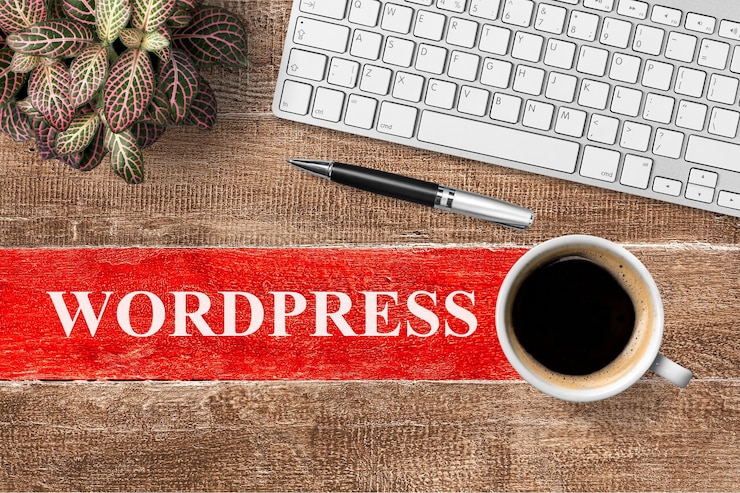 SEO is an acronym that stands for Search Engine Optimization. SEO tips help your website rank higher and more accurately in search engines like Google. Assume you have an XYZ-related blog. How many pages of results must visitors sift through when they Google XYZ before finding a link to your blog? Good SEO aims to raise your website's SERP (Search Engine Results Page) ranking.
Almost every business today has a digital presence, and those that don't should. Whether you're a small business, blogger, or freelancer, there are many sites to compete with.
This is because every other it wants a good rank on the search engine result page. Search engine optimization makes it simple for people to find your website. WordPress SEO is the most popular platform for SEO.
SEO Fundamentals-
Create distinct, relevant page titles.

Make use of the "description" meta element.

Improving the Site's Structure

Organize your URLs more effectively.

Make your website simple to use.

Optimization of Content It offers top-notch content and services.

Make the most of your photographs by writing stronger anchor text.

Correctly use header tags.

Caring for Crawlers

Make effective use of robots.txt.

When creating links, keep the rel="nofollow" element in mind.

Mobile Search Engine Optimization

Inform Google of mobile websites.

Correctly direct mobile users

Promotions and analysis

Promote your website in the appropriate locations.

Employ free webmaster tools.
Let Us Discuss In Detail, Some Points For Website Optimization-
1. On-page SEO optimization
On-page SEO describes how to optimize your website when creating certain pages. This category includes elements like headlines, subheadlines, URL slugs, and meta tags.
Use your primary term in your headline, preferably near the beginning. It should occur in the slug as well as at least one subheadline. You should aim for having that for .5 percent to 2.5 percent across the copy of the body. To prevent looking like a keyword stuffer, avoid going above the upper limit.
Include the main and the associated keywords in your subheadlines, body copy, as well as in the image alt text. Include enough context for each of them. In this way, Google will be able to understand exactly what you are talking about.
2. Each page on your website should have its own title.
A title tag informs the search engines as well as the users about the topic of a specific page. The title> tag should be inserted within the HTML document's head> tag (1). You should ideally come up with a unique title.
3. The description meta element on a website
It provides Google and other search engines with a summary of what the page is about (1). Whereas the title of the page may consist of a few words or phrases, the meta description tag may consist of a sentence or two. It can also contain a short paragraph in some cases.
The Google Webmaster Tools includes a useful content analysis area that can alert you to any description meta tags. These tags are generally either too short or too long.
In some cases, they are also duplicated too many times (the same information is also displayed for title> tags). The description meta element, like the title,> tag, is put within the head> tag of your HTML content.
4. Quality Content
Creating captivating and valuable content will most likely have a greater impact on your website than any of the other points. Users recognize good content and will most likely want to direct other users to it.
This could be done by blog entries, social networking platforms, email, forums, or other methods. Organic or word-of-mouth buzz is what enhances your site's reputation with users and Google, and it seldom occurs in the absence of quality content.
To cover all these points on your website, WordPress SEO is the best platform.
5. Off-page SEO optimization
Off-page SEO, also known as off-site SEO, refers to the methods used to optimize your website through external means. Guest blogging, social media engagement, influencer marketing, and brand mentions can all help to boost the SEO of your website.
6. Backlinks
 In general, backlinks can make a major difference in SEO. You don't want links from low-authority websites. They will not assist (and they can hurt). When looking for backlinks, you should instead target well-known publications.
7. Backlinks are an important aspect of improving your website's ranking.
When high-quality sites connect to yours, Google takes the link as an indication of the reliability of your site. Your pages will rise in the rankings as you create a strong backlink profile.
Obtaining high-quality backlinks requires time and work, but the effort will pay off. Consider contacting influencers and other blogs in your niche via email. Send them your article and direct them to a page where you've posted a piece of their content.
8. Best Practices for SEO Keyword Research and Keyword Targeting
The first stage in search engine optimization is determining what exactly you're optimizing for. This entails identifying search terms, commonly known as "keywords," for which you want your website to rank in search engines like Google.
Keywords are vital since they inform search engines about the content of a page on your website. "Keyword" is another term for the words and phrases that users type into search engines to find the information they're looking for.
WordPress SEO plugins help you in finding the best keywords.
Conclusion
WordPress SEO has been a significant part of my professional life for over 10 years. Over the last decade, I've found and solved many of the problems and possibilities that businesses encounter while improving their websites.
Read Also:
Arnab Dey
Arnab is a passionate blogger. He shares sentient blogs on topics like current affairs, business, lifestyle, health, etc. If you want to read refulgent blogs so please follow RSL Online.