7 Questions to Ask Before Hiring a Crane

Hiring a crane makes sense when your construction project involves lifting and moving heavy materials. But, you need to be fully informed before deciding which crane is the best one for heavy-duty jobs on site. Otherwise, your project could be hampered with delays and other issues if the wrong crane is hired. 
In Australia, there are many companies you can work with when hiring heavy machinery for your construction projects. But, to get the most out of you can avail the services from crane hire Melbourne rental companies to meet specific requirements, so your projects run smoothly. 
7 Questions to Ask Before Hiring a Crane
When deciding whether to hire a crane or not for all your heavy-duty jobs, asking some questions will make it easier to make a well-informed decision. 
When hiring a crane, this means asking several questions before signing your name on the dotted line.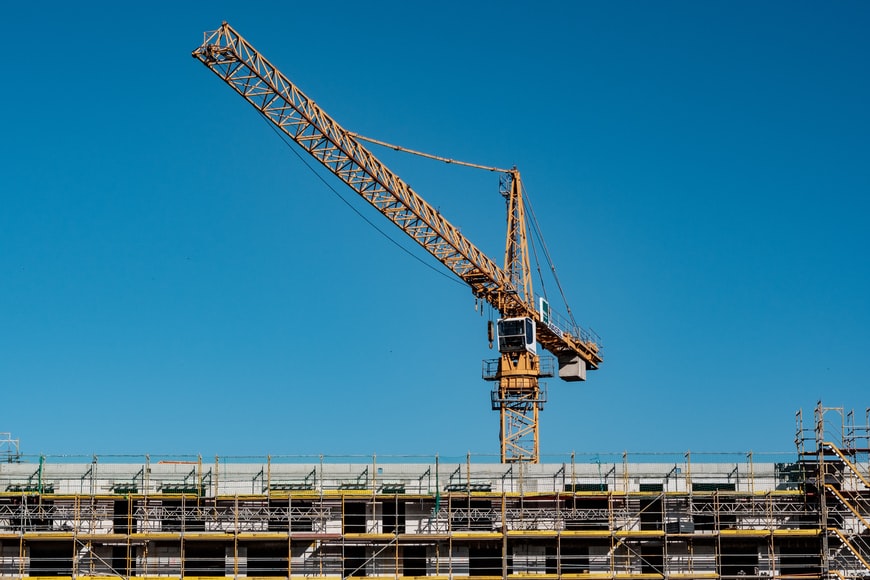 1. What is Crane Hire?
You're using a crane hire company to loan you heavy machinery to perform all the cranage tasks of a project. Crane hire is temporary and available for as long as you need the job done. 
Crane hire could include an operator and be covered by EBA. A professional crane hire company should be able to answer all your questions while giving you the best advice you need for your specific cranage needs.
2. What Types of Cranes Are Available for Hire?
When looking for a crane hire company, you need to find out what types of cranes they have to offer. A hiring company that can offer you a wide range of different cranes makes it easier for you to get all your cranage needs met efficiently in one place. Look out for crane hire companies that can offer you the following:
Load Capacity:

Mobile cranes

that can handle lifting both heavy and light loads

Versatility And Performance:

Cranes that can operate on various terrain types while not compromising on performance

Compact Spaces:

Smaller cranes for operating in tight, compact spaces
3. What Should I Look Out for When Inspecting a Crane for Hire?
Cranes handle a range of heavy-duty jobs, and they can become damaged. Therefore, the crane hire company should ensure your crane is in good condition before sending it to your site. You should also inspect for the following before performing any tasks:
Damage:

This includes some specific tasks like inspecting ropes, winches, hooks, and other parts of the crane. For damage that could hamper lifting tasks and even, it will be more dangerous while it is not functioning properly.

Crane Operation And Functions:

It's essential to ensure diverse functions and control mechanisms. Check how the brakes are working optimally before using a crane.

Logbook:

Review the log book before using a crane. And take the up-to-date information about all repairs and maintenance that have been performed on the machinery. 
4. What Should Be Included in the Rental Contract?
When hiring a crane, you're going to be dealing with a lot of paperwork. A contract is essential for protecting both you as the hirer and the company as the renter. 
When reading through the contract, you need to make sure it includes the hiring period and if the timeline can be extended should your project run overtime. Other tips:
A clause should also be included stating who is responsible for the repairs and maintenance of the crane while on site.

If the crane hire includes an operator, ensure this is fully covered in the contract as well.

Insurance matters should also be stated in the contract. 
5. Does the Crane Hire Company Abide by Industry Safety Standards?
When using cranes, the industry is guided by specific codes of practice for safe use. These safety measures apply even when hiring cranes. 
Every crane hiring company must show their equipment and operators meet all safety standards stipulated within the industry. Be sure to ask for these credentials before deciding to deal with the company. 
6. Can the Crane Hire Company Provide Transportation?
Find out if the crane hire company can handle all your transportation needs. This includes hiring a crane truck and operator who can move cranes from site to site. 
Traffic management is another aspect to consider when moving large equipment on the road, so find out if this is a service the crane hire company offers.
7. Will the Crane Hire Company Send Someone to do Site Inspections?
If you're not sure what kind of a crane to hire, getting the right advice is crucial. Ask the crane hire company if they can send an expert to do site inspections. 
This way, all your questions can be answered while the site is being inspected, and the right crane can be recommended. You can rest assured your project won't be hampered by hiring the wrong machinery.
Final Thoughts
A crane hire makes a whole lot of sense when you don't need a permanent fleet of cranes for your construction projects. However, getting the right crane is vital if you want to avoid project delays. By asking the right questions, you have a better understanding of the service you can expect from the new vendor. Pick wisely because their capabilities will affect YOUR capability.
Read Also:
Sumona
Sumona is the publisher for RSLOnline. Besides her professional commitments, she is also used to spending time sharing sentient blogs regarding topics like Technology, Business, fashion, fitness, and more. Follow more of her contributions in SmartBusinessDaily and FollowtheFashion