Students begin to learn self-dependence from the time they join college. It is necessary to have financial knowledge for the effective management of resources. College time is the best time to start investing. Without financial literacy, it can be challenging when managing your investments.
People who start investing while in college succeed if they understand how to budget and study the market. A recent report by FINRA shows only 34% of Americans are equipped with financial literacy. The report says this is the reason why most Americans fail in investments.
Learning To Combine Education And Financial Literacy
Throughout your life in college, you must make various financial decisions. You need to budget your money for each semester, save, or invest. You need to negotiate with a seller or plan for your holiday trip. Financial knowledge helps you not only the budget but also raise your savings and earnings.
There are different strategies to learn financial literacy and still focus on your course. One of the major ways is to learn investing from college assignments and top finance books.
Money management literacy means building financial understanding and confidence. You must become effective in investments, budgeting, savings, and planning.
Here are different ways learning to combine education and financial literacy:
Read personal finance books
Get advice from financial professionals
Learn to create simple spreadsheets
Subscribe to financial emails, magazines, and newsletters
Join social media groups/forums
Watch financial videos, podcasts, and TV programs
Education is an excellent investment for a student. However, you should also consider investing money to help you reap profits in the future. Studying should not hinder you from investing your money and generating income.
What is most important is to learn and gain knowledge on finance to help you manage your income. To help you get more time to learn and manage your income, get personal statement writing help from Writix professionals. Academic writing experts help students around the world write any type of personal statement in a quick time.
How To Start Investing While In College?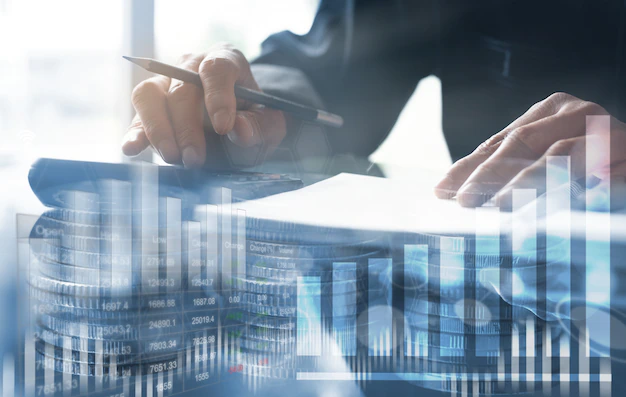 College time provides you with excellent opportunities to explore various investments. It doesn't matter if you are studying business management, accounting, computer science, or STEM. With the right mindset and information, you can start investing and succeed. Here are different ways to get started.
1. Start small
You don't have to wait until you get thousands of dollars to start. Start with what you have and keep increasing it little by little. You might only have $50 to get started, but this is good enough. Talk to your school's career advisors and let them help you know the best to start. Some brokers in stocks or the forex market can allow starting with only $20. Every time you get more money, increase your portfolio.
2. Consider the main types of investments
You may want to start with the main types of investments in the market. These markets are strictly regulated and authorized establishments. These include mutual funds, stocks, bonds, and forex. It is easy to get a broker, and you don't have to do the trading yourself. Seek a brokerage firm with the least minimum deposit.
Once you open an account with them, deposit the minimum amount and let them manage the account for you. Good brokers will ensure you get a profit every month. Reinvest your profit and increase your principle. This is the best way to keep growing your income.
3. Open an individual retirement account
It is never too early to begin saving for your retirement. When you have more years for savings, you will be paying smaller premiums.
You will have more money before you attain 60 years of age. It ensures you have a stress-free senior life when you can no longer work. It is a better way to grow your income tax-free, and your savings will earn you profits.
4. Save money in a bank account
Many students are not aware they can grow their money by depositing it in a bank account. Many banks have high-yield savings accounts where your money can earn you 1.60% to 2.0%. Read bank reviews to know which bank is the best.
5. Diversify investments
Do not invest all your money in a single portfolio but diversify. Have some money in stocks, forex, high-yield savings accounts, or IRA. If one investment fails to give you a good return, the other will. Remember to keep growing your savings to increase earnings.
Conclusion
It is never too early to start investing but gaining financial literacy is important. College time is the best time to start creating different lines of income.
Begin by gaining financial literacy through reading, research, or seeking advice. Some of the best investment opportunities are stocks, forex, IRA, or investment apps. Start small and keep growing your portfolio every month.
Read Also: