How to Start Trading Stock CFDs

The stock market is worth around $95 trillion, and in simple terms, enables traders to buy shares in various companies. For example, on the stock market, you could purchase a minute portion of a tech giant like Amazon (AMZN), and attempt to make profits by speculating on the price of the stock and adapting your position based upon your research.
You can also buy and sell shares without owning the underlying asset itself by trading in stock contracts for difference (CFDs). When you take part in stock trading online in this way, you can speculate on the prices of some of the world's biggest and most promising companies.
In this article we will explain what CFDs are and how you can start trading in stocks, using them to make the most of your investment in the market.
What is a stock CFD?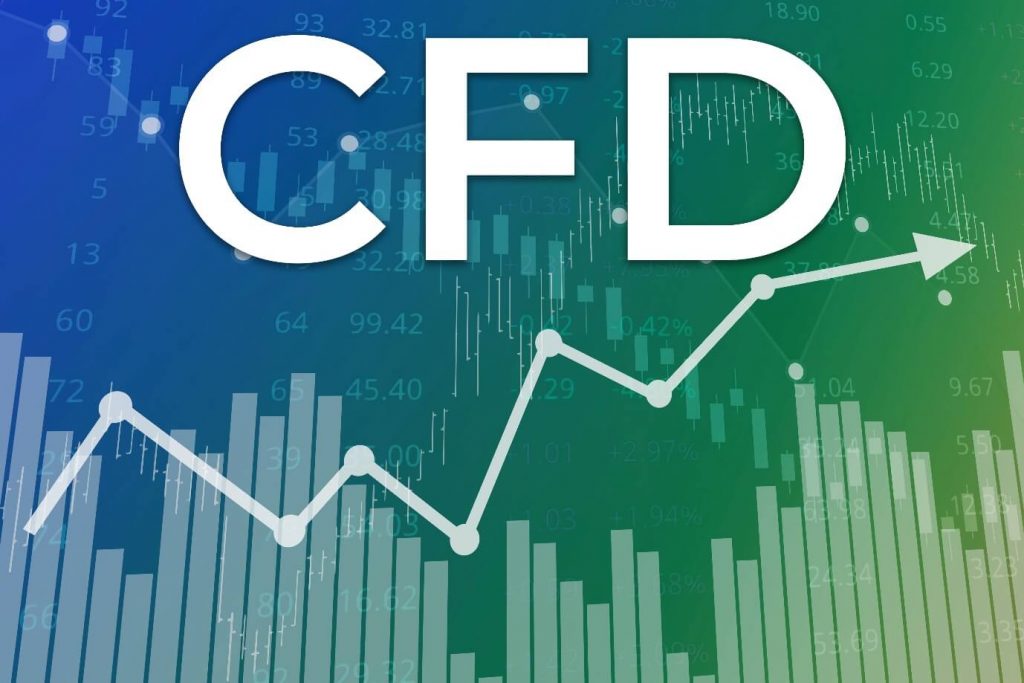 As previously mentioned, CFDs enable access to the stock market without owning the asset in question. This is made possible through an agreement with a CFD broker, trading on the value of that contract, rather than directly on the shares. The returns that you make on your investment are therefore based upon the difference in the value of the contract, from opening to closing of the contract.
Stock CFDs also enable you to trade with leverage. This is beneficial because it means that you can acquire greater exposure to the market, without having to deposit so much of your own capital. When using leverage, you will only need to deposit a fraction of the value of the overall trade, known as the margin, borrowing the rest from a CFD broker. Although leverage has the potential to magnify your profits, it can also do the same to any losses incurred.
How to start trading stock CFDs
One of the most important steps when investing in stocks with CFDs is to find the right broker. You can find an array of brokers online and it is vital that you conduct thorough research of their services before you invest. To ensure that your capital is in safe hands, you should always invest with a broker who is reputable and regulated.
Once you have created an account on a CFD platform, you will be required to make an initial deposit in order to form a contract with the broker. Following this, you'll select the stocks that you're wanting to open a position in. This once again will require you to research the market, and take advantage of the many online resources that can advise you on the best stocks to invest in right now.
You may want to invest in a well-established company if you're wanting to hold a long-term position, for instance. The stocks that you choose will be dependent on your budget, your trading strategy, and your financial goals.
When trading CFDs, you'll also have the opportunity to easily diversify your portfolio. You can invest in an array of CFDs, including in the stock market, but will also have access to currencies, indices, and commodities. By diversifying your portfolio, you can minimize the level of risk that you're exposed to, because your capital will be spread across the different financial markets and asset classes, enabling you to potentially hedge your investments.
There are many advantages to trading in stock CFDs. You can take advantage of leverage and gain greater exposure in the market. CFD trading enables you to diversify your portfolio and trade without owning the underlying asset. Of course, because the market is highly volatile, your capital is at risk, so you should ensure that you understand the factors that could cause prices to fluctuate before you open a position.
Read Also
Sumona
Sumona is the publisher for RSLOnline. Besides her professional commitments, she is also used to spending time sharing sentient blogs regarding topics like Technology, Business, fashion, fitness, and more. Follow more of her contributions in SmartBusinessDaily and FollowtheFashion