Despite having the same goal, businesses reach this goal in various ways. This is because they use their competitive advantage to do so. But can you start your brand from scratch? Yes, when you know how to start your brand, you can start at any time from anywhere.
Businesses that try to remain the same as others or try everything to everyone are doomed for failure. Starting and running a business means you must figure out what makes your business stand out and translate your business value to your targeted audiences.
Brand Is All 
Today, companies are not run by how valuable their products are or what they have to offer. Instead, it has become more about the values your company believes in. Having the right values calls for the audience's attention and reaches its goals.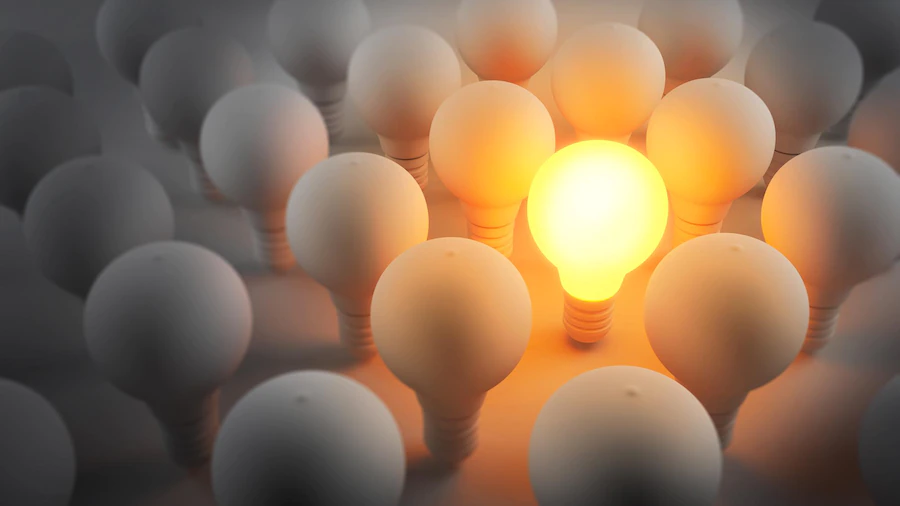 We call this building a brand. When a business becomes a brand, it motivates employees and customers. You can then use the brand value to translate messages that adapt to environmental changes over time.
And trust us – Building a brand from scratch is both exciting and challenging. Let's see how to start your brand from scratch.
What Exactly Is A 'Brand'?
We understand that most people might find it hard to differentiate between what the brand is all about and what is the concept behind it. So let's put this in simple words.
A Brand is the culmination of all the things your business does to differentiate itself from the competitors. It uses the positive aspect of the brand to gain the attention of the target market. 
This includes not only your brand logo, brand colors, business cards, and website design but also your company mission, tone of voice, values, and more.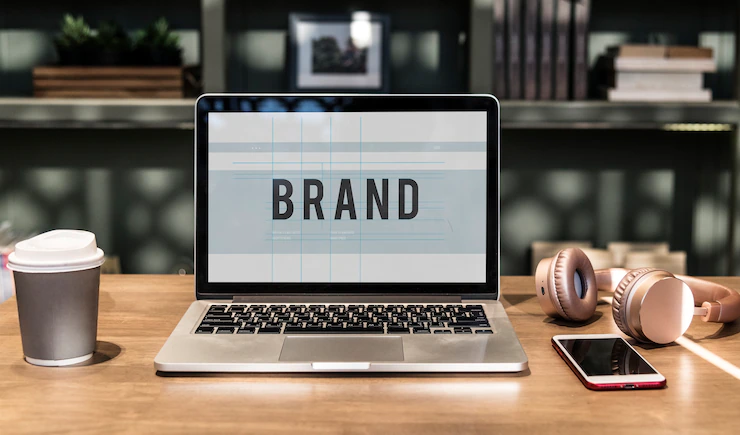 If you think your customers negatively perceive your brand, this is because of their experience while engaging with your brand.
So, what is with the companies that make customers line up at the main gate of the store to get the chance to have the latest products?
Now you have the answer – It's Brand!
How To Build A Brand?
When you think about a brand, the first thing that comes to your mind is probably the brand logo, the color, the slogan, or the unique experience you had last time with the brand.
Today, branding has become one of the major aspects of marketing. It is highly advantageous for small businesses and startups. It helps boost your business reputation and helps customers identify it easier.
Now that you know what a brand is all about, let's look into how to start your brand.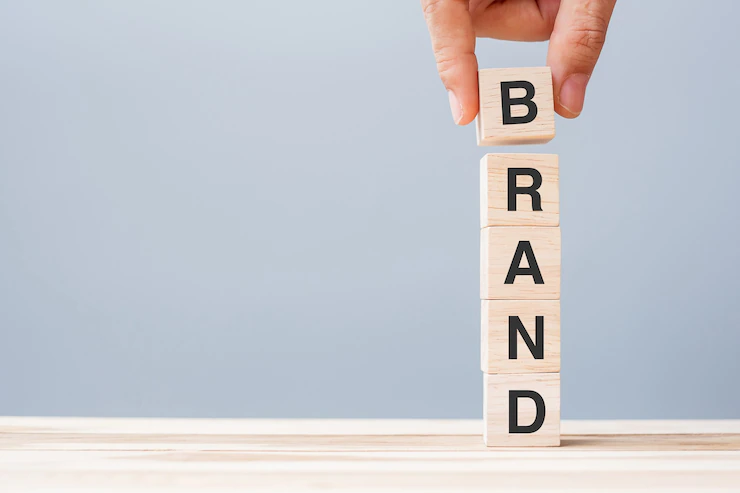 1. Identify Your Audiences
When it comes down to the brand building, it is important that you know who your audiences are. There are more than 7 billion people in the world, and all can be audiences. Hence, you must find the right audiences for your brand.
Think about what kind of products and services you will be selling and who will serve those products. Try to be as specific as you can; this will only make the customers' persona clearer.
Identifying your audiences will help you choose the brand voice and the marketing practices you will need to reach your target audiences. This is the first step of how to start your brand process.
2. Develop Your Brand Position
Before you can go into establish your brand, it is important to know your brand position. Developing a certain depth of knowledge about your target audiences will help you find out your brand position in the market.
The easiest way to find the brand position is by building a positioning statement. These statements are basically one or two-line texts that define what your brand is all about and who it is for.
For instance, the statement might look like this – "We are a computer accessory company selling affordable computers to the customers in [region]. It is a great example of the process of how to start your brand.
For establishing your required brand position in the market, always research how your brand will be different from the other brands. 
3. Outline Your Brand Story
No character can become famous without a great story. In the same way, no brand can get popular among the audiences if they do not have a backstory to tell. The story helps the customers connect with the brand.
Your brand's story is all about the "why" behind the organization. While all businesses have a purpose of earning money, this will not take them a long way. They need something different, something that resonates with their targeted audiences.
Think about why you set your business and how your products are meant to solve the problems of your targeted audience. Make a story and share it with the audience.
A good story can prompt the customers to fall in love with the brand and make the brand their go-to choice for every solution, which gives you more experimental ideas about how to start your brand.
4. Create A logo And Establish Your Brand's Look
Every brand has a logo. This logo is the visual personification of what the brand stands for. That being said, your logo needs to be meaningful and easy to understand.
The importance of the logo can be understood by Apple's iconic logo, 'a bitten apple'. It doesn't require any explanation. People know the logo, the brand, and what the brand stands for.
While there are different types of logos, we are not going into the details. You can simply click on logo design uk to learn more about it.
5. Integrate Your Brand Everywhere
Now that you have built a brand, you need to share it. Businesses need to show their brand in everything they do. This is the reason why some companies have style guides for their employees. This is simply for brand promotion.
Next, think about different ways in which types of your brand can also draw more attention from different channels. For instance, your company brand should also be evident. Integrating is the main weapon among all how to start your brand ideas.
eCommerce

Marketing campaign.

Social media.
While you are marketing a business to make its brand, ensure that you're maintaining consistency. The more consistent you can become with your brand, the clearer your brand identity will be among your targeted audiences.
Conclusion
A STRONG Brand is a must-have for businesses in today's competitive world.
Without the right branding strategies, you won't be able to connect with your absences on an emotional level. That means your audiences hold the potential to leave your organization when they find a better business to resonate with. I think you already get ideas about how to start your brand from scratch.
Building a brand identity gives your business to connect with the audiences. It's this brand that keeps your customers loyal to your business and turns one-time clients into brand advocates.
Additionals: