Brand New Vs Second-Hand Appliances?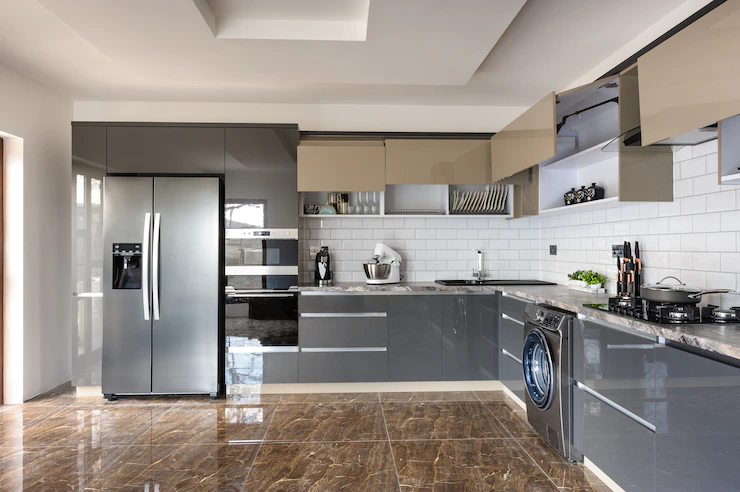 When it comes to buying appliances, the first thought in your head is likely to be, "How much is this going to cost?"
Buying a second-hand appliance is always going to be cheaper than buying the same appliance brand new, but it is not likely to keep working trouble-free for nearly as long.
New appliances usually come with a warranty in case something goes wrong with them, and you can usually buy an extended warranty to cover the repairs on the appliance for as much as five years.
Second-hand appliances may have a limited warranty if bought from a reputable retailer, but if bought through Craigslist or Facebook, you could be facing repair costs potentially from day one.
Which is best, new or second-hand?
Essentially, a brand-new appliance comes with a higher price tag but a much lower risk of needing repairs that you have to pay for.
One costly repair for a second-hand appliance could wipe out all the savings gained by choosing a used appliance.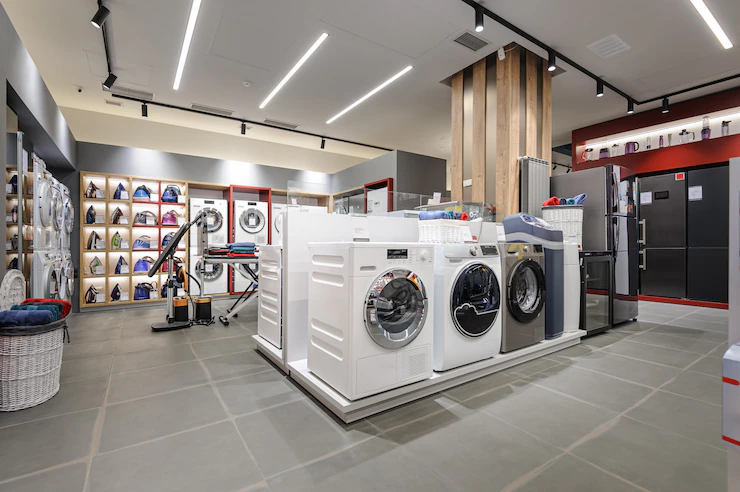 One way to even the playing field is to purchase an appliance protection plan.
These plans would cover all your appliances regardless of their age and pay the costs of a repairer coming to your address and fixing the appliance.
The more aging or second-hand appliances you own, the more an appliance protection plan makes.
Buying brand new
Most appliances can be expected to last for at least 10 years or more, and newer appliances tend to be designed to be more environmentally friendlier, and that usually means they are less expensive to operate.
You can expect the appliance to work problem-free for several years before you have any problems and might face repair costs. The better quality and more expensive the appliance, the chances of any faults are probably reduced even further.
Brand new appliances can be far less expensive if you wait for the big retail sales where you might save yourself hundreds of dollars.
Like buying summer clothing which is marked down in winter months to clear old stock, buying last year's model appliance marked down to a clearance price to make way for this year's model, could get you a bargain price not that much more expensive than buying a similar second-hand appliance that is 3 or 4 years older.
Increasingly, we are seeing small businesses operating from a Facebook page or some other online retailer selling the same appliances and the same brands as the big retail stores. Without the costs of renting physical premises, their prices can be much less than those advertised by the retail chains.
If you take the time to look online, you might find brand new appliances are a lot more affordable. Their range of quality brands may be more limited and be aware that these purchases may lack the same warranties offered by retail stores.
Buying second-hand
Many appliances will last for years with virtually no problems, especially if it is a quality brand. Depending on where you are buying from, you can get some real bargains.
The risk is that you won't always know the history of the appliance or its age.
Maybe it has been running perfectly for the last 9 years, but after a few months in your ownership, it might start running into problems.
An appliance protection plan can be a wise purchase if you have a lot of aging appliances.
So, who is the winner?
It really depends on your personal situation and what you can afford.
New appliances will cost more but carry a very low risk of repair costs for many years.
But what if you are moving homes in 12 months and will leave many of your appliances behind or sell them. Buying second-hand would make more sense.
What if you are buying a rental property? If it is a quality property, then brand-new appliances make the property more attractive to rent and renters will be prepared to pay more.
If the rental property is at the lower end of the market, or for short-term renting, then second-hand appliances might be better.
If you can't afford a new appliance, you can always borrow and pay high-interest rates on top of the purchase price. But a second-hand appliance might be something you can afford without taking on debt.
Should you choose the less expensive option of buying second-hand appliances, then an appliance protection plan can be an effective method of ensuring you are not being hit with regular repair costs that offset your savings at purchase time.
Additionals:
Sumona
Sumona is the publisher for RSLOnline. Besides her professional commitments, she is also used to spending time sharing sentient blogs regarding topics like Technology, Business, fashion, fitness, and more. Follow more of her contributions in SmartBusinessDaily and FollowtheFashion