University students often think about internships, as they know internships can be critical to helping someone find an ideal job after graduation. But it's tough to find an internship that can genuinely fit one's needs or interests. The competition for internships especially makes it hard for students to enter the ones they want.
Students often find ways to manage significant tasks during their university careers. They might go online to buy coursework for university studies, and the effort to order courseworks makes this easy to manage.
But it's often tough to find summer internships, especially as there are too many options for people to compare. Some students might also be too busy, whether it's a woman trying to balance her studies with another job or a man doing his best to juggle being a student and a father.
Students want to ensure they find the right ones that fit their study and experience needs, plus they want internships that they will enjoy participating in. You may find it easy to obtain a summer internship if you use the best measures to find one.
What Makes Summer Internships So Valuable?
The reasons why summer internships are appealing to university students are plentiful:
You might receive study credits depending on the internship you follow.
You can receive experience in a professional work environment during your internship.
The skills you can learn during your internship can be valuable.
It's easier to establish contacts with others in your industry during your internship.
You can include your internship in your resume, giving you more leverage than someone who might not have much experience on one's resume.
You could even get a job with the group you're interning with, as interns are often popular internal candidates for future job openings.
Having an internship during the summer ensures you'll remain focused on your studies, even during the summer when traditional classes are out.
Businesses are often more willing to offer summer internships than in other seasons.
Where Can You Go To Find A Summer Internship?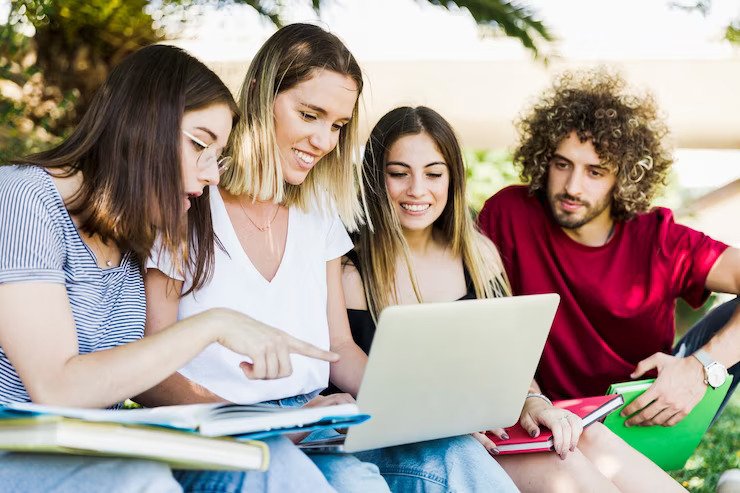 You will have many options to explore when finding summer internships, but it's often hard to spot which choices are right for you. There are a few things you can consider when looking for a summer internship:
1. Check social media platforms for details.
Many businesses or groups that offer internships will promote them on social media websites. Staying in touch with these groups on social media helps, but LinkedIn remains the most valuable choice. LinkedIn is a more professional platform that allows you to network with others in your industry, plus you can list your student and work experiences in your profile.
2. Look at what your school is reporting.
Many universities have job listings available for students and alums to review. Companies will use these listing databases to target recent graduates or people familiar with the local area.
For example, DePaul University has a Career Center that provides information on job fairs and events, interview opportunities, and other services for students and alums looking for work or internships. Colorado College also has a similar service that even offers funding awards for summer internships.
3. Various online databases also offer details on what's open.
Websites like internships.com can help you find internships in various fields. You can search these databases and find internships based on study field, category, and location.
Some local businesses in your area may also offer internships. Check with them to see what they have.
You can use the websites for these businesses to see what internships they offer. Many local businesses will prioritize interns from the area, so you might have an easier time finding an internship through one of these groups if you apply early enough.
4. Consult your professional network for help.
It's often easier to find internships when you contact other people in your network. Talk with your instructors, counselors, or your classmates for further help finding internships. You can also ask instructors or advisors for letters of recommendation to help boost your chances of finding an internship.
Choosing The Perfect Summer Internship
Once you find different summer internship options, you'll need to see which is the right choice.
Here are a few steps you can use to help you find an internship you will enjoy:
Look at the specific responsibilities you'll have during your internship. Make sure you're comfortable with whatever you will follow.
See how the work environment looks and feels. Be sure you're looking for internships in spaces you'll enjoy.
Think about the skills you'll learn in your internship. Your work will be more rewarding if you discover new things you can use in your future career.
Networking opportunities are critical to your success. Your internship should give you the opportunity to communicate with other people who might help you find future jobs.
The internship should also be in a sector that interests you. Look for internships in fields where you'll want to work or develop skills.
Be sure your internship also fits your schedule. Look at how you can participate in your duties within your internship. The program should give you enough time to handle whatever you need to complete during your training.
A Few Final Tips
There are a few final points to explore when looking for a summer internship that fits your life:
Start searching for your internship early. Start about six months before the program begins, especially since some internships have early application deadlines. You might also have more luck attaining an internship if you apply early.
Be sure you prepare a strong resume when you apply. You can include relevant coursework in your resume if you don't have much work experience. Any traits or qualities you have that could apply to your work could also appear in your resume.
Continue sending applications for internships with various groups even if you're not receiving any responses. Remember that businesses receive dozens or even hundreds of applications. Students are also more likely to search for internships in the summer, so the competition will be higher.
Be willing to expand your reach when searching for internships. Look around in industries related to yours if you can't find anything in your specific one.
While there are slightly more paid internships out there than unpaid ones, your chances of finding a full-time job with your internship provider are higher if you're in a paid internship. Consider this point if you're interested in a long-term relationship with your provider.
A Final Word
Summer internships can help you receive the experience necessary for success in the professional world. You'll build new skills and retain the ones you've learned in school. It's also easier to keep your skills during a summer internship fresh than if you were idle during that season.
But be sure when searching for an internship that you have a plan and start early enough. Stay persistent when finding an internship and put in your best effort to find something you will enjoy and appreciate. You will find your training beneficial to your professional work when participating in one you will enjoy.
Read Also: