Here Is Why Vintage Kitchen Décor Is A Must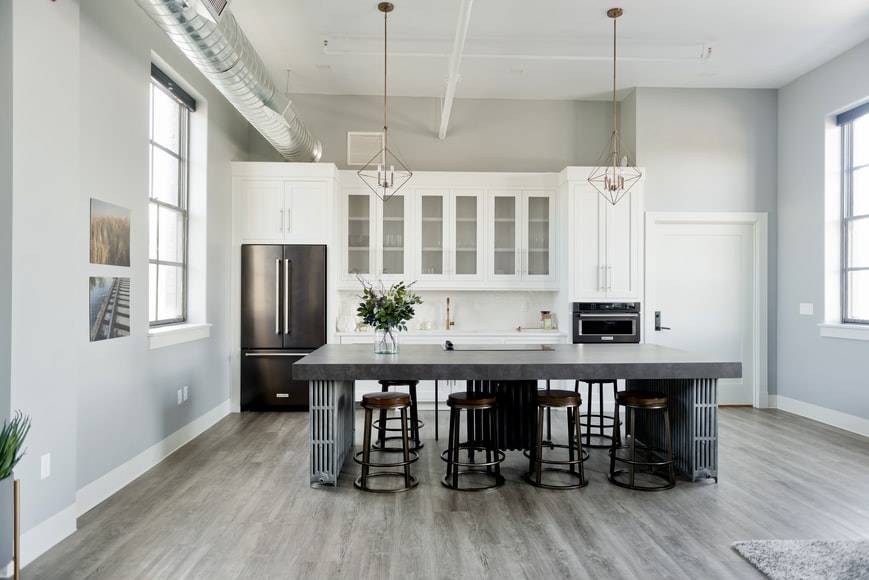 The kitchen is everyone's favorite room because it is where the food is prepared. When the kitchen is stylish, sharp, and artistic, it's even more enticing to behold—the satisfaction is instant, and the cooking experience is always but to feel satisfied with the place one is using to cook.
This in itself constitutes one of the many reasons why vintage kitchen décor is so popular. There is something about a well-styled vintage kitchen that never fails to hit the spot. Regardless of changes in kitchen design, the vintage kitchen décor has always snuggled its way to be recognized.
A beautiful vintage-style kitchen can be created with antique equipment, rustic furnishings, vintage wall arts, and even flower decorations to make it even more fabulous.
The kitchen, as it is known, is one of the most important areas in a structure and was traditionally considered the servants' realm. As domestic help became less prevalent and middle-class women began to spend more time in their kitchens, the kitchen began to attract the attention of women and designers who desired convenience whilst in the kitchen.
From the 1900s to the 1920s, the kitchen underwent significant changes, but it wasn't until the 1930s that it began to take on its current form. The Bauhaus school of German design gave birth to the kitchen arrangement that we are all familiar with.
When it comes to vintage kitchens, you'll want to go for the nostalgic atmosphere. This is the sense that will tie your kitchen and retro design together. The nostalgic reminiscences will be of happier times as the intensity and depth of the vintage components are what identify a vintage kitchen.
Vintage Styles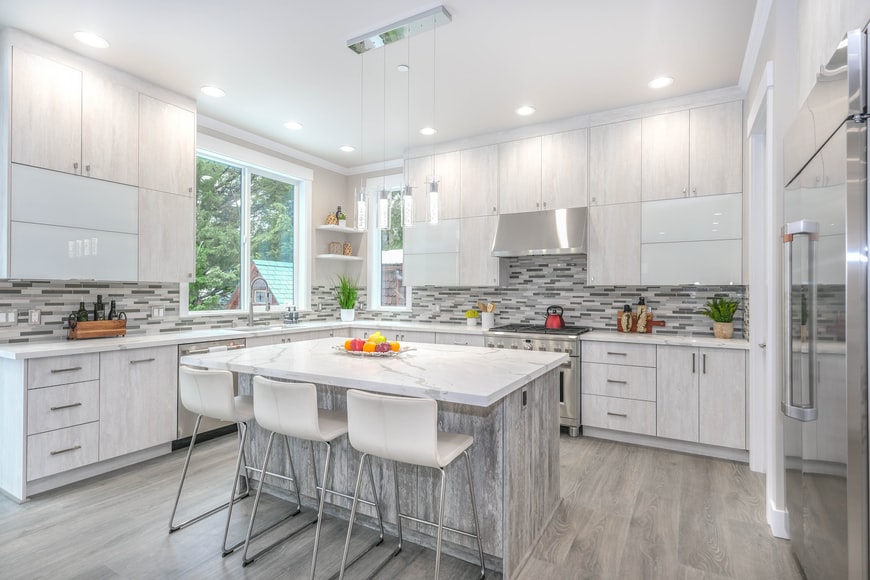 Boomerang Style
With old-school tile, midcentury-inspired cabinet locks, and, of course, a wonderful throwback-style refrigerator, this 1950s A-frame keeps things vintage. This is the perfect blend of vintage and modern. For a well-rounded experience, throw in a plethora of photo collages and single large wall art on the opposite wall.
Deco Galley
Galley kitchens can be difficult to renovate, but designer Brady Tolbert's transformation is really lovely. The space is as attractive as it is effective, thanks to peel-and-stick floor tiles, swapped-out hardware, and a few intelligent investment choices. Modernizing the Deco Gallery kitchen style takes class and taste. For starters, investing in a few antiques and incredibly bright wall arts will spice up the space.
 French Country Chic
To be honest, it's impossible to resist the combination of French influence, delightfully imperfect architectural elements, and, of course, the trademark dreamy whites in every color. I advise that you include this distinctly vintage flair in your next kitchen renovation. Remember, a plain background labeled with dark hues of green vintage art sells the story.
Without Remodeling, Here's How to Make a vintage-looking Kitchen
1. The Use of Cheery Colours:
Bright colors that are striking can instantly transform your kitchen. Are you looking for some antique ideas? Sift through the old sheets, towels, and tablecloths at your local thrift store for color scheme inspiration; you can also visit ElephantStock's page for vintage ideas.
Bright reds and blues are classic choices, as are bakery-inspired light pinks, yellows, and other pastels. Towels, vintage tins, a row of similar-patterned cookbooks, and, of course, dishes are all great ways to add color to your kitchen. The vibrant hues will bring a sense of coziness to your kitchen.
2. Groovy Blooms:
Cabinetry in two tones has never looked so nice. A big vintage stained glass piece breathes fresh life into this stark white space. I recommend picking up one of these stained glass pieces to spice up your kitchen.
3. Bright & Airy:
This space seems bright, and it's another rental kitchen renovation with plenty of charm. This design gets a new lease on life with a coat of bright white paint, new knobs and sinks hardware, and (of course) an iconic rug.
4. Vintage Wall Arts
Vintage wall arts are not the last on this least. With tempting grace and unbeatable allure, wall arts have formed a decent part of spatial aesthetics in the 21st century. There are many options to explore, especially if you are getting your arts from ElephantStock. But remember that every wall art isn't yours to take, so consider colors, emotional connection, and nostalgia.
Benefits of Using Vintage Kitchen Décor
It's smart not to always go for new in this day and age of over-consumption. It's a very modern way of thinking to find old gems and give them new life.
The users of a modern structure can shape its personality, while a historic structure will have an immediate sense of personality. There's not much to add to a historic building's life than decorative detailing, huge windows or bay windows, staircases, and high ceilings.
You may find it hard to believe that the finest alternative yet to be explored is a mix of old and new, right? The finest combination is to have a historic structure with all of the vintage features and details while also having full modern fittings. Because finding office space that combines what you love with what you need is exactly what every firm should look for.
Finally, choosing a kitchen necessitates more research than choosing any other home component, as it involves weighing the costs and benefits. As a result, consider your space, family demands, taste, lifestyle, and budget while designing your own kitchen. Remember that with vintage kitchen décor, your kitchen will exude confidence.
Read Also:
Sumona
Sumona is the publisher for RSLOnline. Besides her professional commitments, she is also used to spending time sharing sentient blogs regarding topics like Technology, Business, fashion, fitness, and more. Follow more of her contributions in SmartBusinessDaily and FollowtheFashion