What Is A Promise Ring & When Is The Right Time To Give One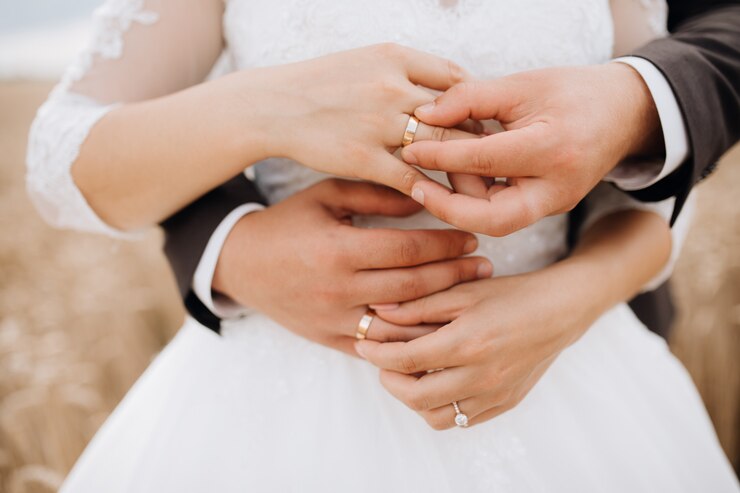 With the festive season just around the corner and you dancing in the dilemma of gifts, it can be a little complicated. It is not just about understanding what your loved ones would like, but whether it is the right time or place to give them a perfect glittery promise ring. 
For example, a promise ring! 
Whenever it is a romantic relationship, and a ring is in the picture, it becomes a big deal. Every man who is planning to give their girlfriend a promise ring is often dealing with the confusion of whether their partner will be expecting a marriage proposal after that. 
The truth is, yes. When you are sealing a deal with a promise ring, it is natural for any lady to expert a proposal. Maybe not now, but certainly a few years down the line. You give them a promise ring, and for them, that is a promise to stay together and strong for the near future. 
So, should you give them one? And how to select the best. Sometimes only searching with a promise ring near me does not ensure the quality. Then you need something more.
What Is A Promise Ring?
Before we answer that question, let us first understand what the deal is with a promise ring. A promise ring is not a solitaire; rather, it is a thin band that can have a small diamond or even a gemstone attached. 
Generally, promise rings are worn by partners as a set. It is to embark upon a new journey where you promise each other something. It could be to stay beside each other through thick and thin or any other relationship vow you two need to make official. 
Sometimes promise rings are also worn by married couples when they are renewing their vows for their anniversary. How to get a promise ring? By the end of the article, you will know how to select the best promise ring for your partner.
Are You There Yet
Now, the real question is, are you there yet? 
We have already discussed before that your partner will be expecting a future with you. So, if it is just a casual fling, it is better not to seal the deal with the help of a promise ring. In fact, here are some of the scenarios of why you shouldn't be giving your partner a promise ring. 
– You are not sure whether you want to spend the future with them.
– You have too many fights, and this seems to be a good way to make her stop fighting. Burying things under the carpet has never been a good idea.
– You think they wouldn't take the matter seriously. (That is probably the worst one)
Different Types Of Promise Rings
So, even after all this dilemma, if you are certain to gift your partner with a promise ring, then you should be looking through options. 
Here are some of the trendiest and most romantic promise rings. This will not only strengthen your relationship but make your partner love you even more.
1. Simple Band
A simple band is either gold or platinum, which is less fancy than an engagement ring. Back in the day, a gold band was often an engagement ring. However, in the market of diamond embellishment, simple bands are losing their charms. 
If your partner is an admirer of simple items and would love the idea of a metal band promise ring, reminding them of you, then this is the perfect choice for them. You can add a small gemstone at the center of the couples birthstone promise ring to give it a fancier look, but it is not always necessary.
You can keep the stone for the engagement!
2. Infinity Band
We promise our partners to stay beside each other forever, and what better way to get that forever imprinted than the literal sign of 'forever.' Be careful when you give your partner a promise ring with infinity on it because if she is a dreamer, she has already picked what you two are going to name your first child. 
But if you already know this person will remain your forever, then there is no harm in seeing them elated with joy in seeing the ring. You can get one with rhinestones around the sign or a plain silver or platinum band.
3. Gemstone Band
This is a great idea for a promise ring, mostly because there is a touch of customization in it. Gemstones and crystals look great with a ring, and if your partner is especially into astrology, you can always get them a promise ring with their birthstone in them. 
Here is a list of birthstones for each of the sun signs. 
Capricorn – Garnet.

Aquarius -The Purple Amethyst.

Pisces – Glittering Aquamarine.

Aries – Shiny Diamond.

Taurus – Green Emerald.

Gemini – White Or Any Colour Pearl.

Cancer -Red Ruby.

Leo – Green or Yellow Peridot.

Virgo – Blue or White Sapphire.

Libra – Verity Of  Different Colour Opal.

Scorpio – white Or Any Colour Topaz.

Sagittarius – Blue Or Purple Tanzanite.
4. Rainbow Pride Band
2022 is the year of acceptance and being happy with the amount of love there is around. Love does come in all ages and genders. So, to all our LGBTQ+ couples who are planning to make a grand gesture towards their partner, then get them a very symbolic promise ring. 
A rainbow promise ring is not just a sign of the immense love you have for each other but also denotes the beauty and uniqueness that your love represents. A promise that through all the struggles and bad comments you will come across, the love will persist.
5. Initials Band
This is a customized promise ring that will be crafted just for you two. You can add your initials engraved in the ring or have the entire name. Do not worry about the length; it will fit in there. 
Now, you do not just have a promise ring, but your partner's name will always remind you that in bad times there is someone waiting for you. 
What a beautiful thought!
Do Not Wait To Show Your Love!
If you are ready to take the plunge, then do it with a grand gesture. Do not beat around the bush with worries and wonders. Losing a partner who cares about you is not a happy thought.
 What are you waiting for? Order a promise ring right away and make the holidays for you a little more space.
Additionals:
Sumona
Sumona is the publisher for RSLOnline. Besides her professional commitments, she is also used to spending time sharing sentient blogs regarding topics like Technology, Business, fashion, fitness, and more. Follow more of her contributions in SmartBusinessDaily and FollowtheFashion