Is It Worth It To Hire a Moving Service for Your Relocation?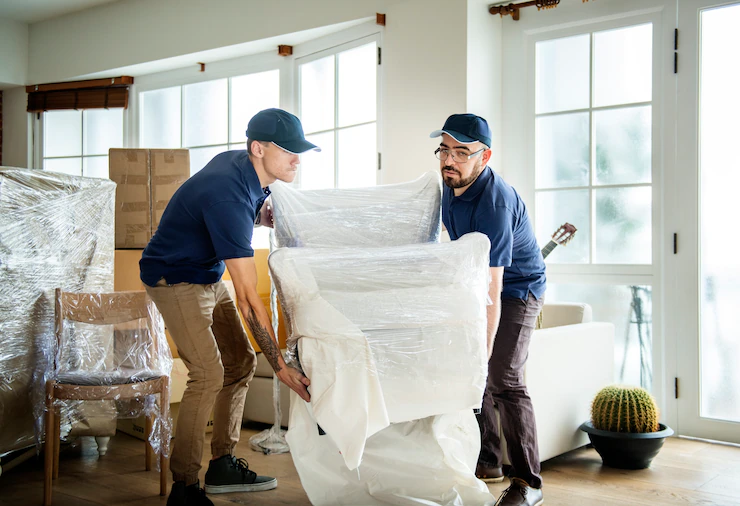 Whether it's on the other side of the world or just the next town, relocating isn't a walk-in-the-park type of process. Stress, time, and money are never-ending struggles. You have to figure out many things before you make a move.
So which route do you plan on taking? DIY-ing your move or hiring professional movers? While DIY is the way to save money, nothing beats the power of expert movers. They can offload the stress of packing, transporting, and heavy lifting from you.
As you read along, you'll understand why hiring a removalist in Adelaide is the ideal option.
Convenient for Long Distance Relocation
Moving across town and moving across the country may share the same context, but they completely have different processes. Since you'll be moving to a far-off place, your things will be under a professional mover's care for several days.
You won't be able to make second trips if your belongings don't all fit in the move. However, with professional movers, they provide you with the right vehicle size to cater to all your things. There will be available sizes to fit the number of valuables you have.
Carrying Heavy and Large Items
A DIY move may be doable if you don't have appliances, pieces of furniture, and other large items. This is not even an option anymore when it comes to a large move. No matter how strong you and your friends are, you can only carry so much.
You'll have a hard time transferring safely all large furniture pieces, bulky appliances, and other items in great shapes and sizes. Not to mention, along the process you might even strain your back or sprain your ankle. Hence, the best option is to hire a professional removalist.
Protection for Your Valuable Things
There is a high risk that some of your belongings will get damaged when you're moving tons in a short time. You could either drop a box filled with fragile things or run into a door frame and damage a chair leg.
With experienced movers, these things can be avoided as they know the best ways in handling large amounts of belongings. They provide special care treatment for items marked "\' fragile', and they have materials to cover bigger items like televisions to safeguard them from damage. In addition, professional movers are armed with the equipment necessary to move large items safely, such as lifts, dollies, and ramps.
Prevents Risk of Any Injury
Apart from being a hassle, moving entails the risk of injury if you're not a professional mover. Common mishaps like people twisting their ankles or throwing out their backs while moving or lifting heavy boxes might happen to you too.
So it's best to stay on the safe side, yes? Hence, hiring professional movers is key. They have the experience and pieces of equipment necessary to fulfill your relocation safely. Most moving services in Adelaide have moving straps and other tools to safely move your things. If you think you can't lift that table as it's too heavy, don't force yourself. It's better safe than sorry.
Has Liability
All your belongings are guaranteed insured if you hire a professional moving service. They have held accountable for your move as well as any damage that may happen during the entire process. These professionals will do their best to ensure all your valuable belongings arrive at your doorstep in good condition safely and timely.
To know more about it, you can always ask your mover what type of liability insurance they have.
Provides Complete Inventory
Another great thing about hiring a professional moving service is that they take a full inventory to make sure everything arrives at your home. With this, you can save hours or days since there is no need to rummage every box to find that certain item. Your valuables are safe and insured by a professional moving team.
Flexible Options for Storage
Perhaps you're moving to temporary housing for months or you're building a new home but it's not ready yet. Or probably you're downsizing and there's no space enough to cater to your household items, your moving company can handle all these. They can provide you with flexible storage options.
While this option might require an additional charge, it is highly convenient and provides you peace of mind. You can expect that all your things are being handled accordingly and securely.
Takeaway
So you've decided to hire a moving service? All the heavy tasks are being taken care of by your professional moving service, so, without a doubt, hiring a removalist service for your relocation is all worth it. But make sure to take note of your available time, how far is your move and how many items are there for moving. Doing so makes the process more seamless.
Read Also:
Sumona
Sumona is the publisher for RSLOnline. Besides her professional commitments, she is also used to spending time sharing sentient blogs regarding topics like Technology, Business, fashion, fitness, and more. Follow more of her contributions in SmartBusinessDaily and FollowtheFashion