Most people believe you can only buy luxurious items like a yacht, private jets, Ferrari, Lamborghini, and the likes with bitcoin when you buy bitcoin.
Little did they know that the list of what you can buy with bitcoin is limitless. You can now pay for products and services online and on-site in so many companies using bitcoin.
The list of products and services you can buy or use with bitcoin is endless. Although, this mindset is due to the rate of illegal activities like money laundering, theft, tax evasion, etc., carried out using bitcoin and other cryptocurrencies.
Despite this, there are so many legal things to buy with your bitcoin and so many good deeds to be done using bitcoin.
In different parts of the world, bitcoin and other cryptocurrencies are no longer novel and are gradually becoming a generally accepted payment method, such that illiterates and locals are becoming more and more aware of the uses of bitcoin.
You will find in this article 8 things you can buy when you bought bitcoin and listed some platforms you can use your bitcoin.
Related Resource: Where Can I Buy Bitcoin?
8 Things You Can Buy When You Buy Bitcoin:
1. Automobiles
Bitcoins are accepted by many vehicle sellers throughout the world. You can now buy a Tesla using bitcoins is no longer news. Lamborghini, BMW, is also on the list of automobiles that may be purchased using bitcoins.
Different companies are creating platforms for purchasing luxury cars using cryptocurrencies. On these sorts of websites, all luxury cars are listed in bitcoins.
2. Art
As worldwide knowledge of NFTs has grown and the creation of more NFTs daily has also increased, the rate at which bitcoin is accepted as payment for art and collectibles has increased.
In recent years, many major players in the art world have begun to accept bitcoins as payment for their works. Christie's, for example, made headlines when it announced that it would take Ether cryptocurrency as a means of payment at its auctions.
The number of galleries in the United States that take bitcoin as a form of payment is also growing, but it is presently centered on the East and West coasts.
Related Resource: Bitcoin And Ethereum: Major Pros and Cons Of Investing In Them
3. Real Estate
The first bitcoin property sale occurred in 2017, and since then, the rate of purchasing bitcoin using cryptocurrencies has risen.
A Miami condominium sold for $22.5 million in cryptocurrency last year. This is one of the most significant sales ever paid for with virtual money.
4. Vacation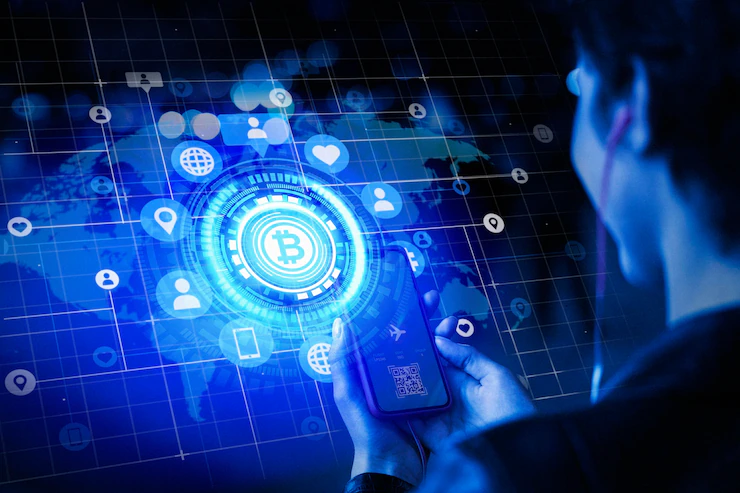 When you buy bitcoin, you can use it to book flights and hotels worldwide when the travel sector reopens. Booking.com and Expedia have teamed with CheapAir and Travel to allow consumers to make purchases using bitcoin and other cryptocurrencies.
5. Pizza
Since 2010, when Laszlo Hanyecz paid 10,000 BTC for two pizzas to be delivered to him, the Bitcoin-to-pizza exchange rate has altered considerably.
It is regarded as Bitcoin's first commercial transaction. But, of course, if he had kept that BTC instead of eating pizza, it would now be worth almost $318 million. Isn't it true that hindsight is 20/20?
6. Luxury Watches
Bitcoin is now accepted as a means of payment by several luxury goods manufacturers and shops. One online luxury watch merchant is BitDials, and they accept bitcoin and other cryptocurrencies in exchange for Rolex, Patek Philippe, and other high-end timepieces.
17 Franck Muller, a luxury watchmaker, even created a watch adorned with gold and diamonds that included a QR code from the bitcoin genesis block.
7. Gold
Bitcoin is frequently referred to as "digital gold," but it may also be used to purchase physical gold. Both Bitgild and the European Mint would gladly accept your Bitcoin in exchange for actual gold (or silver or platinum) in the form of bars or coins.
8. Charity Contributions
When you buy bitcoin, you can give it to Charity because several charities have started to accept bitcoin as a payment method.
Some include The American Red Cross, Autism Speaks, UNICEF, Heifer International, The Water Project, and Save the Children Run 2 Rescue.
Platforms That You Can Use When You Buy Bitcoin:
BitCars — an online marketplace that sells vehicles and displays their pricing in BTC and other crypto and fiat currencies.
AutoCoinCars — an online marketplace that sells automobiles and lists their prices in BTC and other crypto and fiat currencies.
Bithome is an online real estate marketplace established in Switzerland where you can buy and sell real estate using Bitcoin.
Prestige Cars Kent is a dealership that accepts Bitcoin for automobile purchases.
Prestige Time is a Bitcoin-only store where you can buy expensive watches.
● Denison Yacht Sales is a firm that lets you buy yachts with Bitcoin.
Read Also: