Buying a Home in North Carolina: How to Make the Best Decision

With the median home price at a record high in many places, North Carolina is one of the most attractive states to settle in if you're looking to buy real estate and looking at the average cost of living in the U.S.W for buying a home in North Carolina. You have to streamline your search first.
North Carolina is a relatively cheap place to live, so many people relocate here from all over the country. There's a thriving business climate, the weather is gorgeous, and the nature is breathtaking.
If you want to buy a home in North Carolina, there are many things to be thrilled about.
4 Tips For Buying A Home In The North Carolina
For buying a home in North Carolina, first set your budget and select the property type. Then start your search.
Here are a few tips to help you make the best decision for yourself and your family.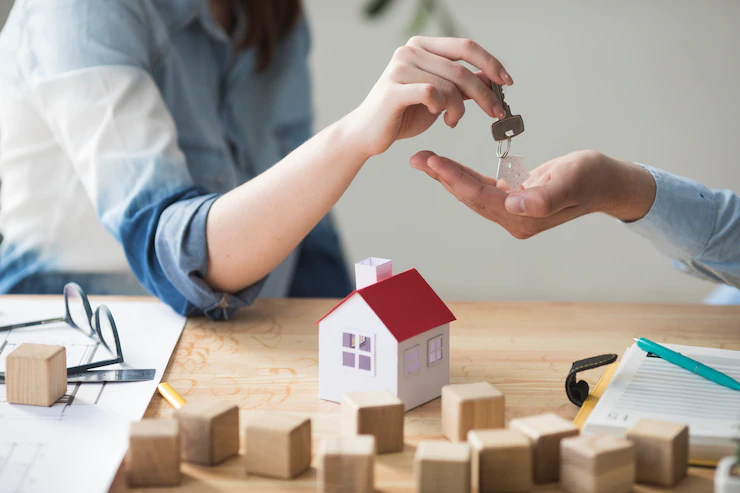 1. Consider Your Lifestyle
Once you decide to buy a home in North Carolina, you need to re-evaluate your lifestyle, habits, and goals. Before picking a location in North Carolina, take the time to compare different places and think about how your life may change if you choose one location over another. Do you want to start a business in the future? How is the local job market?
Do you see yourself living in a big and fast-paced city like Charlotte or Raleigh? Would you prefer a small city with a strong urban vibe like Asheville? One of the best things about North Carolina is nature. You'll find many small cities and towns in picturesque locations with a slower pace of life. The weather and climate also vary a lot from one place to another.
Choosing where to settle can be a daunting process, so make sure to consider your lifestyle preferences and long-term goals. 
2. Research The Real Estate Market
Finding the ideal home for your family may not be easy, so give yourself time to research the local real estate market. Look into North Carolina real estate to get a good idea about the types of properties available, prices, amenities, and other essential details. With dozens of homes for sale all across the state, you will find many properties that deserve your attention.
Patience is a critical factor when it comes to buying a home in North Carolina. It can take a while to find a home that meets all your criteria, so keep an eye on listings to avoid missing a great deal.
3. Define Your Priorities
Financial limitations can make the house-hunting process more challenging, so have a price range in mind when looking at properties. Setting a budget and defining your priorities will help you find your dream home faster.
What compromises are you willing to make? What features or amenities do you consider essential for your well-being and happiness? A garden? A dedicated office space? Each home buyer values different things. These are some general aspects to consider: the size of the property, proximity to schools, grocery stores, and hospitals, neighborhood safety, and access to green spaces.
4. Select Your Location First
For buying a home in North Carolina, you have to select the locations first. As the north Carlina is a versatile area where you can find different types of home locations. But as the locations are safe to live in. But the locations are always preferred thing which you have to analysis first. 
Even some of the places in North Carolina have great scenic beauty. And downtown places of the city are always more costly than the auburn areas. When you are deciding the location, you will see how the houses' cost is becoming different. The houses' costs are also very different on the basis of the locations. And when you are selecting the property locations, take the information from the local agents. The local agent's help also makes your process fast.
Wrapping It Up: 
North Carolina is generally a safe place to live, where you can be surrounded by nature and access all the modern, high-quality services you need. You won't have to make any compromises to have the life you want at a reasonable cost. For buying a home in North Carolina, you can follow these four tips. If you are planning to buy this North Carolina property? Then always set your budget before buying the property. North Carolina is an excellent place to live. And the processes are also very different in every place.
Additionals:
Sumona
Sumona is the publisher for RSLOnline. Besides her professional commitments, she is also used to spending time sharing sentient blogs regarding topics like Technology, Business, fashion, fitness, and more. Follow more of her contributions in SmartBusinessDaily and FollowtheFashion