How to Find the Best Type of Home Loan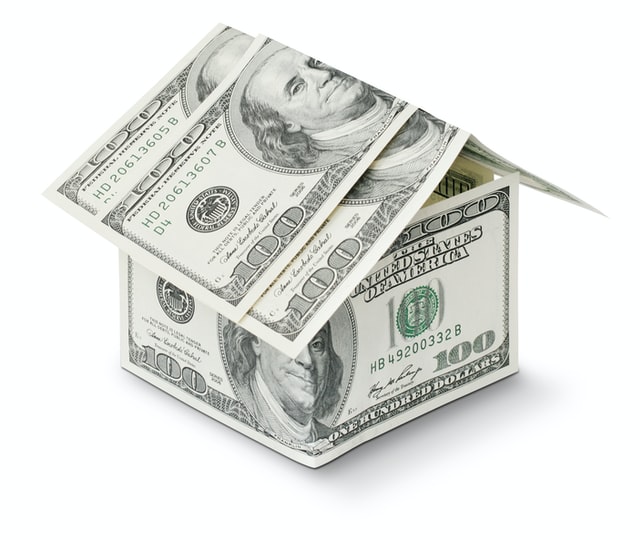 Whether you're getting into real estate investment for the first time or are hoping to purchase a new residence, you're likely going to have to obtain a home loan. The question, of course, is what type of home loan you should choose.
There are numerous ways to finance a house in 2022. We're not only going to inform you of your options but we're also going to teach you about the various things you should consider before finally making your choice. Let's go!
Know Your Options
First and foremost, you need to know your options. There are all kinds of home loan options for you to choose from. None of these is necessarily better than the others; however, one might best fit your situation.
Some of the most prominent home loan types include the following:
1. Conventional Loans
If you have high enough credit, a conventional loan is probably your best option. Conventional loans offer a number of benefits when compared with government-backed mortgages. These benefits include everything from higher lending amounts to faster closing capabilities to payment flexibility and more.
If you have particularly great credit and income, you can get a conventional loan with an exceedingly low-interest rate. This can save you substantial money over time.
Conventional loans typically come from banks and credit unions. Note, though, that you can receive them from online lenders as well.
2. FHA Loans
FHA loans are loans insured by the Federal Housing Administration. They're beneficial in that their credit requirements are much lower than those of conventional loans. In addition, they require only 3.5% minimum down payments for those with credit scores of 580 or more.
The downside to FHA loans is that they're viewed as inferior to conventional loans. As such, if you're bidding for a house against others, those with conventional loans will likely beat you out.
3. USDA Loans
USDA loans are sponsored by the United States Department of Agriculture. They're designed specifically for homes in rural areas, and allow buyers to purchase homes with no downpayment.
The typical minimum credit score for USDA loans is 640. However, you can have a score as low as 580, provided that you get manual underwriter approval.
If you're interested in living in a small town or out in the country, a USDA loan could serve you well. Learn more about USDA loans now!
4. VA Loans
If you're a military veteran, you should consider taking advantage of a VA loan. VA loans are for military veterans only and offer a variety of benefits, including no downpayment requirements, no private mortgage insurance, lower credit requirements, and more.
These loans also offer protections in the event of a foreclosure. In other words, they can protect your financial future should you run into money troubles.
5. Owner Occupied Hard Money Loans
A more unique financing option is the owner-occupied hard money loan. These primary residence hard money loans will enable you to obtain financing on short notice and with limited qualifications. Even those who have filed for bankruptcy are able to obtain these loans.
Note, though, that they're highly regulated by the government, and aren't typically supplied by standard lenders. To learn more about them, click the link above!
Assess Your Situation
Every homebuyer has a different situation. When it comes to choosing a home loan, you shouldn't consider anyone's situation but your own.
Do you have low credit but need to buy a house soon? If so, you'll likely need to apply for an FHA loan.
Do you have low credit but ample time to build your credit up before buying a home? If so, you can probably aim for a conventional loan.
When assessing your situation, don't just think of the present; think of the future as well. For instance, sure, you might have to pay $150 a month for private mortgage insurance in the early days of your loan but once you hit 20% equity, you'll no longer have to pay it at all. This could give you the incentive to obtain a loan now instead of waiting to collect a 20% downpayment.
There are all sorts of factors to take into account, from your current income to your future income to your location and more. Think of everything that affects your situation, study up on different loan types and see which would be most beneficial to you.
Speak to a Mortgage Broker
Though you can certainly find home loans without the help of a mortgage broker, your best bet is to give one a call. Brokers can help you find different loans in your area and beyond. In doing so, they can help you get the absolute best deals possible.
Brokers are also adept at assessing the situations of their clients. As such, they can help you determine which type of loan would best suit you, and then focus on loans pertaining to that type.
Most brokers are paid a commission by the mortgage lender whose loan is selected by the client. In other words, in order to utilize the services of a mortgage broker, you don't have to pay any money upfront.
Finding the Right Type of Home Loan Is Vital
Purchasing a home isn't exactly a small decision. In fact, it's one that can impact your finances for the rest of your life. That's why, when home buying, finding the right type of home loan is vital.
As you can see, there are many types of loans for homes on the market today. To ensure that you pick the right one, assess your needs, do the necessary research, and think about how your chosen loan will affect you both now and in the future.
On the hunt for similar info? Our website is the place to be. Browse through our other articles right now!
Read Also:
Mashum Mollah
Mashum Mollah is the feature writer of Search Engine Magazine and an SEO Analyst at Real Wealth Business. Over the last 3 years, He has successfully developed and implemented online marketing, SEO, and conversion campaigns for 50+ businesses of all sizes. He is the co-founder of Social Media Magazine.