Newly painted exterior colors can brighten up your home and add to its curb appeal. Check out this list and choose the one that suits your style best.
We know that the colors of your home can be a big deal.
When you're choosing exterior house paint colors, it's important to remember that you're not just picking colors for your walls—you're also picking colors for your windows, your doors, and even your front lawn. You want to make sure that all of these colors work together in harmony.
But how do you choose? This is a question DIYers ask every day, and it's a tricky one.
Luckily, we've done the hard work of narrowing down the best exterior colors to make your home even more eye-catching. All you have to do is pick the one (or ones!) that inspires you the most.
Ready to get started? Read on!
Top 5 Exterior Colors To Update Your Home 
1. White and Black and Gray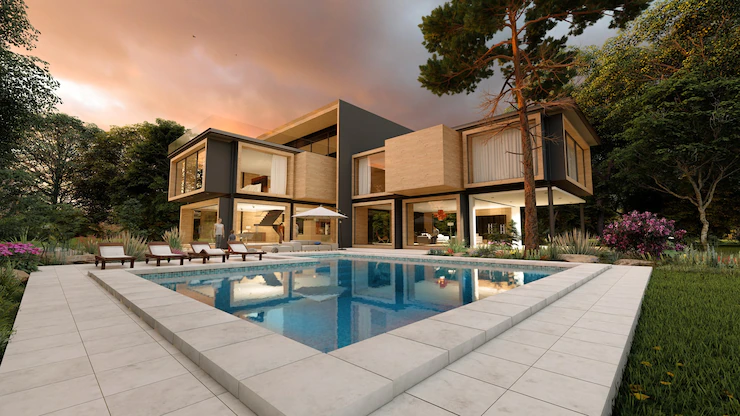 The number one rule of house color schemes is to keep it simple. When in doubt, go with a classic three-color scheme like black and white or gray and white.
Not only will this look chic, but it's also low-maintenance. You probably don't see many grimy gray homes, do you?
2. Cream and Rustic Red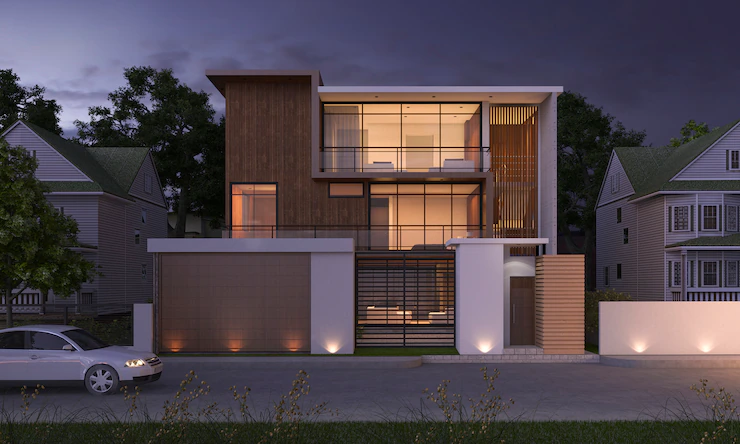 This combination is perfect for a home with lots of character. The paler shade of cream is a beautiful neutral that lets the rich rustic red shine without fighting it. It's also an excellent way to incorporate a warm, earthy tone without making your home look outdated or cliche.
3. Blue, White, and Black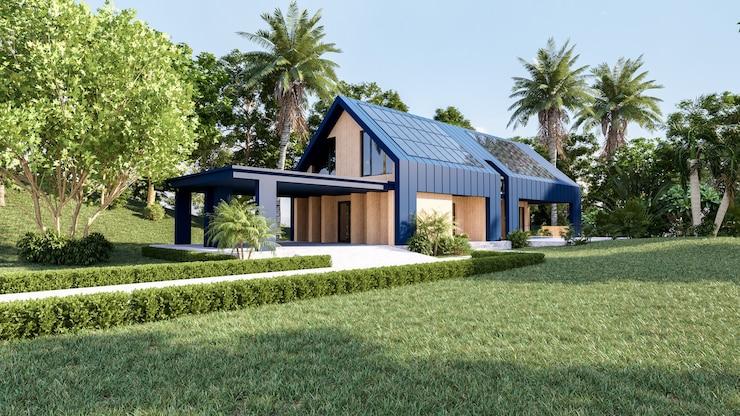 This is a timeless combo that can be used in any style of home. The key is to find the right balance of each color. Too much blue and your home will look like a baby's nursery, too little and it can seem bland.
The same goes for white and black — use them in equal measure to create an elegant, sophisticated space.
If you don't want your home to look too dark, keep black accents to a minimum, such as on the roof. You should know replacing your roof color can be a tricky task; leave it to an expert if you have any doubts about doing it yourself.
4. Yellow and Cream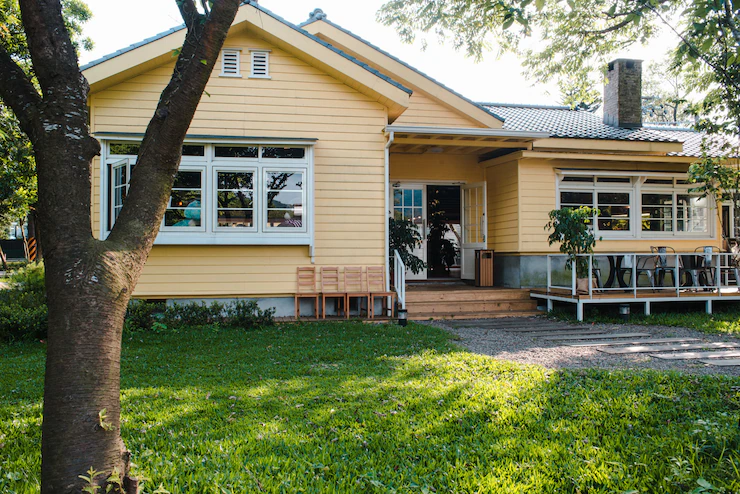 Hitching your wagon to a classic color is always a good idea, and it certainly doesn't get more classic than these sunny house colors. Neighbors typically associate bright exterior colors like yellow with beach homes, but they can also look great on modern homes.
A crisp white trim will keep the color from overwhelming your house. Warm earth tones like brown and beige work well with these colors too.
5. Classic Navy and White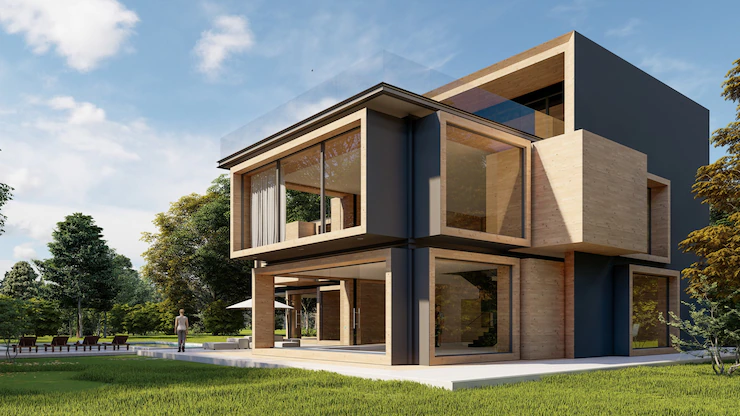 This is the most popular color combination for coastal decor. It's classic, crisp, and clean; reminiscent of waves crashing on the shore. A navy accent wall can also act as a neutral backdrop to bolder colors.
Don't Let Your Exterior Colors Get Boring
The best way to pick exterior colors is to start with what you already have. If your roof, trim, and shutters are in a neutral shade like white or brown, go for a bolder color with your siding and front door. Or if you want to keep things more subtle, try a look that pairs similar shades.
Either way, just make sure it feels like you!
We've compiled more guides just like this one to help you make other key style choices. Check out our other home and garden articles for inspiration.
Additionals: