Interior design is the number 1 topic for those who want to live in comfort and coziness, to feel in harmony with themselves and their home space.
The interior of the house or apartment is not only a reflection of one's inner values and worldview but also a great science that can change the mood, make people more productive, and even cure depression.
This influence takes place on a psychological level, so the role of color in interior design is not unimportant.  Each color has its own effect: the light colors, cold colors in the interior, black and white house interiors, colors of great contrasts – different colors have different effects on the human psyche.
Therefore, it is very important to choose the right combination of colors for your apartment or house to live in comfort, tranquility, and harmony.
How different colors influence our mood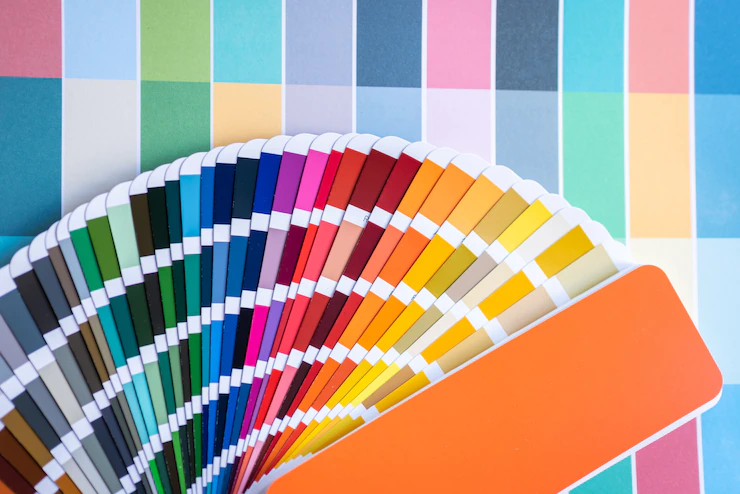 Color psychology studies the influence of different colors and their combinations on the human condition.  Interior design is a particularly important part of this science, because we spend most of our time at home, so the overall emotional state depends on the atmosphere and visual elements of the apartment or house.
For example, white is the color of purity and mental balance.  Therefore it is recommended to use it in living rooms, bedrooms, and those rooms that inspire tranquility.  Another feature of the white color is the visual expansion of space.  But it is appropriate to use other colors besides white in order not to create a hospital effect and not to cause distress to the tenants of the apartment.
White can be combined with black because together they look very elegant.  Thanks to this combination, an exquisite contrast is formed, giving luxury to the apartment or house.
White and black are the basic colors in interior design.  But for some rooms, you can choose other colors to create an interesting look for the apartment.  When you choose colors, you need to pay attention to how they will affect your emotions.
For example, red is associated with love, energy, and sometimes aggression.  Therefore, you need to use this color with special care so that it will not have a negative impact on your emotional state.
Blue or purple has a positive effect on the state of calm and comfort.  Pink is the color of coziness and tenderness.  That is why it can be used in the bedroom or as a decorative element.
If you like warm shades, you can add elements of yellow, orange to the interior design.  These colors show:
Therefore, adding them to all interiors will not be superfluous.
Tips on color in interior design
The most universal colors in the apartment or home design are white, black, and gray.  But these colors need to be combined with interesting decorative elements.
There should be a mix of warm and cool colors in a quality interior design.  Emphasis is placed on one of the colors of these scales, and the background color should be from the opposite gamut.
Also by combining light and cold tones, visual objects can be enlarged.  Similarly, attention to detail can be drawn through the texture of materials and the distance between objects.
Tips for a harmonious combination of colors
In interior design, it is very important not only to choose colors that positively affect a person's state and mood but also to combine color shades correctly for a visual effect.
Examples of harmonious color combinations are:
a mixture of pink and green;
yellow and green for joy and inspiration;
blue and lilac for a graceful effect.
The best color combinations are combinations of light colors with dark colors, bright colors with neutral colors, and bright colors with special ornaments.  Interesting decorative ornaments can balance the visual atmosphere of the room.
A mix of white and black is the most popular way to combine color schemes.  This combination can add flowing lines or mosaics to the interior.  But it is worth seeing a limit in everything because if you add too many black elements in a small room, it will narrow the space and will not be harmonious.
Therefore, in interior design, you can and should experiment with colors, and make interesting combinations of different colors, to feel inspiration, joy, and harmony.  But you should always see the healthy boundaries of these combinations so that brightness does not turn into chaos and lack of taste.
Read Also: