When you've spent so much time in the same home, it becomes easy to get a bit bored of your surroundings, and it's not unusual to wish for a change of scenery. This might come in the form of a desire to move house, but that's not always feasible or realistic.  Instead, you might be looking for some home decoration tips.
There are many good reasons a homeowner should spruce up their abode with décor once in a while.
One, it may improve the occupants' mood and well-being. Studies have shown that people who live in drab, undecorated homes are more likely to experience stress, anxiety, and depression.
Two, it helps you feel more ready to do your everyday tasks. With unique decorations matching your spirits, you never run out of motivation to get things done. You always stay in your element even when you're busy.
To tie everything together, themed decorations help reflect and maintain the personality of a space. Whether you go "cottagecore" to call back to rustic roots or Japandi to emphasize the beauty of an austere lifestyle, decorations invite and immerse people into your way of living.
You might think of home decorations as being simply ancillary to the appearance of the home overall, presuming instead that the house's core will remain the same regardless. This might be true, but you might be surprised at how much you can overhaul the house's aesthetic through how you choose to decorate, primarily if you use every means at your disposal.
3 Easy Home Decoration Tips For The New Year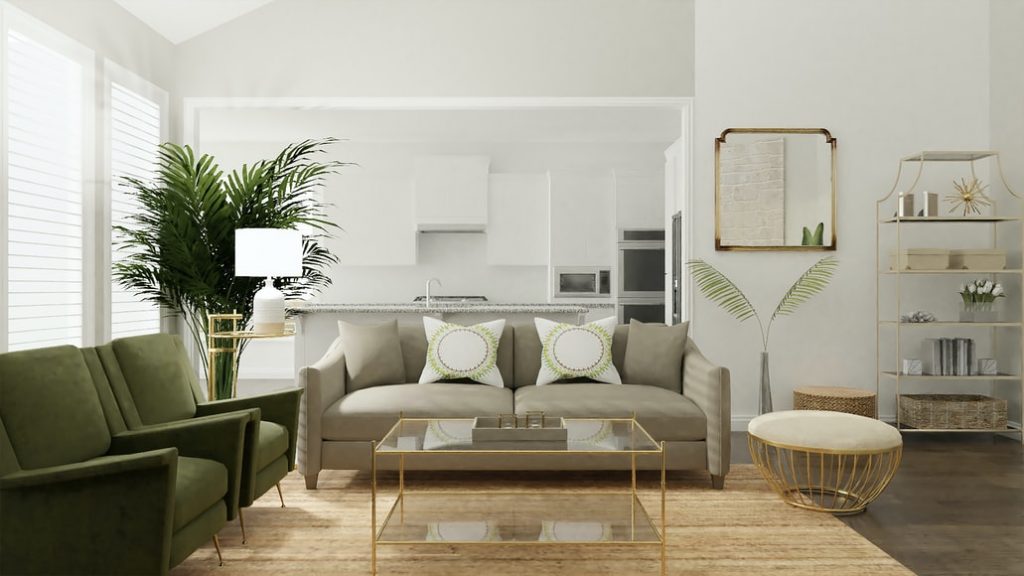 A new year and the 25th of December is an entire holiday season. This is winter party time. This is the reason when the new year approaches. Everyone likes to embellish their home interior and wait for their party time.
Here are some of the home decoration tips for the new year.
1. Ceramics And Countertops
On the list of household decorations that you feel will make the most significant difference to the aesthetic of the home, you might find that the choice of ceramics and countertops would rank relatively low. 
However, you might be surprised at how different the result would be from your expectation, as you may well spend more time looking at these aspects of your home than you initially thought. 
When you're following the home decoration tips for your home, you can do more experiments with quality that you're looking for that likely won't come from anyone's change, but instead from the accumulation of several positive changes. 
Understandably, you might not want to make too many of these due to the potential costs this could rack up, so it makes sense you would ensure each change is of the highest quality. Ensuring that you're sourcing your new ceramics from a quality provider, such as polychemistry.com, could be your best course of action.
2. Change Up Your Interior Style
Maybe you're not new to the world of interior design; perhaps it's just that you've grown tired of your last attempt. After all, for as good as the decoration might have been after you changed them up for the first time, expecting never to get tired of them and crave something new is asking a lot of yourself.
So, why not change it up again? If you've gone for home decoration tips to change the interior style, in particular, this is an excellent chance to pivot again to something new. Here are several choices out there, after all. On the other hand, if you've already tried something popular like the minimalist modern look, try something such as the bohemian approach.
This decoration style is a more free-spirited way to set things up inside your home. It fully embraces playful colors, textures, and patterns and is all about individual expression through "thoughtful maximalism." It also involves carefully curating and layering multicultural artwork, textiles, and decorative objects.
3. Incorporate Your Outside Space
If you're fortunate enough to have your own private outdoor space as a part of your home, maybe in the form of a garden, then it might be time for you to do something with it. 
Home decoration tips can be anything from making it feel like an extension of the inside of the house to converting it to a more active social space.
While the weather might not permit for the latter to be realistic all year round, knowing that you have this space ready when the summer months occur can mean that hosting summer gatherings can become something that you can more confidently include in your schedule.
all year round, knowing that you have this space ready when the summer months occur can mean that hosting summer gatherings can become something that you can more confidently include in your schedule.
Speaking of the outdoors, you might want to check if your ceilings are in good shape before doing any decorating. If you have soffit ceilings, you can call professionals like the Hardie Boys, among others, for help with repairs and replacements.
Conclusion:
These three home decoration tips are straightforward to apply. The best part is you do not have to invest in a bulk amount of money to change the look of your home. These tips are easy and effective. This is why you have a plan to change the entire look of your home. You must start with minor home renovations. Do you have any unique goals for your new year's home party decorations? Then please share your innovative ideas in the comments section.
Read Also: