Benefits of Using Facebook Advertising Metrics for Your Promotional Campaign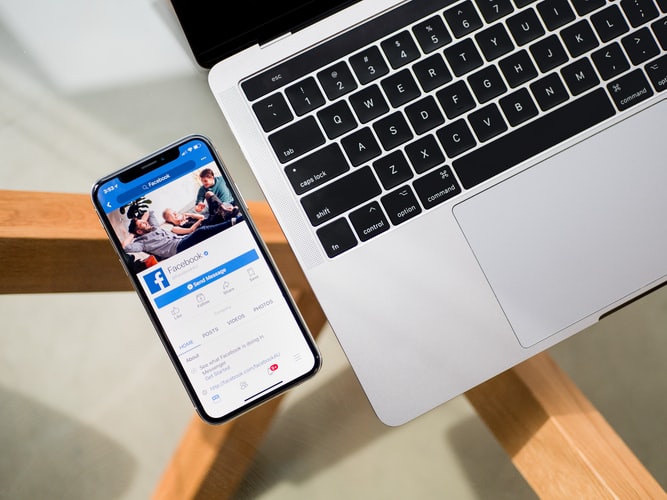 Several businesses use Facebook advertising to promote the company and its services or products. Around 16 million active Australian users are on Facebook. You can include Facebook ads in your promotional campaign to have wider reachability, attract customers, and drive traffic to your business website.
However, your efforts do not bring any favorable results if your ads do not engage the target audience. But how do you know the impact of your ads? You can analyze the impact with proper analytics and tracking through Facebook advertising metrics.
Read on to know the benefits of using advertising metrics on social media platforms like Facebook for your promotional campaign.
Bonus Reading: Consider reading some fun ways of brand advertisement.
Which Metrics Are Measurable on Facebook Advertising?
Every promotional campaign on Facebook produces some valuable metrics. You can use the data to gauge the performance of your campaign. According to the type of your Facebook ad, you can use different metrics.
The measurable metrics on the popular social media platform include the following:
Clicks
Impressions
Conversions
Video views
Visiting time on the website
While planning your promotional campaign, you can set objectives on the types of metrics you want to achieve. Note down the expected numbers, range, and other relevant measurements. You can then continue building your promotional strategy by complementing the objectives.
Benefits of Using Facebook Advertising Metrics
1. Understand Demographic Breakdowns and Micro-Target Audience
You can use Facebook ad metrics to understand and learn more about your target audience. You receive access to data such as the demographics of your audience. Thus, it becomes easier to design your ads and focus them on the target population.
You can narrow the target demographics for each ad with the help of the ad insights option. It enables you to micro-target and promotes your business. You can select the audience based on the following segments:
Gender
Location
Age
Language
Interests (through likes and reactions data)
Income
Profession
Recent purchases
Behavior
Compare the preferences of your current audience and the ones of the audience you seek to reach out to. Balance your ads to appeal to both sets. It ensures that you retain your existing customers while attracting new clients.
2. Create Impactful Ad Types
You can also evaluate the effectiveness of your campaign on the target audience with the help of Facebook advertising metrics. With analytics, you can find out which types have the most impact on your audience. You can work on maintaining the impression and improving them.
Additionally, you can figure out which ad types are not faring well. You may either stop creating them or revise your strategy to make them more engaging. Using a combination of ad types in your promotional campaign can appeal to various audiences.
Facebook allows businesses to use multiple ad types. You can choose the ones that work the best for you from the following list:
Photos
Videos
Stories
Carousel
Collection
Slideshow
Playable (interactive demos)
3. Assess Return on Investment
You can easily calculate your return on investments with Facebook ad metrics. Monitor your PPC (Pay Per Click) regularly by including the spending metrics in your dashboard. It allows you to check the total ad costs for selected periods.
This way, you can make sure that you stick to your budget and avoid overspending on promotional campaigns. The Return on Ad Spend (ROAS) metric lets you know your return on investment. The analysis reveals the revenue amount your business gets for every $1 you invest into Facebook ads.
The system calculates ROAS with the formula: Revenue / Spend. It is among the most helpful analyses to gauge the success of your promotional campaign.
4. Check Success of Brand Awareness
Enhancing brand awareness is one of the significant goals of promotional campaigns. You can check the success of this objective with the help of Facebook ad metrics. Impressions are among the metrics that enable you to gauge the performance results. They indicate the number of times the ad was on the screen of your target audience.
If you receive more impressions, it is a sign that your brand awareness levels are higher. You can check which demographics the ad appeals to the most. Frequency indicates the average number of times a user saw your ad.
Higher frequency has a higher chance of converting your target audience. You can check the frequency regularly along with your conversion rates.
There may be instances where the frequency is high, but your conversion rates are lower. It indicates that your ad has reached an oversaturation point. So, create a new ad or improve the existing ad to attract the audience again.
Facebook provides an efficient means to reach out to your target audience. Use Facebook advertising metrics to know the performance of your ads and create better ads with the help of the insights.
Read Also:
Mashum Mollah
Mashum Mollah is a passionate blogger. He loves to share her thoughts, ideas, and experiences with the world through blogging. Mashum Mollah is associated with Mashum Mollah & Blogstellar.