Imagine that your healthcare business has been around for many years. But, you have recently experienced a downward spiral when it comes to customers.
All of a sudden, you are worried about what the future holds for your brand. Does this story sound familiar?
It is not uncommon to experience a plateau when it comes to business or even a complete U-turn when it comes to sales. There can be a number of reasons why this happens.
The most important thing is that you get back on the horse again.
In particular, you are going to have two options. You can try rebranding or you can go for a brand refresh.
Let's take a look at the difference between them so that you can choose what is going to be best for your healthcare business.
What is Rebranding?
First of all, let's discuss what rebranding means. Often people get rebranding and a brand refresh confused.
But, they are totally different and it is essential that you understand the differences before you jump into one with your healthcare business.
So, rebranding means that you are going to totally transform your business and how it is perceived by the public. Indeed, think about what rebranding means. It shows that you are adopting a new brand that is different from the old one.
Rebranding can definitely be a huge step for the healthcare business.
But, it can be one that can also be very successful. If you are not sure how to start with rebranding, know that this process can be difficult to do on your own.
You are better off working with an experienced company like Recipe Design. They are a brand design agency that is able to assist with rebranding and ensure your healthcare business can take on a new identity.
The public can develop a new perception of your brand and what you are all about. This can be just what you need to increase your popularity within the industry.
What healthcare businesses are going to benefit from rebranding?
There are a variety of reasons why you might want to go down this road. Perhaps you feel like your business is not doing well and competitors are outperforming you.
Maybe you are outdated and not current enough. Changing your brand completely might be the way to go. Alternatively, you may not connect with your brand in the same way you used to.
Rebranding can be a way to overcome this obstacle and evolve with a new audience.
What is a Brand Refresh?
We have worked out that rebranding means tearing down your business and starting all over again from a new perspective.
So, what is a brand refresh? Well, consider this like renovating your kitchen when it starts to show its age. We are talking about replacing the cooker with a new model.
Changing the tiles to a fresher design. You may even purchase a dishwasher for the first time to be more efficient.
A brand refresh is all about making some adjustments and updates in order to keep your healthcare business popular and successful.
If your business has been around for many years, you may benefit from a brand refresh. This can be a good way to stay competitive in your market and to ensure that your healthcare business grows and remains a big player.
For example, some of the biggest brands in the world have undergone refreshes when it comes to their logo. This includes Instagram, Starbucks Coffee, Pepsi, and Microsoft.
Brand refreshes are all about keeping the excitement alive with your business and you are making updates to reflect how you are evolving as a brand.
This can mean adjusting your logo or visual branding, as well as offering new products or other elements of your business.
One of the reasons why businesses go for a refresh rather than rebranding is because they are still enjoying success but they want to grow even more or evolve with their audience. This is a less risky strategy than totally changing the way your business is.
Deciding on Rebranding or a Brand Refresh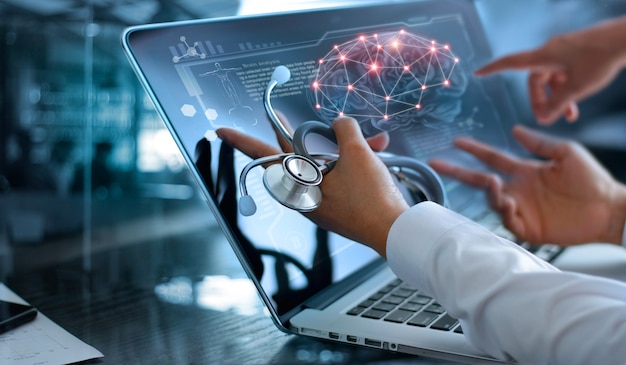 First of all, you need to sit down and figure out what the problem is with your healthcare business. Try to highlight where things are going wrong.
This can help you to take the right path when it comes to rebranding or a brand refresh. If you are ready for a whole new direction, rebranding is going to be the way to go.
Do not be afraid to reach out to professionals to work on this. Alternatively, if you would like to do some tweaking and evolve the current brand you have, a brand refresh may be necessary.
Read Also: