How to Make an Introduction: Top 5 Tips for Your Academic Paper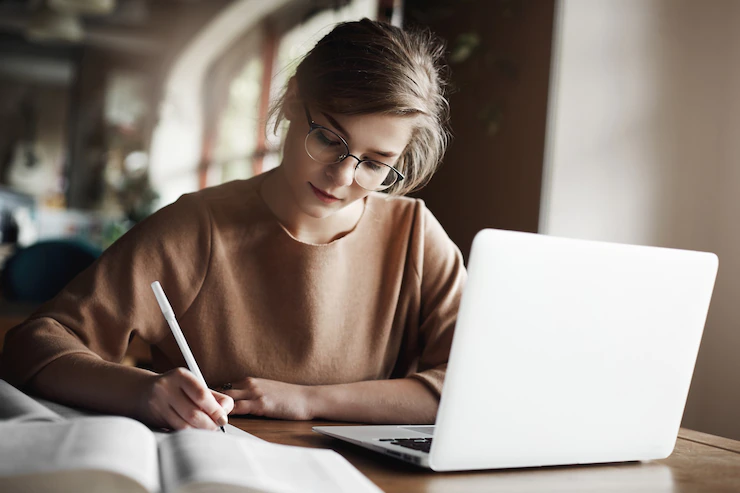 Usually, when we start working on an academic project, we look at a blank sheet of paper and don't know how to start writing.
Fortunately, you have come to us. Here we will tell you how to compose an attractive introduction that will encourage you to keep reading. You can also find a special service with "write essays for me" to do your other important things.
If you want to learn more, stay tuned.
What Is an Introduction?
Before we tell you how to compose an introduction, it is important to define what this type of text is about. As you can understand from the name, it is a section that introduces the reader to the ideas that will be developed in your paper.
It serves to welcome them in a way, to tell them what topic you have been working on, and about some of the material, they will find in the following pages. This is the starting point of your paper, the first thing the exam board will see, so you need to provide them with high-quality work to get them started on the right track.
In this sense, presenting a paper means putting into words the hard work you've done in the next few pages. You need to not just present the topic, but you need to do it with great care. To help you in this difficult endeavor, we will share with you some tips that will make this process easier.
How to Compose an Introduction: 5 Best Tips
Here we will tell you what content you should share in your introduction so that the reader will have a favorable first impression of your work.
1. Get to know the subject in depth
To achieve optimal results in the introduction to your paper, you need to know your subject as deeply as possible. Some advice writing this section at the end of the project, as you will have a better understanding of the topic.
However, doing it at the beginning will help guide your next words. In any case, review the introduction at the end of your paper for overall coherence. You should not say something at the beginning and contradict it at the end, as this will have a negative effect on your final grade.
2. Take advantage of the questions answered by the text
Your research problem is something that will be developed throughout the project and will find its answer at the end. Use the introduction to talk about the problem and what you plan to do to solve it.
Remember that this section gives only a small idea of the overall content, so don't fall into the trap of answering the question here. Enter only those questions that give you an idea of what you are going to develop in the main body of the project. Be sure to answer them later.
3. Explain your motivations for writing the paper
Telling your reader what motivated you to take on the work is a good way to make a connection. By talking about a real or everyday situation, the court will be able to identify you and understand you better.
One of the secrets of how to write an introduction is to elicit empathy from the reader. Regardless of what the problem is, try to make it general. After all, your project is a contribution to science and society, so use that to win the reader's sympathy.
4. Reveals the importance for the field of study
Building on the previous point, explain the importance of your project to the field of study. How will society benefit from your work? Explain this, but don't reveal too much detail.
5. Invite on to continue reading
The introduction is nothing more than an introduction, so you will not find the details of your project here, but in the relevant sections. Limit this section to talking about the topic, the problem, and the importance of solving it, but don't give more details.
Allow the reader to discover the secrets hidden in the following pages of your project on their own. Invite them to read on.
Final words
Good work! We hope these tips on how to write an introduction to a paper will help you in writing yours. We have to tell you that if you are struggling with this task, you can always ask for help from reliable essay services.
Additionals:
Sumona
Sumona is the publisher for RSLOnline. Besides her professional commitments, she is also used to spending time sharing sentient blogs regarding topics like Technology, Business, fashion, fitness, and more. Follow more of her contributions in SmartBusinessDaily and FollowtheFashion