The demand for skilled mass communication professionals has increased as communication methods have diversified. Regardless of your undergraduate journey, a master's degree in journalism and mass communication is a feasible academic option for students looking to extend their viewpoints in the media industry.
Consequently, the abilities expected to succeed as a journalist have expanded to include a range of subjects and areas of knowledge. You must register for an MA in Journalism and Mass Communication program that prepares you for the realities of this profession to ensure you're constantly updated, informed, and equipped with the necessary abilities to conquer the world.
6 Career Choices After Journalism And Mass Communication Degree
After completing your journalism and mass communication professional degree, you will get hundreds of choices apart from the freelancing business and the service providings. But among these attractive career choices, the six career options are really trendy among the new generation job searchers.
Following are some Career and Job options for someone with a degree in mass communication and journalism:
1. Content Writing: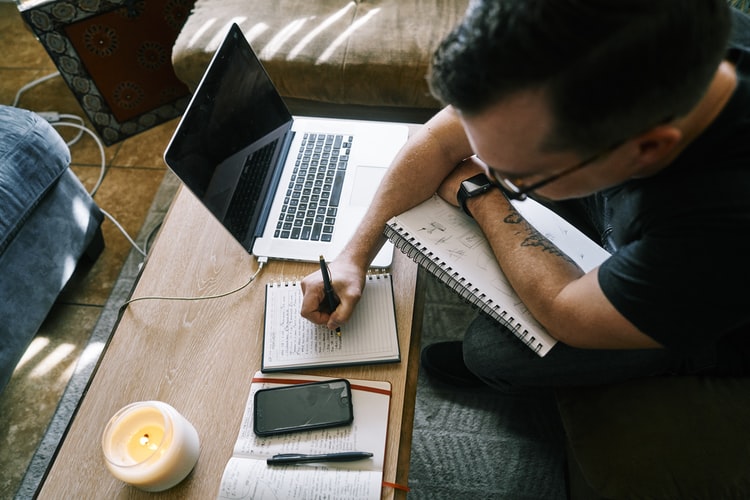 Media, organizations, corporations, and agencies all recruit innovative content writers for multiple virtual channels. You may work as a news reporter, conducting interviews with politicians, or as a sports reporter, covering live contests and reporting on them. 
You may also write for celebrity endorsements, which is a type of corporate subject matter. This is where you'll find real journalism. You will progressively improve and enhance your writing talents using your present skills.
2. Public Relations: 
Corporate offices and organizations require competent and articulate public relations officers who often portray the firm they work for but also seek to improve the brand's reputation. 
Students improve their PR abilities and better understand how the surrounding world works through a Master's in Journalism and Mass Communication. They are expected to generate press statements, engage with the media, and sometimes be the spokesman for their represented brand; a PR must be well-spoken and have strong writing abilities.
3. Event Management: 
It is always necessary to plan ahead of time to run a good event. You may work as an event organizer, a conceptual designer, or the organization's financing and revenue manager. 
The advantages of event management are quite lucrative because the earnings for successfully executing events are fairly substantial. Therefore, after the journalism and mass communication degree, the event management options are pretty attractive. Along with the traditional events, you are also going to learn digital event management tactics.
4. Advertising: 
Advertisement is all about persuading people to buy your goods by presenting them in the context of an idea. This is when your imagination comes into play. Multiple departments across the world are looking for creative artists and strategists to come up with some new concepts.
Advertisements may be found everywhere, including in the content we enjoy on social networking sites. Professional creative artists are in high demand.
5. Social Media Executive: 
You get to engage and implement policies as a social media executive because the current generation invests significantly in social networking. As a social media executive, you would never have a monotonous work routine, and the advantages are very gratifying as a viable career. 
After completing the journalism and mass communication from ads to events, supporting the charity, to uploading links all around, you will never get a dull position as a social media executive.
6. Digital Marketing: 
Digital marketing is the prevailing trend of generating business using digital channels. It is linked to both advertisement and public relations. Digital marketing is the big thing, from showcasing companies and products to discovering how visitors are delivered to different websites.
 Journalism and mass communication students may study and specialize in a variety of areas using digital marketing, including SEO, email marketing, content marketing, lead generation, web design, and business intelligence. A career in digital marketing is very profitable if analytics are your expertise.
Conclusion:
If you wish to pursue a career in the journalism and mass communication field, you should enroll in a university that provides various possibilities, such as fellowships to graduates with excellent educational qualifications. So, go ahead and sign up for the course right now!
Read ALso: