Modern Wood Style: Give Your Bedroom An Elegant Look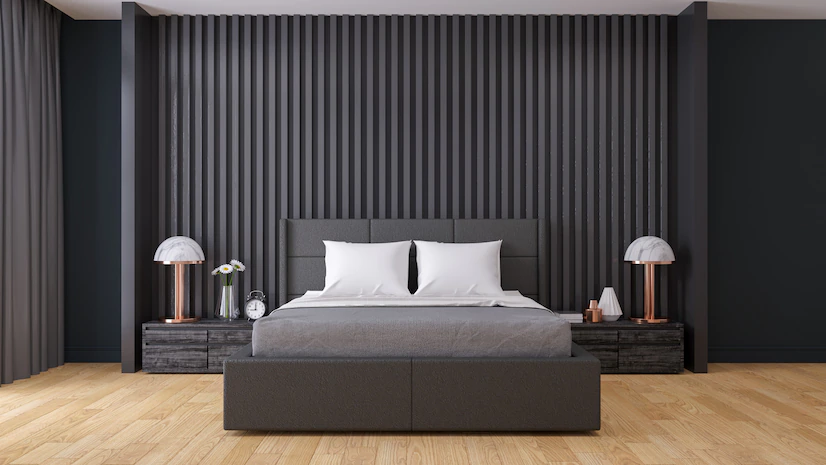 The most important room in your house is your bedroom. That is the room where you take most of your important decisions and spend quality time with the closest person in your life. Hence, you need to put in the effort to make your bedroom look the absolute best.
When you think about modern and elegant bedrooms, what is the first thing that comes to your mind?
Are they luxurious-looking sofas?
Is it a cozy-looking bed?
Or the paintwork?
Well, your home can look amazing without investing in expensive and luxurious things. With modern wood style furniture, you can give your bedroom an elegant, modern, and minimalistic look.
Decorate Your Bed With Wood Furniture For A Modern Look
Wood furniture adds a rich character to your bedroom. At the same time, it poses a tricky design dilemma. Whether you are working with an old antic heirloom or placing a modern object for art, using wooden furniture is all about balance.
Below we have listed a few tips that will help you decorate your bedroom.
Decorate Old Wood Furnitures In New Ways
If you want to give your bedroom a modern look, it is important to find different purposes for wood furniture. Of course, we all know that wooden furniture is designed to serve a purpose. But to give it a modern look, you can use it for different purposes.
For example, you can use a wood dresser that could stand in as a serving area for beverages or a storage area for dishes. A wood nightstand can be used as a table in the living room and much more.
You just need to put your creativity at work and come out of the norm zone to try something new.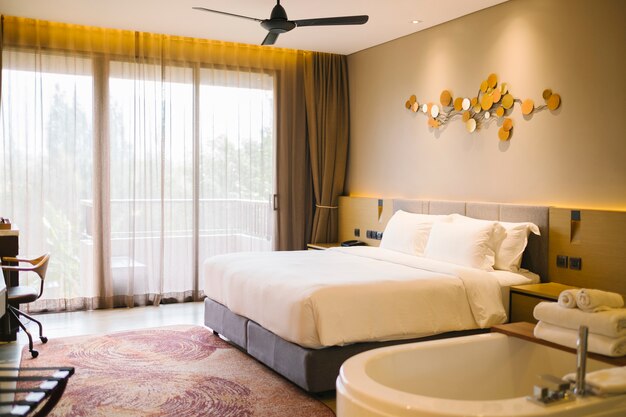 Embrace Dark Wood Furnitures With Deep Colors
Dark wood furniture works great when your room is full of light colors. Instead of trying to balance the color contrast, do something that stands out.
For instance, you can try dark cherry wood furniture in the bedroom. It will instantly give your bedroom a different look. You can even add white elements to your room with dark furniture to give it that gloomy look.
Pair Wooden Furnitures With Painted Pieces
While we encourage you to use dark wood furniture in your bedroom, you need to understand that you cannot just pick anything and place it in the room. Instead, you must go through careful mixing, especially with the dark finishes.
If you have too much wooden furniture in your bedroom, it is a good idea to ditch all the wooden furniture and keep only the one you use the most.
You can either space out the pieces you want or hand out the ones you don't like to other people.
Once you have a centrepiece of attraction in your room, you can use different colors to make it stand out even more.
Paint Wood Furniture With Fresh Color
If you can't use the dark wood color, why not paint the wood with fresh colors? While you are going with any color, ensure that the color matches the surrounding.
We would like to advise you that you go with a neutral color. This will not only give you that traditional look but also make it really stand out.
For another easy wooden furniture update, you can simply swap out the existing hardware knobs with pretty modern-looking wallpaper.
Give Your Bedroom An Elegant Look
The things we have shared here will certainly help you give your bedroom an elegant look. We have tried to keep the elements to wood because there is nothing more elegant than a modern wood style.
We have shared a few ways to use wooden furniture to make your bedroom look elegant and beautiful. We hope that this helps you.
Additionals:
Sumona
Sumona is the publisher for RSLOnline. Besides her professional commitments, she is also used to spending time sharing sentient blogs regarding topics like Technology, Business, fashion, fitness, and more. Follow more of her contributions in SmartBusinessDaily and FollowtheFashion