Keeping The Outside Of Your Home Looking Fresh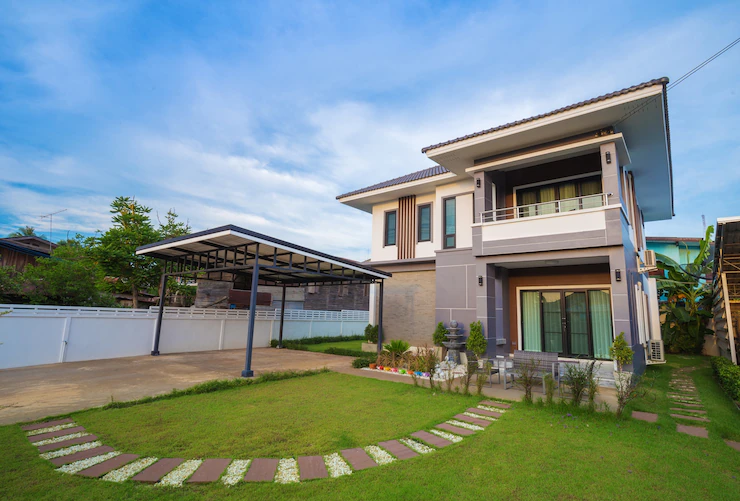 People often forget about the outside of their home. Much of the focus tends to be on the inside. However, the first impression of your home is created when someone pulls up the outside of your house.
If you want to bump up your curb appeal as well as increase your happiness when you return home, then you need to spend a little time on the exterior. There are lots of different things you can do to improve and freshen up your home especially when you are focussing on the outside of it.
Here Are But a Few Options For Keeping The Outside Of Your Home Looking Fresh:
1. Improving your guttering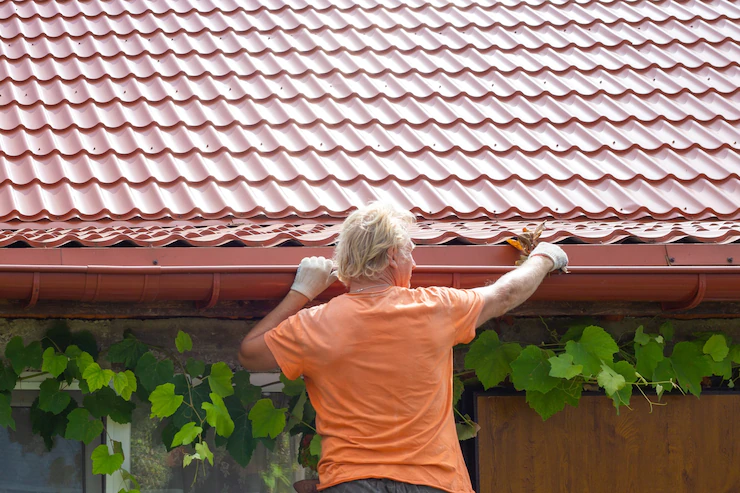 This is something that may not improve the immediate aesthetic of your home, but it is something that you should do. One way you can make sure that your gutters don't cause you too much trouble is to install a gutter guard.
This will allow water to continue to flow across your gutter without getting stuck and causing a blockage that could lead to dampness or worse structural problems. As well as this, it should stop any obstructions from entering the gutter which will keep the paint on the outside of your home on the walls as water will not flow down from your gutter.
2. Change your exterior
One way to revamp the exterior of your home is to change the finish that is on it. If you have a home that is from the 1970s or 80s then you may find that your home has stone cladding, pebbledash, or mismatched bricks.
What you could do to change your look is to paint the home using masonry paint that has a neutral shade. It should not cost you too much and it should not take too long. Otherwise, you could completely change your home's exterior by adding another type of cladding.
3. Change the roof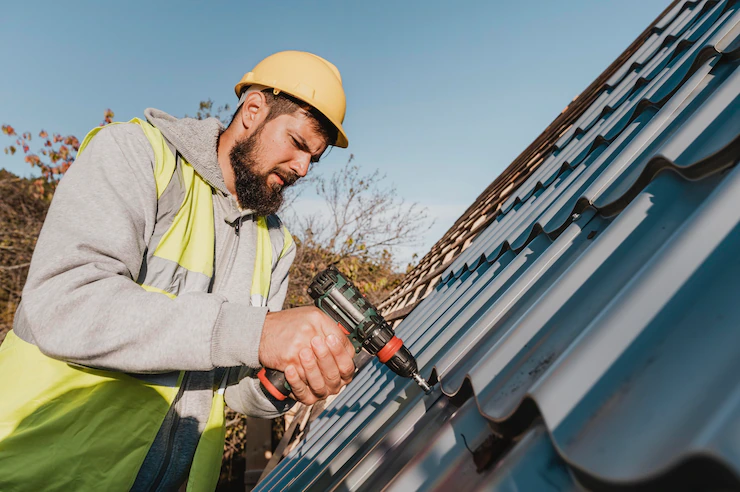 The roof is surprisingly a dominating feature of any home. If you want to freshen up your home's look then you could change the shape of it or even the exterior covering. This will help you improve the look of the existing tiles, and it can transform the appearance of your home.
It is not an easy job. It is also quite costly and labor-intensive. You should only really consider it if you need to convert your loft, improve your home's efficiency, or if you want to change the roof covering.
4. Changing the home's windows
Windows are the eyes of a house. If you alter them then it can change your property's whole personality. You should choose and fit replacement windows as well as look at changing the size and shape of the windows as you do not have to get planning permission.
Though you need to make sure that they suit the style and theme of your home. This is especially true if you have a period home as you will want to maintain its authentic style. You could consider metal framed windows and doors to add a contemporary twist.
5. Choose a new front door
This is a simple change that can make your home look fresh and new. You can choose an entirely new one or simply paint your front door if you want a quick and easy DIY way to change up the look of your home. If you live on a road where the house types are very uniform, you should try and match them as closely as possible.
Modern doors can be made to look more traditional and vice versa. You just need to spend time researching which door would suit your style. One way you can pick up a cheap door is to look throw reclamation yards to find a door that looks right for you. Just make sure to get a skilled joiner to fit it.
6. Convert the garage
You can gain an entirely new room if you convert your garage. It will dramatically alter the appearance of your home. You can join your old home with your new contemporary extension. You may want to look into hiring an architect to try and transform your home.
One thing you should do is consult your local real estate agent to see if an extra room will add more value than secure parking. Some people prefer to have an extension over large double garage doors as they can be a little bit of an eyesore. Though again, these are not the cheapest option you can go for.
7. Landscape the garden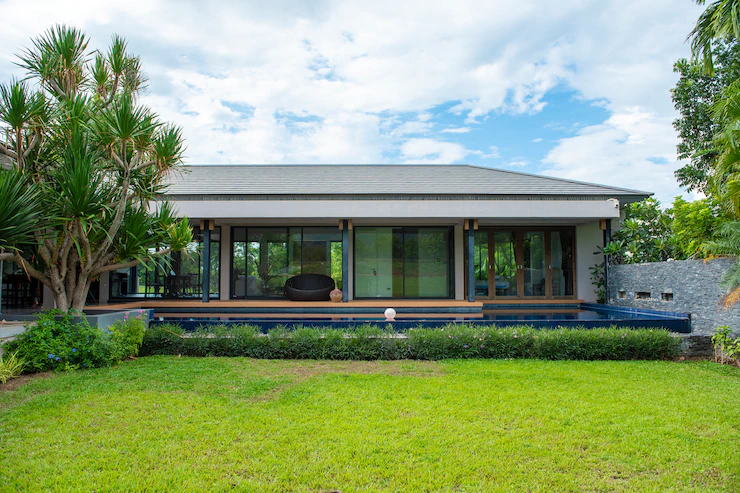 If you don't have the money or the time to convert your home, then you may want to focus on your garden. You can update your outdoor space by implementing a planting scheme that can give a contemporary finish to your home's exterior. You should try picking architectural plants that can give you a traditional feel to your garden.
You may even want to have raised beds with reclaimed bricks. You can even paint and render your garden walls to modernize garden.
Also, you need to think about keeping your garden in tune with the property's style. If you have a traditional house, then you should think about keeping a classic planting and pruning style to keep them with your home. You should try and keep your lawn as neat and tidy as possible as it will make your space look more attractive.
8. Improving the exterior of your home
This is an area of the home that is often forgotten about. Many people prefer to think about the inside as it creates a more dramatic change. The exterior of your home requires serious work and upkeep to keep looking fresh. It is why many people put it off.
However, if you take the time to invest your time and money in it, you will soon see your home shining whenever you see it. Whether it comes from a fresh paint job, a new garden, or a new set of windows, there are plenty of different things you can do to improve its look. Just make sure to come up with a reasonable and actionable plan.
Read Also:
Arnab Dey
Arnab is a passionate blogger. He shares sentient blogs on topics like current affairs, business, lifestyle, health, etc. If you want to read refulgent blogs so please follow RSL Online.