7 Smart Home Renovation Projects That Pay Off

It's safe to say that the home improvement industry is booming in the United States. In the wake of COVID lockdowns, many homeowners have realized that their homes are lacking in some form or another—and they're grabbing the tools they need to address it. Research shows that three in four U.S. homeowners have embarked on at least one home improvement project since the pandemic, from minor upgrades to total overhauls.
In other words, if you're thinking of making some changes, you're in good company!
Of course, it's hard to argue that some home renovation projects are better than others in terms of your home appraisal value. Whether you're planning to move this year or far in the future, considering which upgrades will pay off down the line is a smart move. If you're ready to make a change, here are the projects you should take on.
1. Upgrade Your Kitchen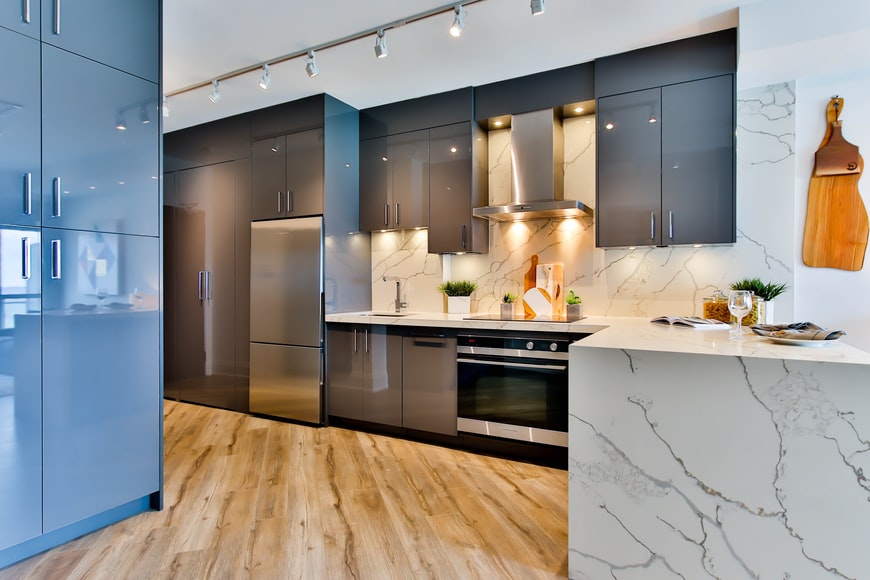 Most of us spend a fair amount of time in the kitchen, which is why a few upgrades to this space can make a huge difference. Some of the most desirable upgrades include springing for energy-efficient appliances, replacing older countertops, or adding new flooring.
However, a modern kitchen remodeling doesn't have to mean a total overhaul of your cooking space. Try swapping out mismatched drawer and cabinet fixtures for a more cohesive look, or installing a sleek new faucet.
Similar Reads: Things to think about when renovating your bathroom
2. Finish Your Basement
Adding more square footage to your home is always a good thing: it lets you and everyone in your household enjoy a little extra space. Future home buyers looking for more room to roam around will also be interested in this renovation!
The best basement remodeling projects can cost you a few thousand dollars, depending on the size of your home. However, if you have experience installing drywall and flooring, or if you're willing to tackle minor tasks like painting on your own, you can do the job yourself to bring down your costs.
3. Open Up Your Space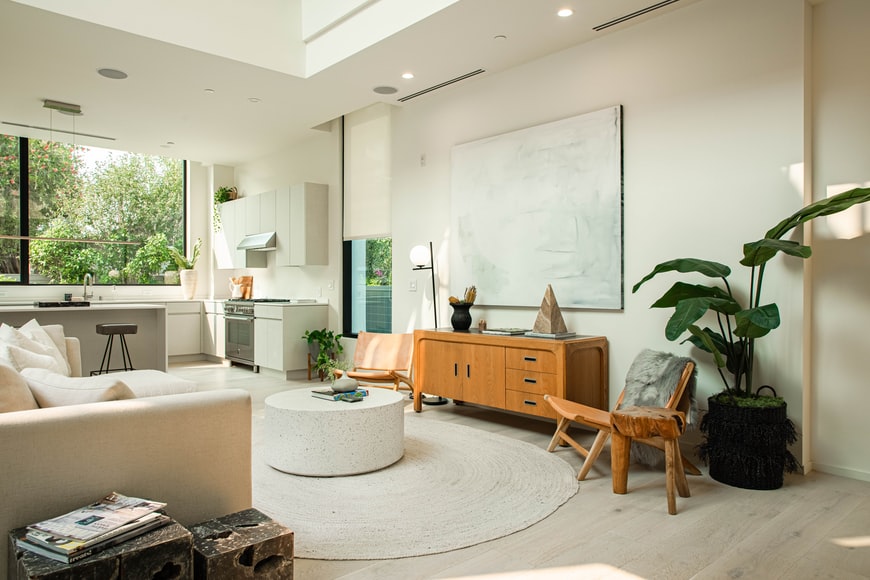 While creating a more open floor plan won't add any extra square footage to your home, it can help trick the eye into seeing your home as more spacious. Knocking out a wall or two also allows more natural light to filter inside, creating a brighter and more welcoming space. The most popular areas for a more open floor plan include the kitchen, living room, and dining room areas.
4. Repaint a Few Rooms
It's natural to see a little wear and tear on your home's interior paint, especially if you've lived in the house for a while. If you've started noticing enough imperfections, it may be time for a fresh coat of paint.
The best paint colors can help you achieve the mood you're looking for in each room, from bright and cheery colors for the kitchen to cozy mid-tones for the bedroom. To get the most bang for your buck upon resale, make sure to stick to neutrals and lighter colors, both of which tend to appeal to buyers.
5. Add a Stone Veneer
Manufactured stone veneers are trending these days and for good reason. These simple projects can be easy to install while ramping up your curb appeal in no time, adding a dash of rustic charm to your street-facing façade.
While you can hire a contractor to do the task, it's also possible to do it yourself: because you aren't changing any structural components of your home, there's no risk of damage. What's more, this manageable project looks much more expensive than it really is, and it can reap an ROI of over 90%!
6. Replace Your Garage Door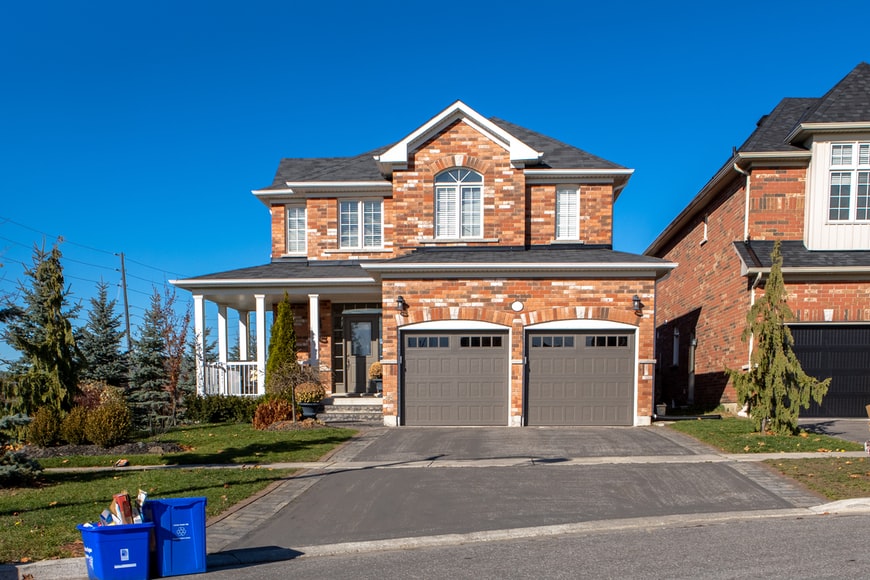 If you're looking for one of the best home remodel ideas, you can't go wrong with a garage door replacement. Not only does this project boost your home's curb appeal, but it also has one of the highest ROIs of any task on this list. In some cases, it may almost pay for itself!
Of course, you'll want to be careful about the replacement door you choose, whether or not you'll remain in your home for long enough to enjoy your investment. Look for a four-section steel door with windows, and make sure to pick one that's well-insulated.
7. Spring for New Windows
Getting new windows can be an expensive prospect, but this simple home upgrade can make a massive difference. New windows add to your curb appeal, and modern options can even enhance your home's noise control, energy efficiency, and safety. Beyond this, you might find that your new windows let in much more natural light while giving you a clearer view outside!
In addition, new windows can add significant value to your home, allowing you to recoup just under 70% of the cost.
How to Budget for Your Home Renovation Projects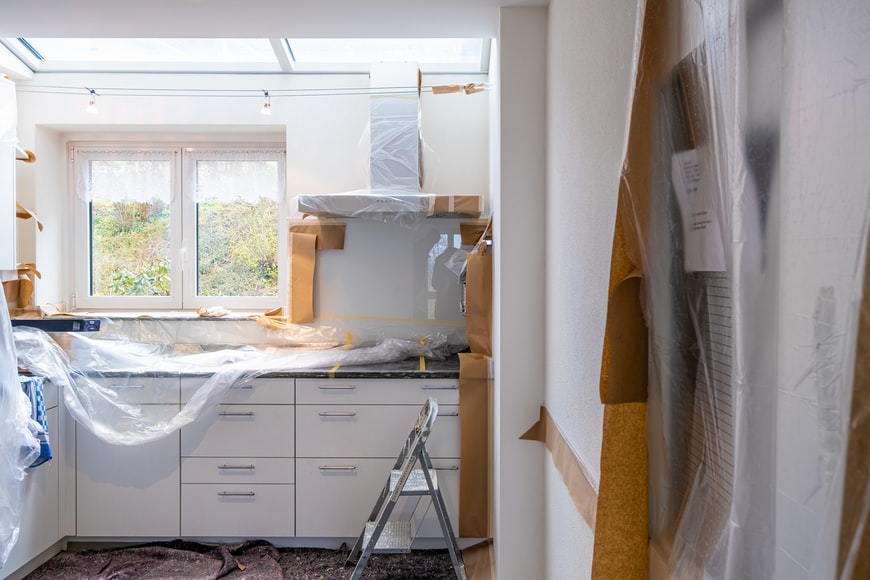 The ideas above might be a great way to recoup most of your project's total cost—but that only happens after you've sold your home. If you're planning to live in it for a few more years, you'll have even longer to wait before you see a return on your investment! How do you finance your remodeling project?
There are a few common ways to pay for your home renovation.
First, paying in cash for smaller projects is always a good idea, as it can help you avoid debt. However, this isn't often possible for larger projects that need higher up-front investment.
Your alternative option is to get financing for your project. You can do this by seeking a personal loan for renovating your home, taking out a second mortgage, or getting a home equity line of credit.
All of these options can be great for the right homeowner, but your choice depends on your specific financial situation. Consider the pros and cons of each as you decide which one is right for you.
Make the Most of Your Home Improvements
If you're planning to invest in any home renovation projects this year, it's a good idea to pick the ones most likely to pay off in the long run. The projects above can help enhance the look, feel, and functionality of your home, adding to your household's long-term comfort and setting you up for a high ROI. Be sure to make the most of your next renovation by trying one of the projects above!
Looking for more tips to make smart moves? Be sure to check out the advice and insights in our other guides.
Read Also:
Sumona
Sumona is the publisher for RSLOnline. Besides her professional commitments, she is also used to spending time sharing sentient blogs regarding topics like Technology, Business, fashion, fitness, and more. Follow more of her contributions in SmartBusinessDaily and FollowtheFashion