BASIC SKILLS FOR TRUCK DRIVING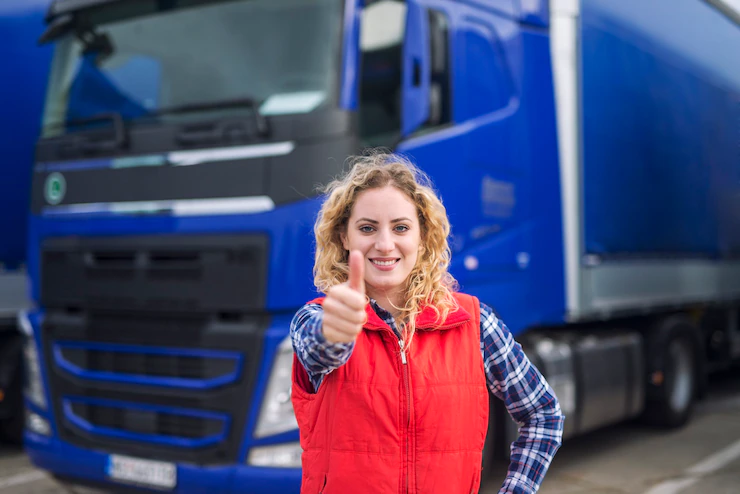 The importance of getting behind the wheel in real-world situations far outweighs the time spent in a classroom. This is due to the fact that learning the fundamentals of truck driving requires hands-on experience.
Driving abilities can only be learned on the road, not from a trucking manual. Some lessons can only be learned by experiencing them.
To help bridge the gap between classroom training and the reality of truck driving, trucking companies in San Diego have provided some helpful trucking advice below.
Basic Truck Driving Skills Necessary on the Road
1: Recognize Your Load
Understanding your truck and the terrain you're driving on is an essential first step in improving your skills as a truck driver in today's competitive business.
Take safety steps and familiarise yourself with your task and the truck you're driving before stepping out into any new weather. A truck driver must be aware of his or her own limitations and make necessary modifications.
Take, for example, the following questions:
Is it safe for me to drive in the snowy hills of Boston?
Please tell me whether I'm familiar with 18-speed transmission.
Do I know how to utilize the Jake Brake or to move the Fifth Wheel if I have to?
Using online courses and guides to brush up on these trucking abilities will ensure that you arrive at your destination in a safe and secure manner.
2. A Career As a Truck Driver
Professional truck driving is more than just carrying a vehicle from one place to another for a living; it's also an opportunity for the driver to advance in their career.
Are you dependable, self-reliant, and able to work well under pressure? Taking up the role of a truck driver and quitting when things get tough is an option for a regular driver. Understanding the subtleties of the trucking industry separates the average truck driver from the professionals.
A truck driver's talents can't be learned by everyone because of long driving hours and other obstacles. Career truck drivers, on the other hand, have a rapid grasp of what has to be done to improve the load.
3. Obtain a Driver's License and Build Your Reputation on the Streets
If you want to work as a truck driver, you'll need some street cred. A commercial driver's license, or CDL, is required for all truck drivers. Drivers who want a CDL must pass a series of tests to prove that they have the appropriate knowledge and skills to perform the job.
You'll go above and beyond the basic requirements to stay up to date on new technology, legislation, and road regulations if you're a skilled truck driver.
Strong truck drivers stay on top of their game by being up to date on business practices and current legislation.
4. Never Miss a Date or an Appointment
This should be self-explanatory. Truck drivers benefit much from being punctual. Lateness at a drop-off or pickup location is completely unacceptable.
Traffic is a concern for you?
Drivers with a lot of experience provide additional time for traffic so that they don't disrupt their customers.
Strong truck drivers realize that there is no excuse for being late for an assignment.
5. Safeguarding Your Friends and Family
In the trucking industry, one of the most important transactions is the one involving safety. No matter what occurs, make sure you and others are protected. Don't risk your life or the lives of others by hurrying through a work assignment.
Because professional drivers realize that they need to invest in safety first, there is a safety driving record service available.
6. Responsibility
Skilled truck driver takes responsibility for their actions and plans ahead of time. For starters, make sure to carry a lot of food; inspect the condition of your truck; and familiarise yourself with the map before setting out.
Responsibility shows that you're ready to get things done and that you're not afraid to get your hands dirty.
7. Organizational
Because of all the paperwork, you'll be filling out, good organizational skills are a must for truck drivers. Logging in for work or submitting travel information are two instances.
Truck drivers are frequently required by their employers to keep meticulous logs in order to demonstrate their commitment to safe and responsible driving. These logs also serve as a means of accountability.
8. Mechanics education
You're probably traveling alone at this point. When you're mechanically inclined, you can get by on your own without the help of others. The delivery will be on time, and you won't have to spend more time traveling because of it.
9. Cleanliness
The cleanliness of a truck demonstrates that you are a responsible driver and a kind employee. You'll be spending a lot of time in your truck as a truck driver.
Keeping it tidy and free of waste, as well as emptying personal belongings on a regular basis, is critical. Consider keeping a broom on hand to remove any accumulated dirt.
As a qualified truck driver, whether you operate for yourself or a huge organization, you have one thing in common:
The desire to conquer any hurdle in order to complete the project on time and in a safe manner! Professional truck drivers prioritize the needs of their customers while also making certain that their trucks are up to the task at hand.
Similar Reads:
Sumona
Sumona is the publisher for RSLOnline. Besides her professional commitments, she is also used to spending time sharing sentient blogs regarding topics like Technology, Business, fashion, fitness, and more. Follow more of her contributions in SmartBusinessDaily and FollowtheFashion