Action cameras are quite popular nowadays. People want to capture videos of them doing parkour, skydiving, biking, skateboarding, and more.
As the name suggests, action cameras are for actions; and where there is action, there is damage. You don't want your action camera ( GoPro, DJI Osmo, Insta 360, or whatever brand you use) to get damaged, do you?
That is what the action camera protector is for. It protects your action cameras in different ways. In this article, I have listed some protectors that would fit your GoPro or Insta 360 perfectly. So, without any delay, let's check them out.
Best Action Camera Protector:
Here are some of the best camera protectors you can consider in 2023:
1. Tempered Screen Protector For GoPro
If you are a GoPro owner, you must be worried about the screen of the GoPro. But, the day of worries is over. This action camera protector is made from tempered glass. Whether you own a GoPro Hero 9, 10, or 11 models, this protector is just the one you need for your action camera.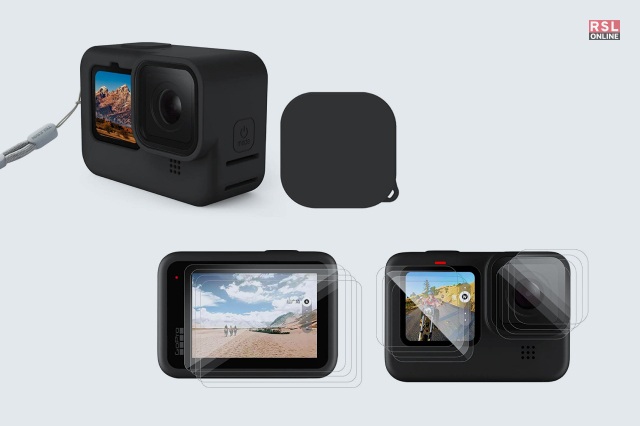 The protector has a 9H hardness rating, and it comes with 6-layer protection for the Screen of your GoPro. When you buy this action camera protector, you will get three sets of protectors. One for the lens, one for the rear screen, and one for the front display. The package brings 2 sets of three of these protectors. It is quite a value-for-money product if you are looking for something like this.
2. Fitstill Action Camera Protector
Another good option to consider among action camera protectors is the Fitstill protector. This one also comes with 9H hardness. GoPro users will love this protector since it is easily attached to GoPro Hero 9 Black, 10, & 11. It has a hydrophobic oleophobic coating for the screen. It facilitates clear viewing, and you also feel no change when it comes to touch response.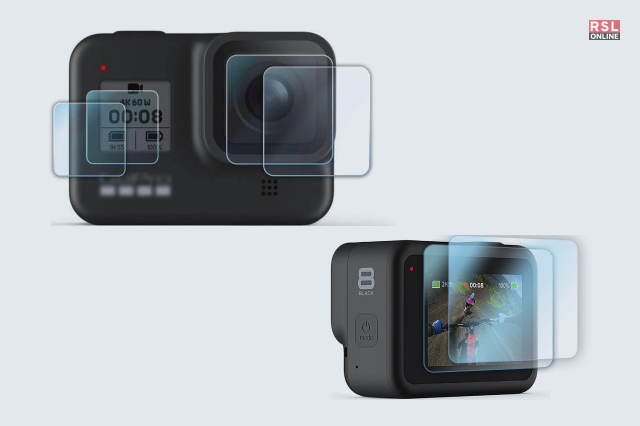 Again, like the previous protector, this one also comes with two sets of three types of protectors. So, you also have a backup of each of the sets.
3. Action Camera Protector For Osmo Action 3
I know that GoPro is pretty popular. But, there are other brands that are equally popular and used among the vast range of video content creators. Osmo Action 3 is also a vastly used camera, and the Dji Waterproof case does a pretty decent job at protecting this camera.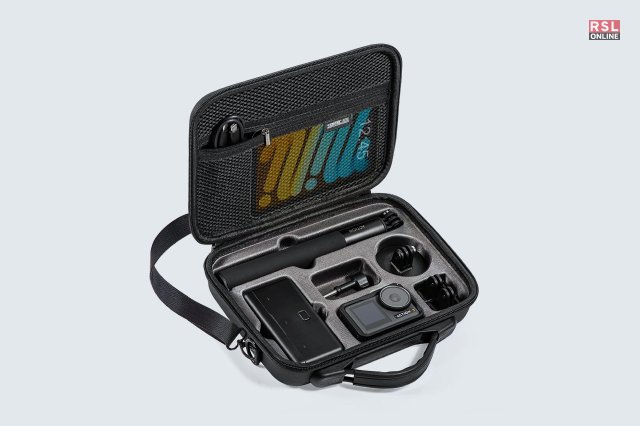 This camera has IP68 waterproof rating, and it offers protection up to a depth of 60 meters underwater. Also, the design of this action camera protector does not limit the mounting limits of your camera.
4. Fitstill Action Camera Protectors For DJI Osmo Action Camera
Fitstill also makes action camera protectors for the DJI Osmo cameras. You can get them for your DJI Osmo camera. These protectors are also made from Tempered glass and are perfect for the protection of your DJI action camera's screen, display, and lens.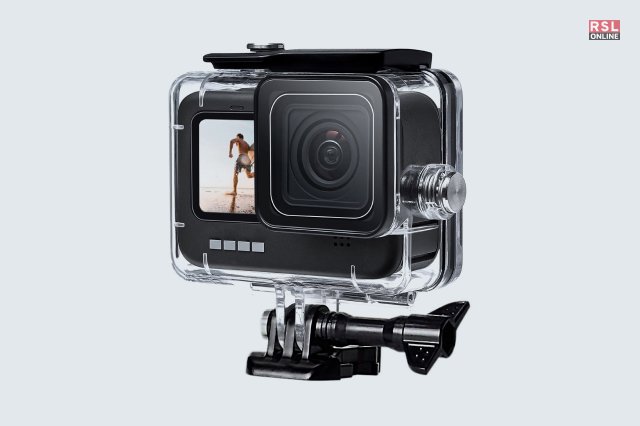 The package comes with two sets of each protector ( back screen protector, front screen protector, and camera protector.) These protectors come with 2.5 D curved glass equipped with 9H hardness. This protector works fine to protect the action camera from minor scratches and dust.
5. FitStill Double Lock Waterproof Housing For GoPro
If you want to dive deep into the water, then the Double Lock Waterproof Housing can do a fine job protecting your GoPro underwater. Whether you have a GoPro Hero 5, 6, or 7, this Double Lock Housing does pretty well as an action camera protector.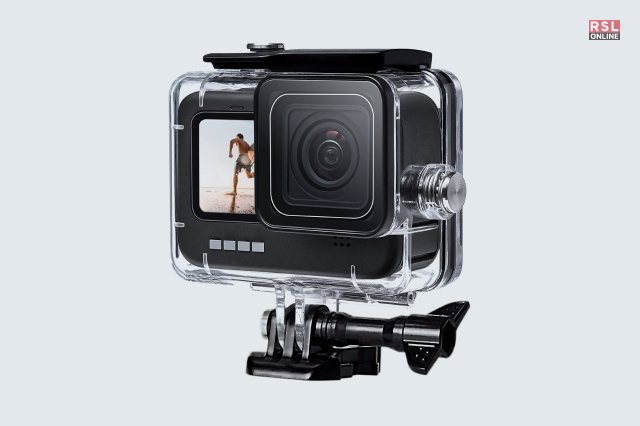 You can take the camera 45 deep underwater and have no trouble shooting the beauty of underwater life.
6. Nanuk 910 Waterproof Hard Case
We have plenty of options to protect the camera while in action. However, when it comes to keeping your complete gear, batteries, and other cameras safe, the Nauk 910 Hard case does a HARD job.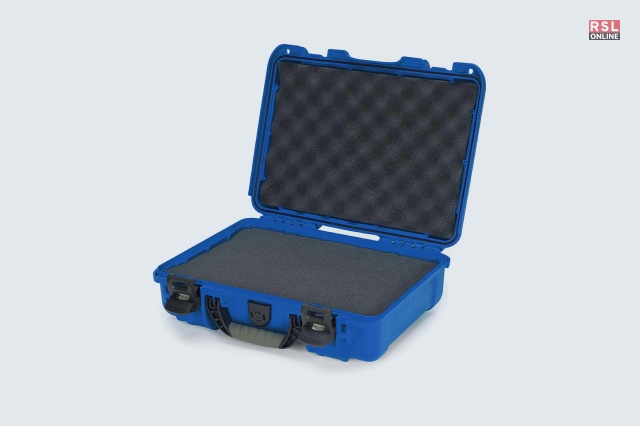 It has P67 Waterproof ratings and dustproof ratings. The Power Claw Superior Latching System is very helpful. The NK-7 nylon construction of this action camera protector makes it quite lightweight. Also, there are multiple color options, so you will have no problem choosing the one you like.
7. Insta360 ONE RS Carry Case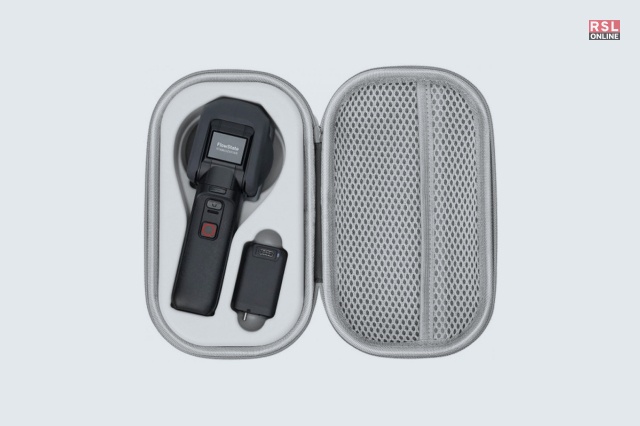 If you are a user of Insta360 ONE RS, you will love this carry case. This case not only helps you carry the action camera but also keeps it safe from damage. It comes with a lightweight, rugged, and attractive design. This case can house your charging cables and a spare battery. The gray finish of the case is irresistible.
8. Mevo Start Case
This is a great action camera protector or case for your Mevo Start action camera. If you want to safeguard your Mevo action camera, then this high-quality softshell case will come in handy. Whether you want to head to an event or travel with your action camera, this case is perfect for carrying your gear to different places.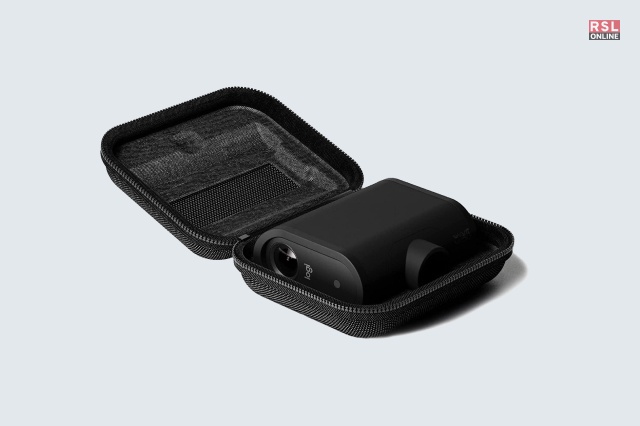 Remember, this case is exclusively designed for the Mevo stat camera, and it will not work on other action cameras.
Why Do You Need An Action Camera Protector?
A protector for an action camera can help safeguard the camera from these potential hazards. Here are some reasons why you might want to consider using a protector for your action camera
1. Protection Against Impacts:
A protector can help absorb the shock of a fall or impact and prevent damage to the camera's lens or body.
2. Protection Against Scratches
A protector can prevent scratches on the camera's lens or body from everyday use or from contact with rough surfaces.
3. Protection Against Water Damage
A waterproof protector can keep the camera safe from water damage during activities like surfing, snorkeling, or swimming.
4. Improved Grip
Some protectors can improve the grip of the camera, making it easier to hold onto during activities.
5. Longevity
By protecting your camera with an action camera protector, you can help extend its lifespan and ensure that it lasts through many adventures to come.
Types Of Action Cameras:
There are several types of action camera protectors available on the market, each designed to provide specific protection for your camera. Here are some of the most common types:
Lens protector: A lens protector is a transparent film or cover that is placed over the camera lens to protect it from scratches or damage.
Screen protector: A screen protector is a transparent film or cover that is placed over the camera's LCD screen to protect it from scratches or damage.
Housing protector: A housing protector is a protective case that covers the entire camera, including the lens, body, and buttons. It provides complete protection against impacts and scratches and can be waterproof to protect the camera from water damage.
Silicone case: A silicone case is a flexible cover that fits snugly over the camera and provides impact protection and a better grip.
Final Words
The above article offers examples of lenses, screens, housing protectors, and hard cases for action cameras. The examples given are some of the best action camera protectors in the market.
Whichever protector you invest in, it is an important investment for the longevity and the safety of your action camera. Some protectors are camera-specific, while some are universal. However, when you buy one, make sure to check its compatibility with your action camera and its price. I hope you have found the best recommendations in this article. For more queries, contact us through the comment section.
Read Also: